This Easy Crockpot Meatballs Recipe can be prepared in the morning so you come home to a nice hot dinner in the evening. It's also perfect for game day or to make meatball sandwiches.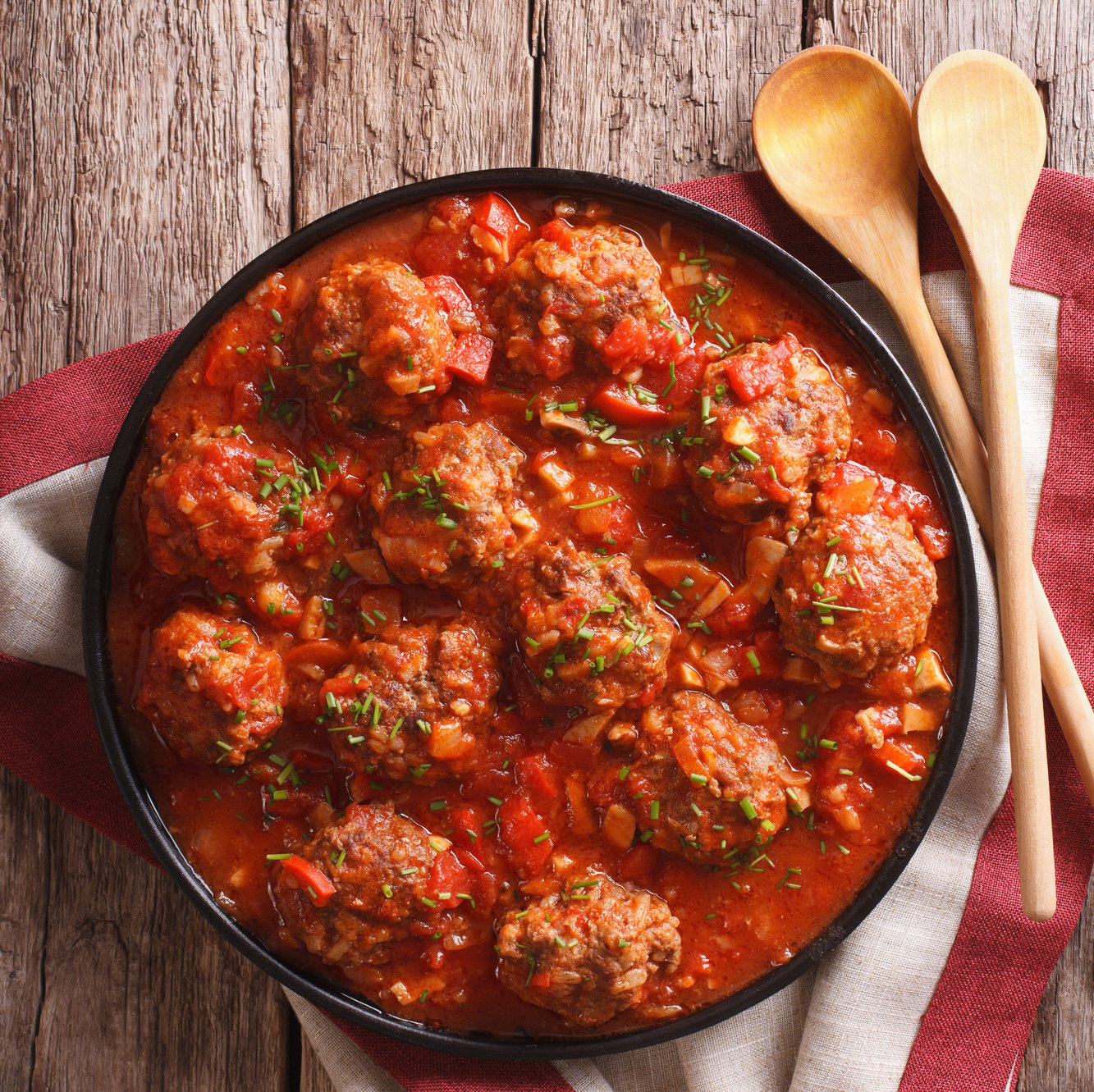 This easy Crockpot meatballs recipe is a great way to come home at the end of the day to a nice hearty dinner! You can boil a pot of spaghetti to serve with it, or we like to just have some garlic bread on the side, or else put the meatballs right on the garlic bread as meatball sandwiches!
The key to making meatballs in the slow cooker is to start with lean ground beef. If your beef has too much fat in it, you'll end up with a lot of grease in your sauce.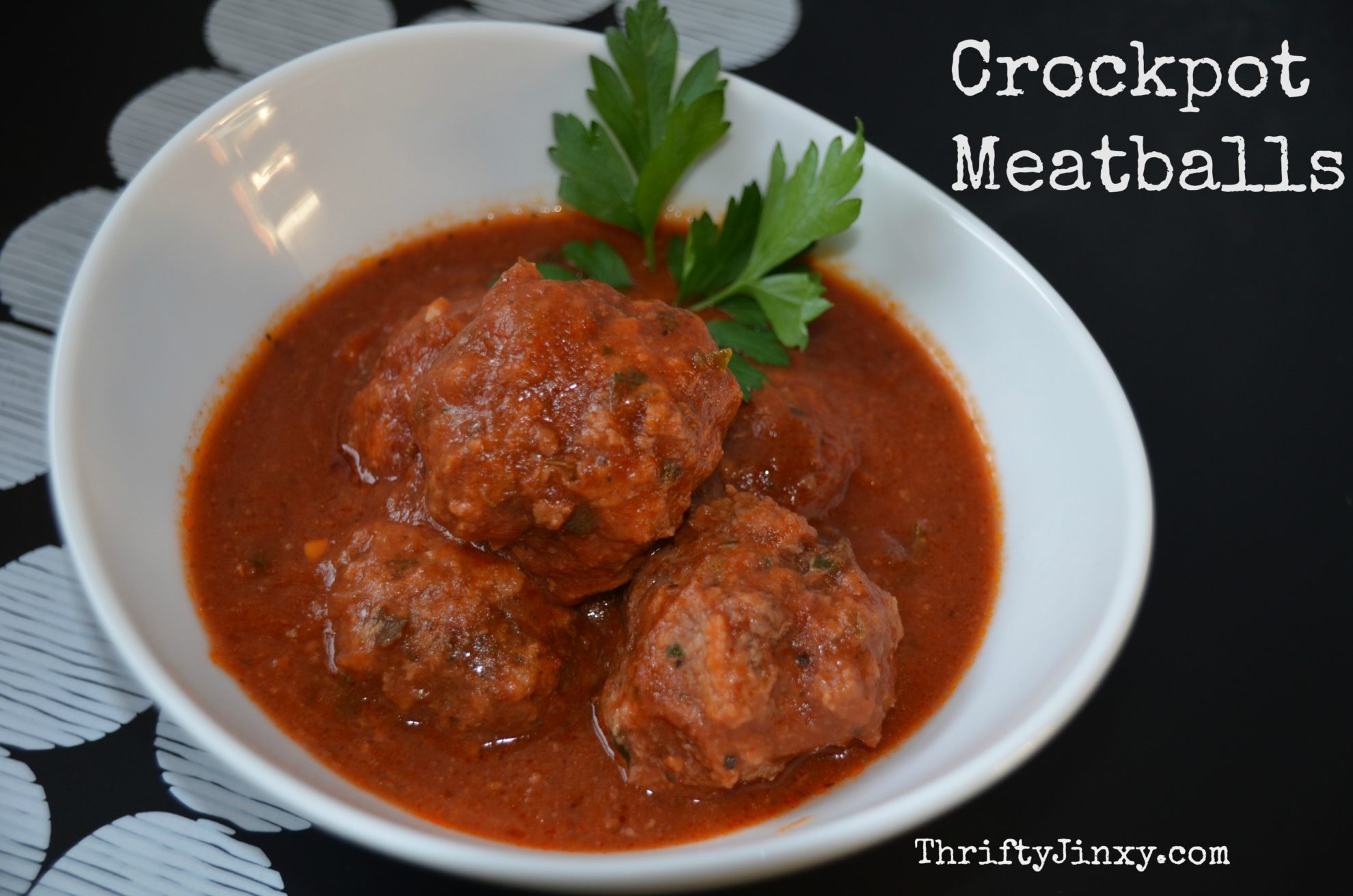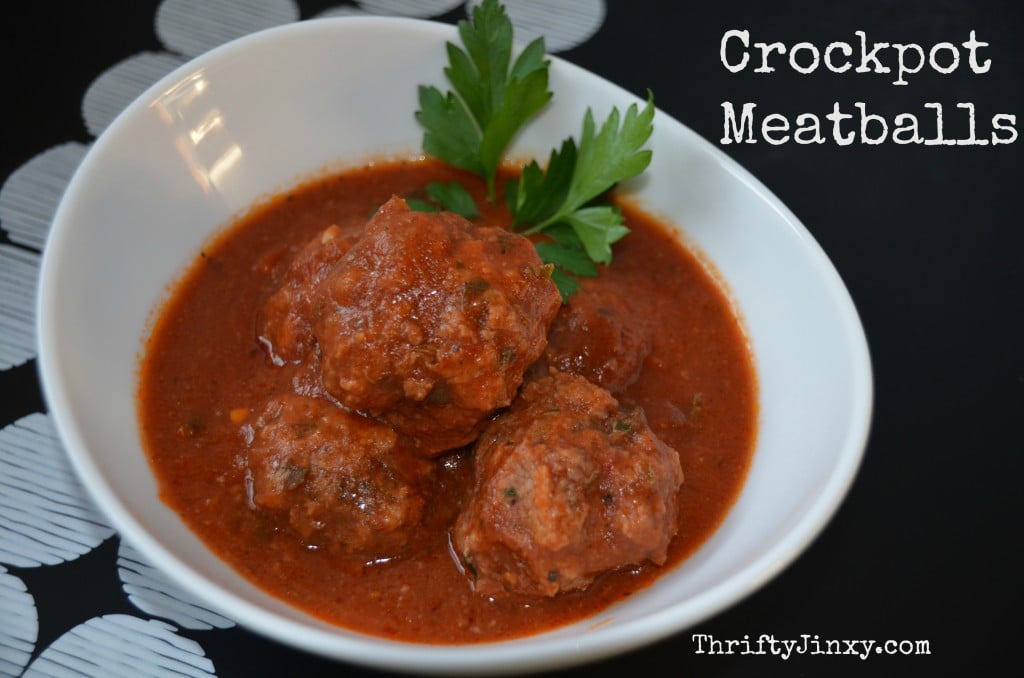 Easy Crockpot Meatballs Recipe
Ingredients:
For meatballs:
2 pounds very lean ground beef
2 slices bread
1/4 cup milk
1/4 cup parmesan cheese
1/4 cup fresh parsley, chopped
3 cloves garlic, minced
1 medium onion, chopped
2 eggs, beaten
salt and pepper
For sauce:
1 28 oz can crushed tomatoes
1 28 oz can tomato puree
1 6 oz can tomato paste
3 cloves garlic, minced
2 Tbsp. sugar (to taste)
1 tbsp Italian seasoning
Pinch of baking soda
Pinch of red pepper flakes (optional)
Salt and pepper

How to Make Meatballs in the Crockpot:
Tear the bread into small pieces in a large bowl. Add the milk and mash until it forms a paste. Add in the rest of the meatball ingredients, mixing together using your hands. Form into balls a little larger than the size of a golf ball. Place them in the Crockpot. Mix all of the sauce ingredients together and pour over the meatballs. Cook for 7 hours on low.
This is the slow cooker that I use and I LOVE it! It's the Cuisinart Cook Central Slow Cooker – 3-in-1. My favorite feature is that it lets you brown ingredients right in the unit before slow cooking. Seriously awesome!