Crafters rejoice… there's a new Cricut in town, the Cricut Maker. It's being billed the "ultimate smart cutting machine." Here are a few reasons why. Honestly, I think the first one is the coolest!
Why the Cricut Maker is the Ultimate Smart Cutting Machine
Digital Pattern Library
The last time I worked with a Simplicity® pattern was in my elementary school sewing class. And, back then, I had to cut everything out with scissors. Not with this machine! You have access to hundreds of patterns, from several different well-known brands.
Use the washable fabric pen to mark all of your pattern pieces. Doing so means you don't need to spend extra time trying to remember everything goes together.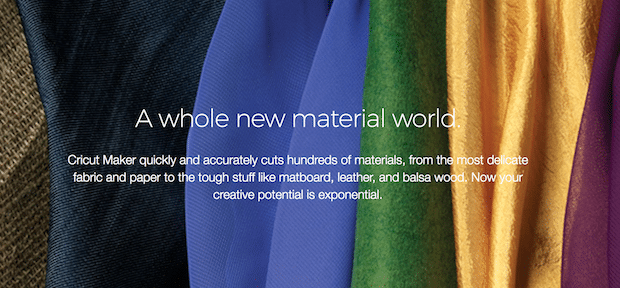 Cuts Most Materials
The Cricut Maker cuts through more material than ever before, even balsa wood. With hundreds of choices to choose from, you can tackle almost any project imaginable.

Rotary Blade
There's no need to use any type of backing material when cutting with this particular Cricut. Thanks to the machine's super-tough rotary blade, the task is easy peasy!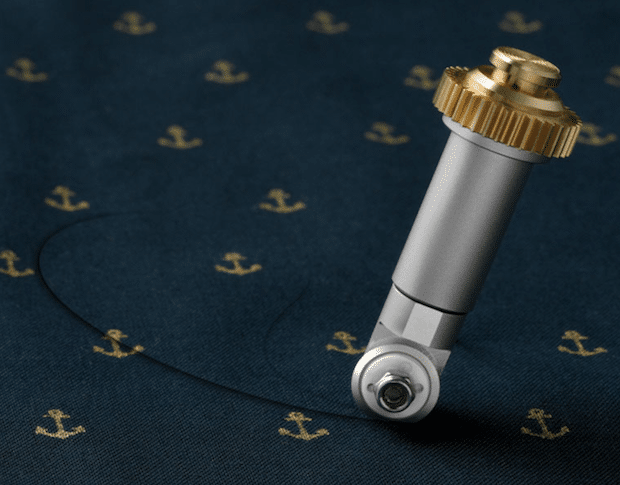 Knife Blade
This knife blade on this Cricut is the most powerful one yet! It actually works like an X-ACTO® knife, capable of slicing through most anything up to 2.4 mm thick.

Upload Your Own Designs
In the event you're feeling extra creative, the Cricut Maker allows you to upload your own designs. This includes fonts, images, etc. On the other hand, if you need a little help, choose one of 50 ready-to-make projects.

Decking Slot and USB Port
This Cricut comes complete with a docking slot, which conveniently accommodates your smartphone or tablet. There's also a USB port to charge these devices.
I recently purchased a Cricut Air Explore. So recently, in fact, it's still in the box. But, that doesn't mean I'll never consider the possibility of the Cricut Maker. I've always wanted to make a denim quilt. Think of how much easier it could be with help from this amazing Cricut!