My husband loves going to Texas Roadhouse. I'm usually pretty agreeable about going, but for one main reason.  I cannot get enough of their rolls and honey butter! They are come to the table warm from the oven and are so soft and delicious that I can't stop myself at one, or two, or usually even at three. Since that is my favorite part of the restaurant and it's silly to make an extra visit and buy a pricey dinner just because I love the rolls so much, I am happy I can now make this Copycat Texas Roadhouse Rolls and Cinnamon Honey Butter Recipe at HOME and get that amazing taste any time I want!
To serve the cinnamon honey butter with the rolls, I like to put it in cute little ramekins just like they do at the restaurant. Besides the word "ramekin" being fun to say, I also like having my OWN ramekin full of butter so I don't have to share! Luckily ramekins are really inexpensive and you can find them here.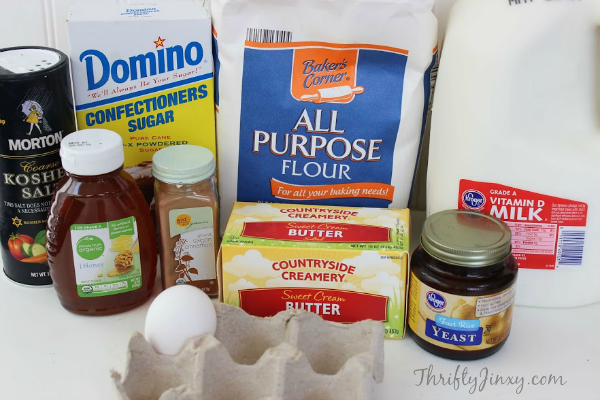 Copycat Texas Roadhouse Rolls and Honey Butter Recipe

(makes 24 rolls)
INGREDIENTS
ROLLS:
2 1/4 tsp Yeast
(or 1 packet)
1 1/4 cup Milk
1/4 cup Honey

4 tbsp melted Butter
1 large Egg
1 tsp Kosher Salt
4 cup Flour
CINNAMON HONEY BUTTER:
1 stick Butter (at room temperature)
1/2 cup Powdered Sugar

1/2 cup Honey

1 tsp Cinnamon
Nature Nate's 100% Pure, Raw and Unfiltered Honey

KitchenAid Artisan Tilt-Head Stand Mixer with Pouring Shield

Norpro Porcelain Ramekins

DIRECTIONS
Scald milk by boiling and then allow to cool to warm temperature.
Add yeast, honey and milk to bowl and mix. Let it sit for at least 5 minutes (allow yeast to bloom).
Put yeast mixture, 3 tablespoons melted butter, egg and 2 cups of flour into bowl of stand mixer.
Mix on low using the bread hook until smooth.
Keep slowly adding flour until dough comes together.
Add salt and allow to mixer to knead for 8 minutes.
Flour work surface and turn out dough and knead for a few more minutes.
Spray bowl with cooking spray and place dough in bowl.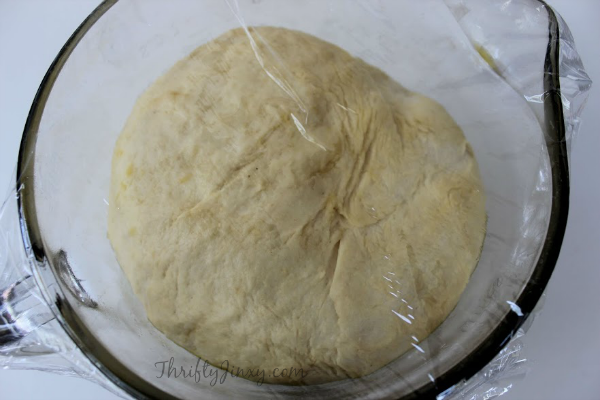 Cover with a damp cloth or plastic wrap and let rise in a warm place until doubled (about 1 hour).
Spray 2 cookie sheets with cooking spray.
Punch dough down and turn out onto a floured work surface.
Roll dough into a rectangle, about 1/2″ thick.
Fold over and gently roll to seal together.
Cut into 24 squares and place on prepared sheets about an inch apart.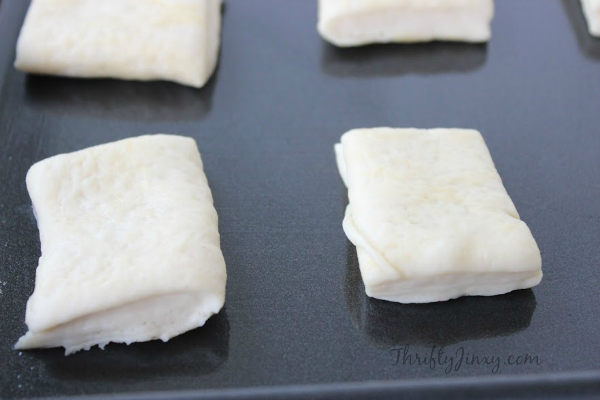 Cover and let rise until almost doubled in size (about 40 minutes).
Preheat oven to 350 degrees.
Bake 12-15 minutes or until golden brown.
Brush with remaining melted butter.
Whip all ingredients for honey butter together until smooth. Spread on warm rolls to serve.