This Chocolate Mint Rice Krispies Treats Recipe features Cocoa Krispies and a white chocolate dip. Perfect for St. Patrick's Day!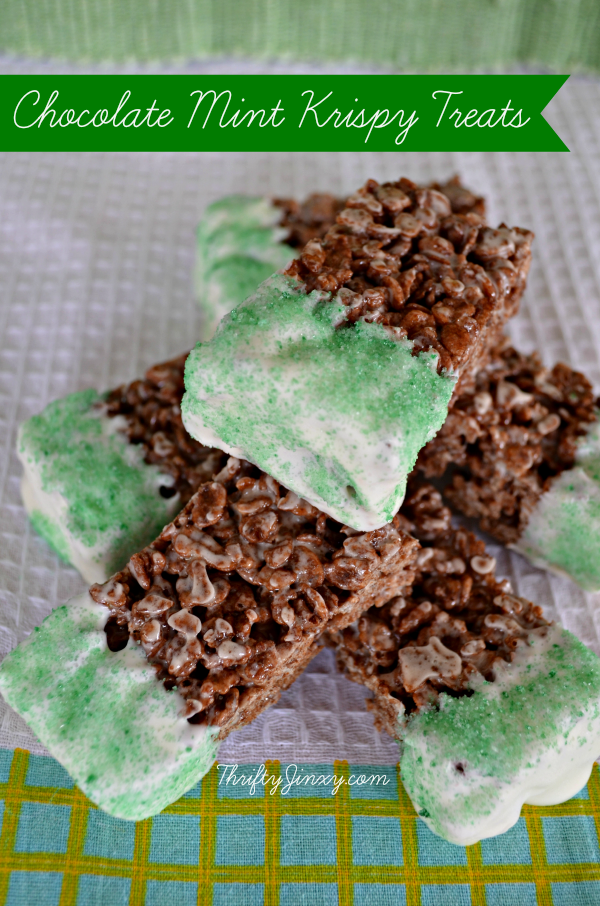 This Chocolate Mint Rice Krispies Treats Recipe I made to celebrate St. Patrick's Day gets a double dose of chocolate from both the cocoa in the cereal and the white chocolate used for dipping.
If you're not a fan of mint, you can always leave out the peppermint extract for simple white chocolate dipped cocoa krispies treats. Those are good too!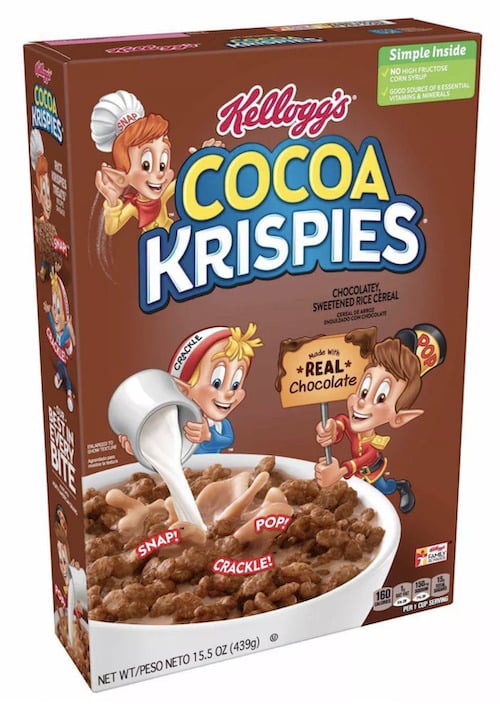 Chocolate Mint Rice Krispies Treats Recipe
Ingredients:
1/4 cup butter
1 10 oz package of marshmallows
1/2 tsp peppermint extract
5 1/2 cups Cocoa Krispies
10 oz white chocolate/almond bark
1/4 cup sugar
green food coloring
How to Make Mint Chocolate Rice Krispie Treats:
Spray a 9 x 13 baking pan with cooking spray.
Melt butter in a large saucepan over low heat. Add marshmallows and mint extract. Stir until completely melted. Remove from heat.
Add the cereal into the marshmallow mixture and stir until well coated.
Use a buttered spatula to evenly press mixture into the 9 x 13 baking pan.
While the krispy treats are cooling, mix 3-4 drops of food coloring into the sugar. Stir well until color is evenly distributed. Break up any clumps.
Once treats have cooled, turn out onto a cutting board and cut into rectangles – however big you would like them.
Melt chocolate according to package directions.
Dip one end of each treat into chocolate and immediately sprinkle with colored sugar.
Place on wax paper to cool.