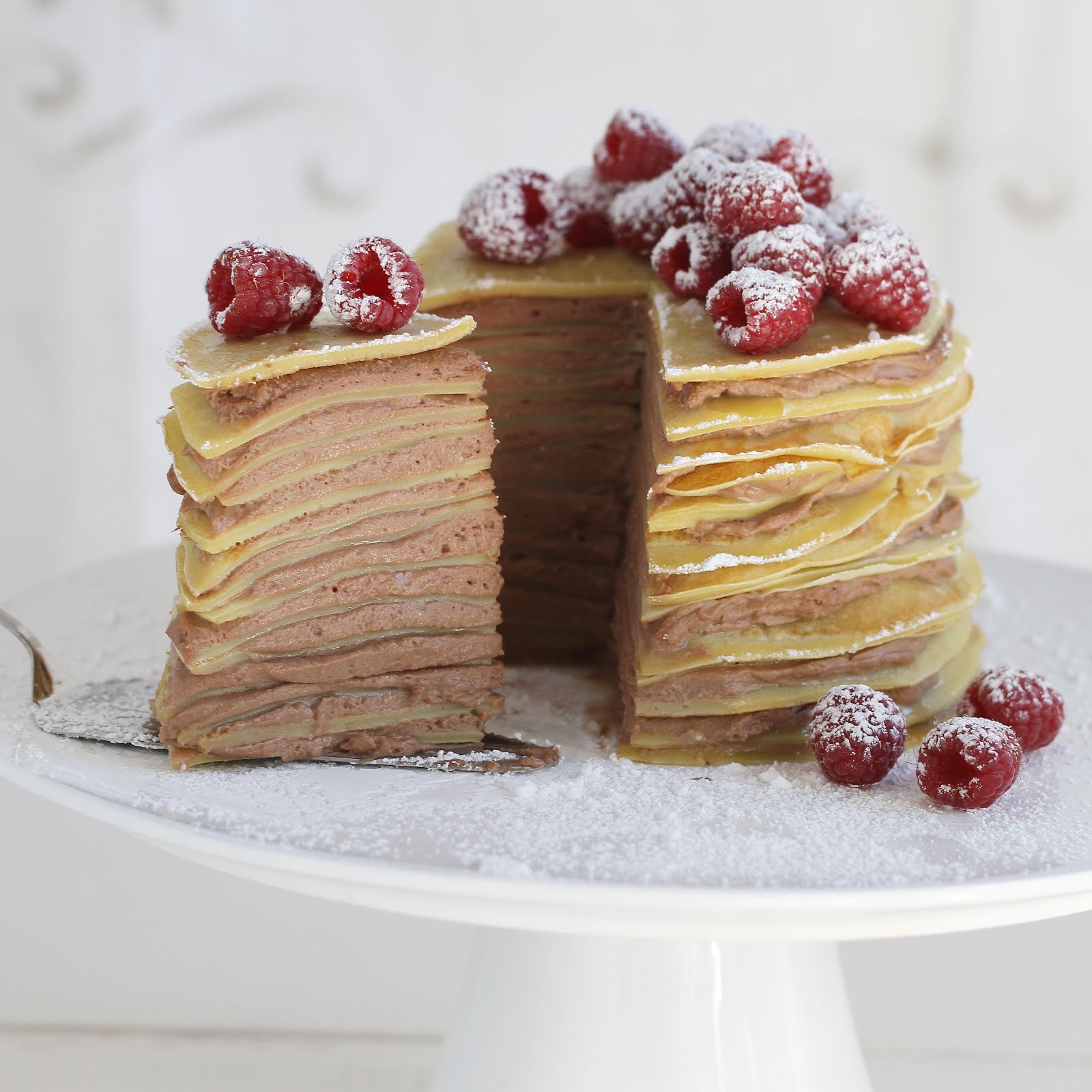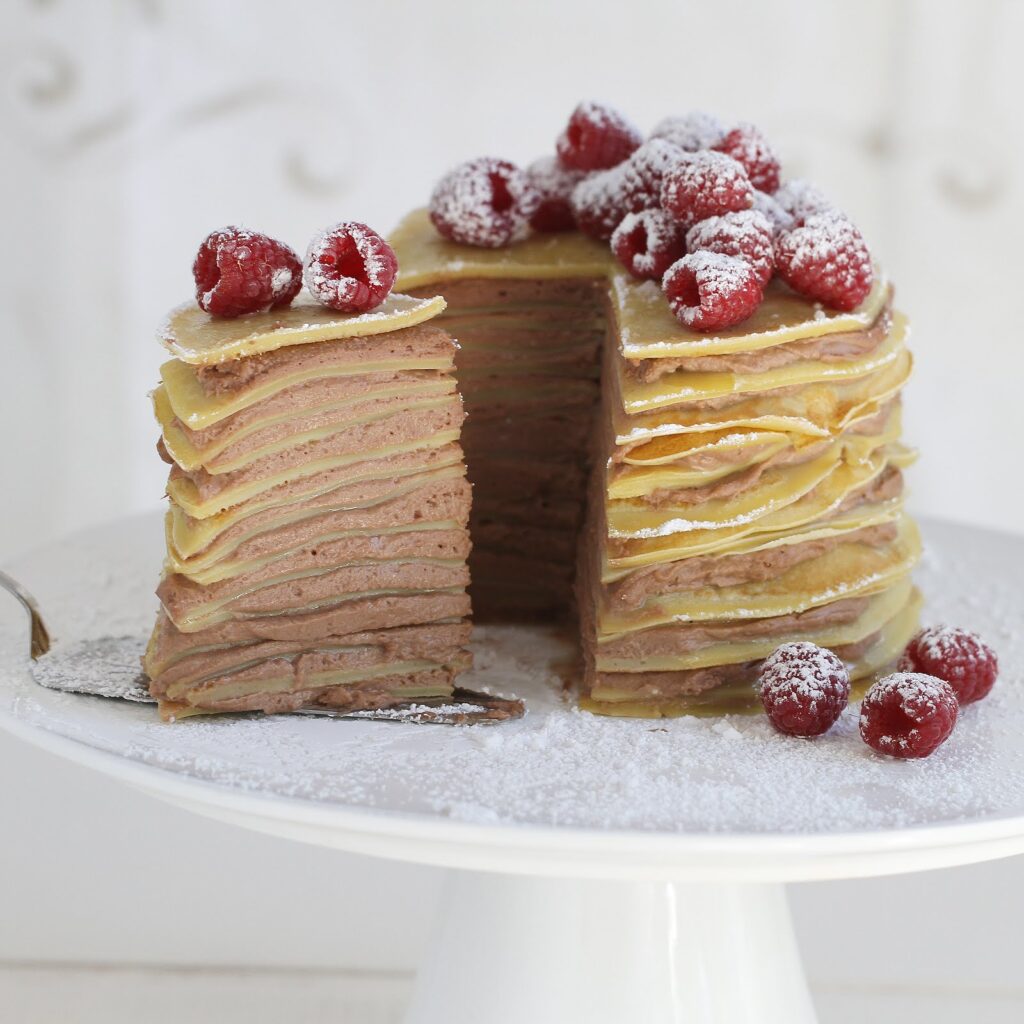 Coffee-mate just added a new flavor to its lineup of all-natural dairy creamers – Coffee-mate Natural Bliss Low-fat Chocolate. Sounds yummy, right? Not only yummy, but it has only 20 calories and 1g of fat per serving. It is made with only milk, cream, a touch of sugar and pure natural flavor, to deliver a dark and decadent taste. You can add it to your coffee for a morning treat or create this amazing chocolate crepe cake recipe from Coffee-mate. It would be a perfect Valentine's Day surprise!
Chocolate Crepe Cake Recipe
INGREDIENTS:
CRÊPES
6 large eggs
1 cup whole milk
1/2 cup all-natural Coffee-mate Natural Bliss Low-fat Chocolate
1 cup all-purpose flour
1/4 cup powdered sugar
1/8 teaspoon salt
Butter
FILLING
1 package (8 ounces) mascarpone cheese
1 package (8 ounces) cream cheese, at room temperature
3/4 cup powdered sugar
1/2 cup all-natural Coffee-mate Natural Bliss Low-fat Chocolate
2 Tbsp. NESTLÉ Toll House Baking Cocoa
Fresh raspberries or berries
Fresh mint for garnish
Powdered sugar
How to make Chocolate Crepe Cake:
1.Place eggs, milk, Natural Bliss, flour, powdered sugar and salt in blender; cover. Blend until well combined.
2.Heat
9-inch nonstick skillet
over medium heat; lightly coat with butter. Pour 1/4 cup batter into the center of the skillet and swirl until the batter covers the bottom in a thin layer. Cook for 30 to 45 seconds or until underside is golden and top is just set. Loosen edge of crêpe with a heatproof rubber spatula, then flip crêpe over with your fingertips and cook for an additional 15 seconds. Transfer to a plate. Repeat procedure with remaining crêpe batter. You should have about 14 crêpes total. Set aside to cool completely.
3.Combine mascarpone cheese, cream cheese, ¾ cup powdered sugar, Natural Bliss and cocoa in large mixer bowl; beat until smooth and creamy.
4.Center a crêpe on a serving plate. Using an
offset spatula
, spread a layer of filling (about 3 heaping tablespoons) over the crêpe. Continue stacking crêpes and spreading with filling, ending with a crêpe on top. Cover; refrigerate for at least 4 hours and up to 24. Top with fresh berries and sprig of mint; dust with powdered sugar. Slice and serve.