This is a Sponsored post written by me on behalf of Triad Retail Media. All opinions are 100% mine.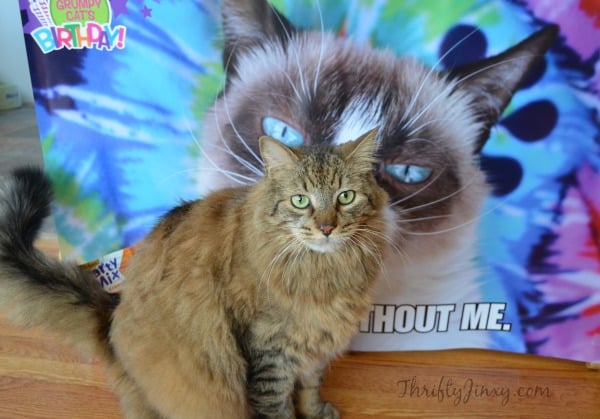 Yesterday, I told my cat Peanut that we were having a birthday party for Grumpy Cat. He asked me, "Who's Grumpy Cat and why does he get a party?" I explained that Grumpy Cat is an internet sensation and Friskies spokescat. Once I added that there would also be Friskies Party Mix at the party, he was 100% on board!
To get ready for the party, I told Peanut to grab his party hat: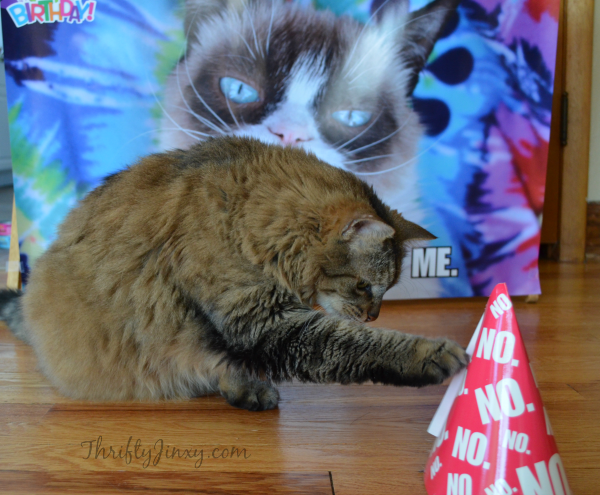 Once he had the hat on, he wasn't a fan of it after all.  I think that's why it says, "No. No. No. No." all over it!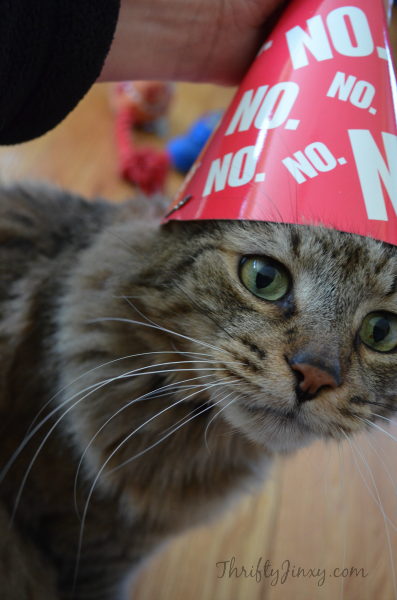 I forgot to mention that there were also costumes for the party.  Peanut's sister, Lucky, and his dad both got into the party spirit by putting on their best Grumpy Cat faces: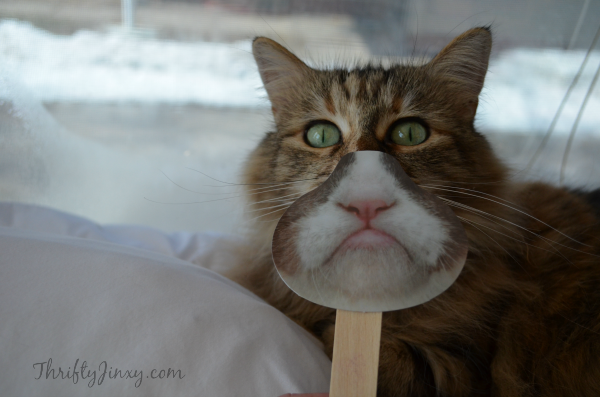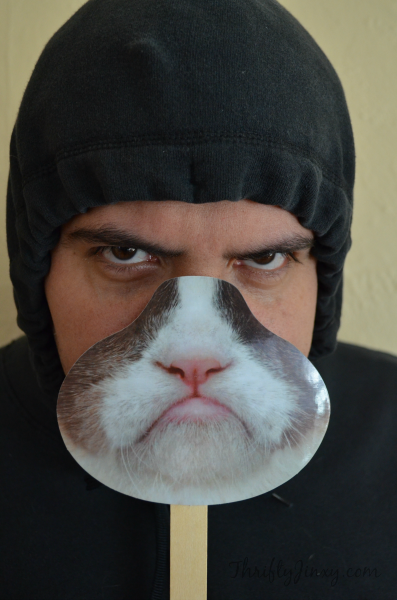 And of course we had to get those Friskies Party Mix treats ready!  We had both the Party Mix Crunch Original with chicken liver and turkey flavors, as well as the Party Mix Crunch Beachside with shrimp, crab and tuna flavors.  These fun mixes combine a variety of flavors, textures and colors.  The flavor coated shapes each have their own unique crunch.  You can pick some up for your own kitty at Walmart.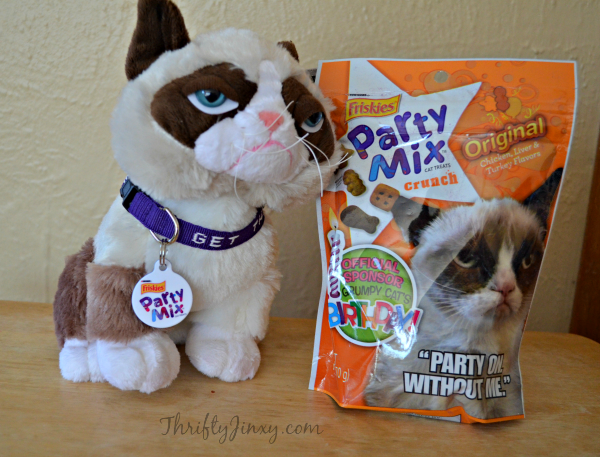 Peanut ended up enjoying the party a lot!  Actually – – who am I kidding?  He really didn't care about the party hats, the decorations or the costumes.  All he cared about was the Friskies Party Mix Treats!  He ended the afternoon content and happy with some post-party relaxation.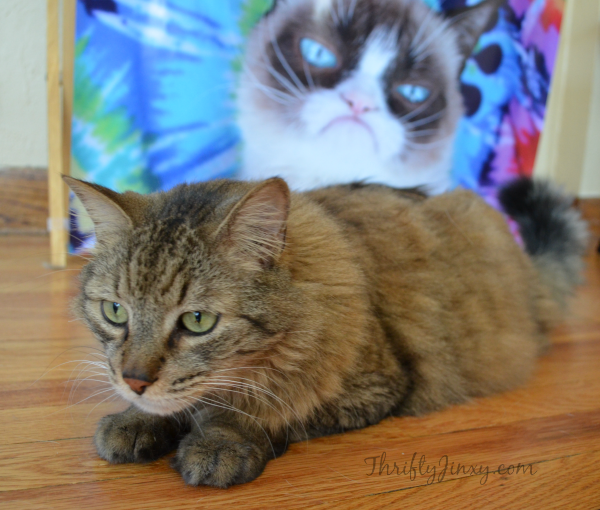 You can get in on the fun of celebration of Grumpy Cat's Birthday Party by entering the Grumpy Cat and Friskies Party Mix Sweepstakes.  Just upload a picture of your cat's grumpiest frown for a chance to win a trip to Grumpy Cat's "Super Terrible 2" birthday party on Saturday April 29th in NEW YORK CITY! There are also ten first prizes of a Grumpy Cat Plush Toy like in my picture above and 50 second prizes of a Friskies Party Mix. See the complete rules HERE. You have until noon ET on 4/29/14 to enter, but you need to enter by 4/9 for a chance at the grand prize.