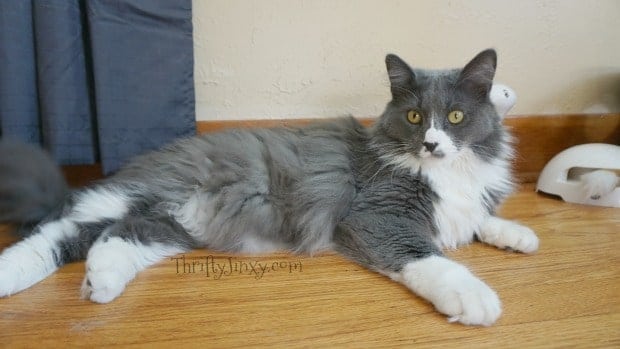 This is a sponsored conversation written by me of behalf of the J.M. Smucker Company. The opinions and text are all mine.
Cats keep things interesting. ALWAYS! Well, I can't speak for everyone's cats, but mine always do. How about your cats? Whether it's making me laugh, making me get the "warm fuzzies" when they are super sweet, or making me want to pull my hair out when they get mischievous…. it's always interesting!
Our three cats, Lucky, Sammy and Cleo are our big babies. Each of those babies has their own distinct personality and shows us their love in different ways. Lucky, our oldest cat is the princess in the family. She's a bit less active than the younger cats, but has strong opinions about everything and lets us know them! She has quite a routine and is the cat to always want to snuggle next to me when I read before bed at night.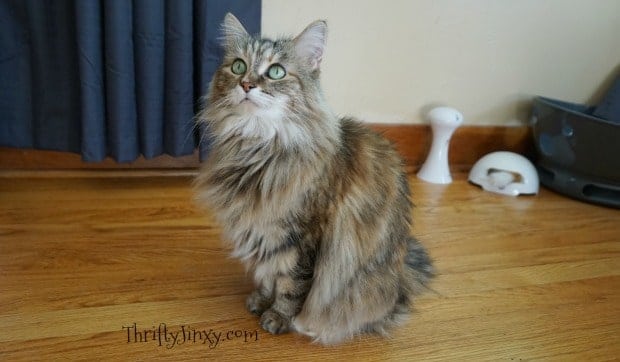 Sammy is the family clown. He is always getting into trouble which makes us want to laugh half the time and makes us want to scream the other half of the time. He loves to move objects from one part of the house to another so if I'm ever missing something small like a hairtie or a pen cap, I need to go look in Sammy's hiding places. He also likes to play with our German Shepherd, Toby. Sammy will egg Toby on by lying on his back and wiggling his paws in the air trying to get Toby to "attack" him. They will play around like that until Sammy's whole head is wet from dog slobber as Toby likes to grab Sammy's whole head in his mouth! Sammy and Toby need each other to keep their lives interesting.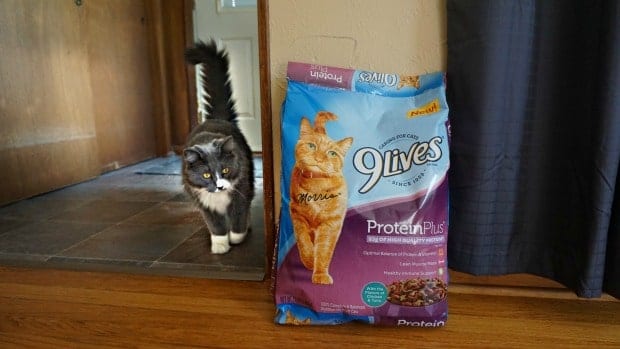 Our cat Cleo is the lover in the family. She loves everyone and always wants to snuggle. She always wants to curl up on my lap if I'm watching TV, will cuddle up on the bed (when Lucky isn't taking her turn, that is), snuggle with her brother Sammy for afternoon naps, or curl up next to the dog Toby on his dog bed. It's apparent how much she loves the dog because if he has been gone at the dog sitter's when we are on vacation, she constantly pesters him until he is willing to just lie down and let her cuddle next to him.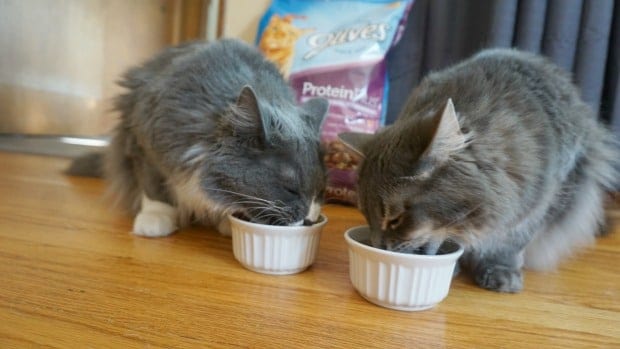 Since my cats keep my life interesting, I like to keep theirs interesting too! They love toys, especially toys that add extra action! They like what I call "peek-a-boo" toys where a ball, toy mouse, etc. will hide inside a toy and they need to figure out a way to either make it move or get it out. My Sammy also especially likes lasers! His newest toy randomly shoots a beam around the room for 15 minutes at a time. It's fun to watch him try to figure out where it is going next.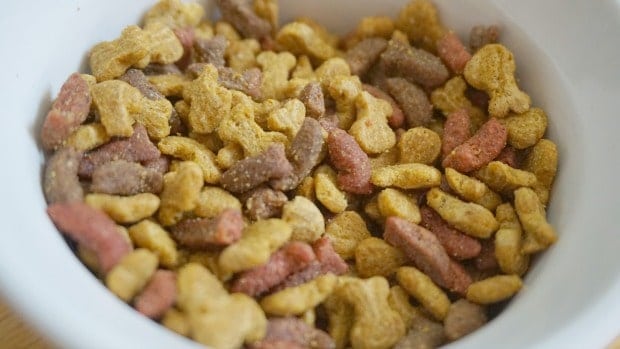 I also like to keep things interesting for them by letting them try new foods and treats. This week I headed to Walmart to pick up 9Lives Protein Plus. It's made with wholesome, tasty ingredients and the flavors of chicken and tuna that my cats love, just like Morris the cat does! It offers 100% complete and balanced nutrition for adult cats with antioxidants for healthy immune support. 9Lives Protein Plus is packed with 33 grams of high quality protein (per 100g of food) to help support lean muscles and provide energy. My cats need that energy when they are running around chasing after those toys!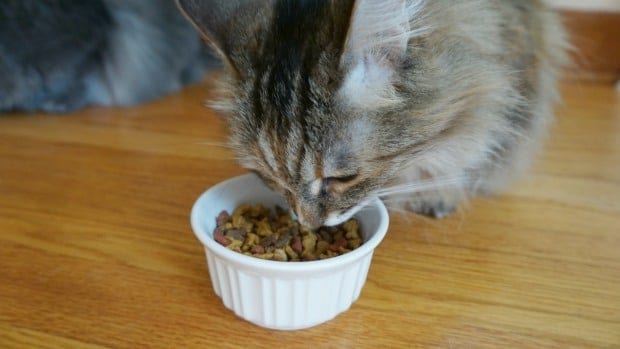 When you're ready to buy 9Live Protein Plus for YOUR cat, head to Walmart where you can use Ibotta to earn $1 when purchasing 9Lives Protein Plus from Walmart. If you're not already an Ibotta user, it's quick and easy to install and set-up on your smartphone.
How do you and your cats keep each other's lives interesting?