When it comes to cats, people tend to have a lot of assumptions. Are those cat stereotypes actually true?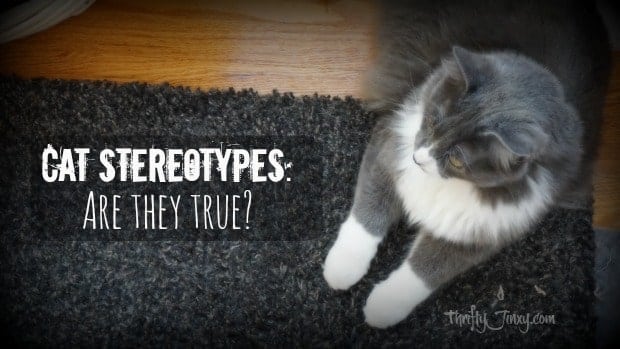 This is a sponsored post written by me on behalf of Fresh Step at Target for IZEA. All opinions are 100% mine.
Despite the fact that more cats than dogs are owned as pets in the United States*, cats often seem to get a bad rap and play the butt of jokes in the pet world.
We always see funny memes on Facebook with cat stereotypes about how they are aloof, not sociable, selfish, have inflated egos, etc. Even though those stereotypes do have at least a bit of truth behind them, we still love our cats anyway!
Maybe those things are actually a part of their charm. Cats can be independent and confident, but I know my cats still like to come in for snuggles.
And those strong cat personalities also contribute to the funny things they do to make us smile. A day doesn't go by when one of our cats doesn't make me laugh out loud or give me material for fun Instagram posts.
But, one strong thing about cats that no one likes is strong litter box odor! Luckily, litter box odors can be another one of those stereotypes and not the actual case with your own litter box thanks to Fresh Step® with the power of Febreze™, which doesn't just mask the odors, but eliminates them.
It has 10-day odor control for even the strongest litter box odors, and leaves behind a fresh clean scent. There is even a 10-Day Continuous Odor Control GUARANTEE† With ClumpLock™ Odor Technology, it also locks in liquid and odor, making it easier to scoop. Easier clean-up is always a bonus!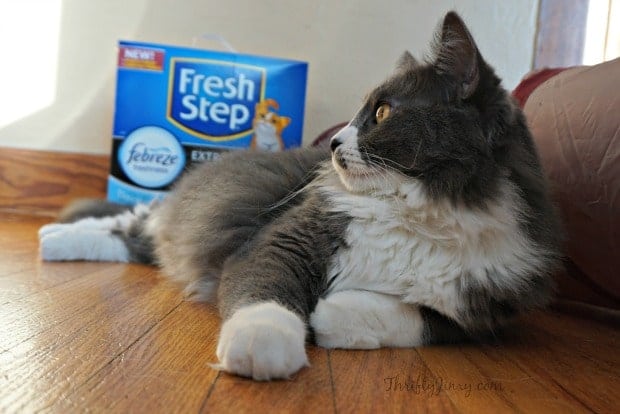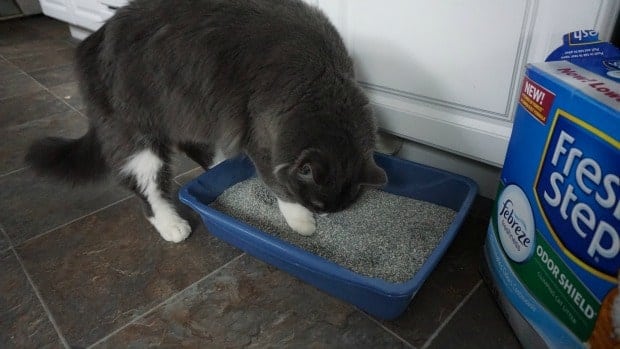 While eliminating odors is my #1 priority, I also love that Fresh Step® with the power of Febreze™ has a new lower dust formula. It means no more dusty cat footprints leading up the basement steps. I want everything from the litter box to STAY in the litter box.
We have been using this new formula for about a month now and both the cats and I have been enjoying the fresh-smelling air and neater litter box area.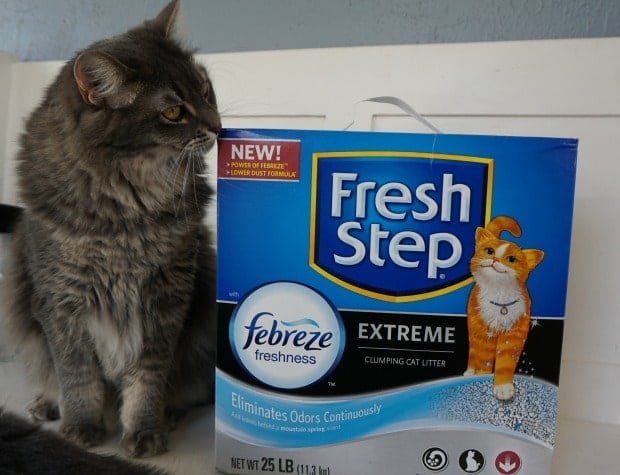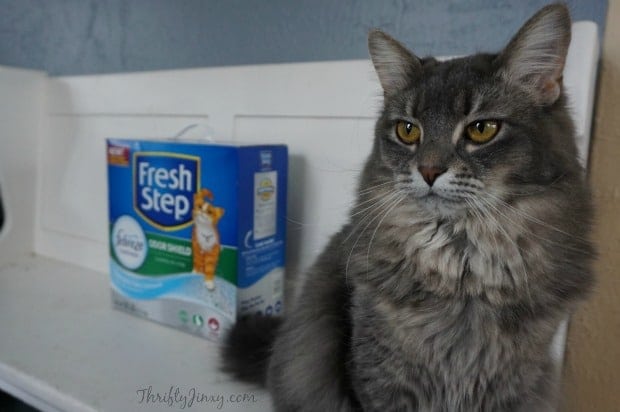 Available at Target: I bought our Fresh Step® with the power of Febreze™ at Target, my go-to place for everyday pet supplies. With three cats and a dog, the pet supplies really add up. Head to Target this week to pick up yours AND score a great deal! From March 6 through March 12, buy two Fresh Step® and receive a $5 gift card! That $5 will let you buy some treats or toys for your cat – or you can spend it on yourself. Remember, cats are selfish so you can be too!
*Source: American Veterinary Medical Foundation
†For complete terms and conditions, see freshstep.com/guarantee