This Thanksgiving season it's time to step back and be thankful for what we have and think about how we can help others who may be in need. This year 7-UP and Canada Dry are making it easy for us to help the Military Warrior Support Foundation.
To lend your support, just share on social media what you're thankful for using the hashtag #Thanksgiveitup. During November, Dr Pepper Snapple Group will donate $1.00 (up to $25,000) for every hashtag to Military Warrior Support Foundation though the Project Rebuild Campaign. Project Rebuild helps award combat wounded heroes mortgage-free homes.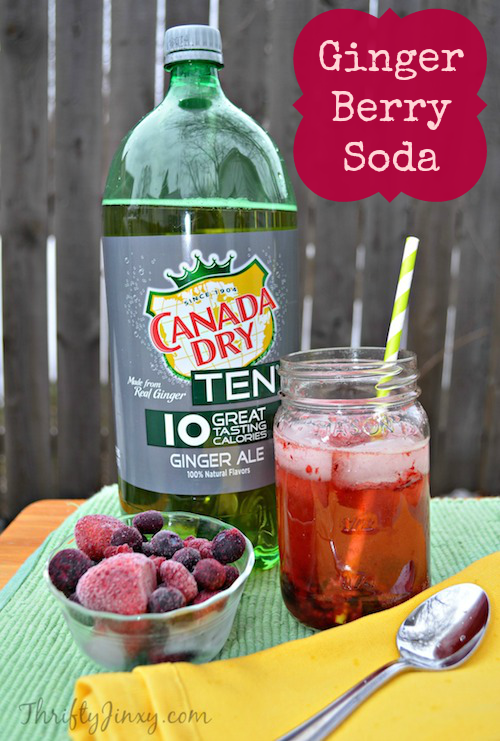 Once you have done your part by sending a tweet, enjoy this yummy drink I created using Canada Dry TEN. (The recipe will also taste great with 7-UP or regular Canada Dry.) You can also make a great twist for Thanksgiving celebrations by using frozen cranberries instead of the frozen mixed berries.
Berry Ginger Soda Recipe
INGREDIENTS:
2 cups frozen mixed berries
1 Tbsp sugar
Canada Dry Ginger Ale
How to Make Berry Ginger Soda:
Mix the sugar with the frozen berries in a small bowl. Microwave until starting to soften. Place berry mixture in blender and pulse until a puree forms with a few large chunks of berry remaining. To serve, put ice cubes in a glass. Add a big scoop of berry puree. Fill glass with Canada Dry TEN Ginger Ale, stir and serve!