Align your smile at home for a fraction of the cost with Byte! Save on your Byte impression kit and aligners with this discount offer.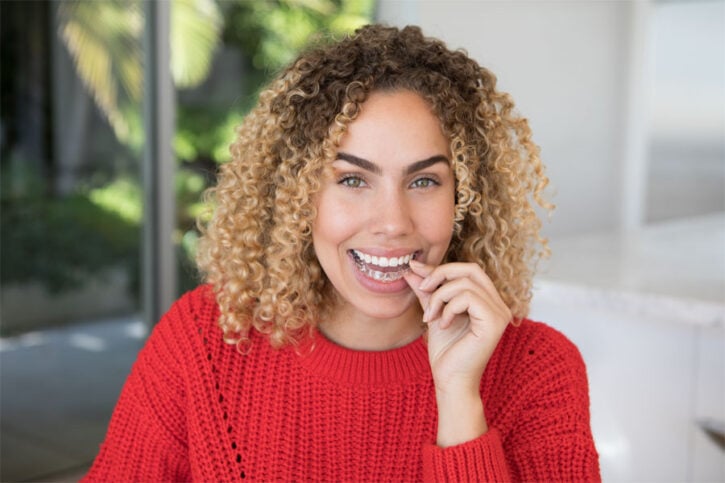 NEW DEAL! If you've been thinking about Byte, NOW is the time to act! Right now you can get an impression kit for just $17.95 + $100 Off Aligners + Free Byte Bright Pro Kit (professional tooth whitening) with aligner purchase! To get the deal SIGN UP HERE and use code SMILEBRYTE.
You may think that once you reach adulthood, it's too late to do anything about your smile. But that just isn't true!
There are many options for straightening your teeth for adults, and some can even be done at home without ever having to step inside an orthodontist's office at all.
Byte is an oral care company that makes it easier and more affordable for people to get the smile of their dreams. They work with licensed orthodontists and dentists to provide at-home, invisible aligners to customers along with a treatment plan.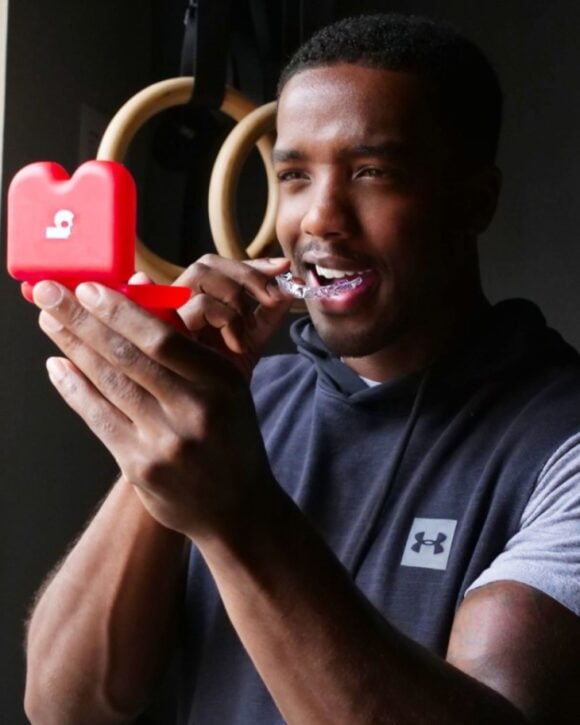 And it all comes at a fraction of the cost of traditional options!
You start by taking impressions of your teeth with their impression kit. After Byte receives your impression, they'll send a 3D visualization of your current smile and what it could look like after your treatment with Byte aligners.
If you decide to proceed, you'll receive your aligners within 5 – 7 weeks.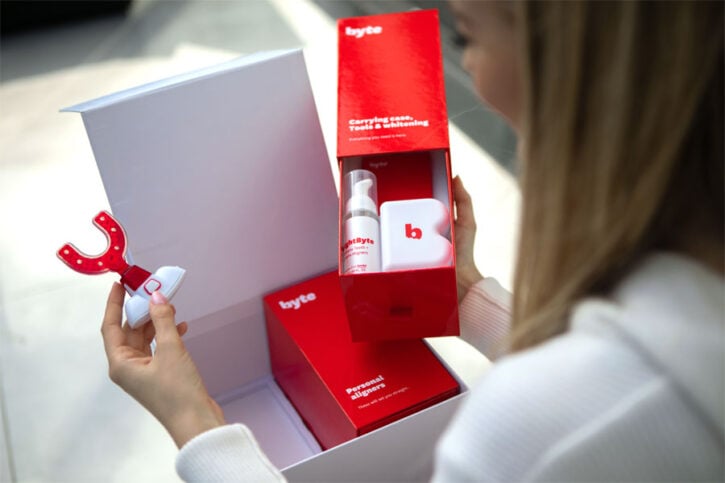 Choose from two systems: their All-Day Aligners System or their At-Night Aligners System. With the All-Day Aligners System, the average treatment time is just four months!
Plans start at $70/month or less, or you can pay the entire cost with a one-time payment.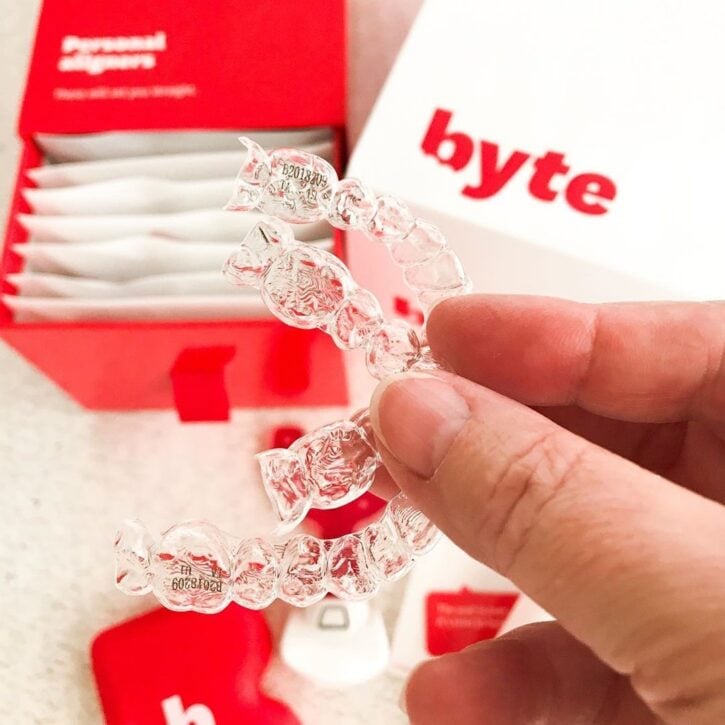 Other benefits of the Byte system include:
HyperByte device to seat your aligners and help reduce discomfort
Free retainer
Free month of whitening treatment (BrightByte) that you apply inside your aligners before wearing
Free Byte app that gives you personalized guidance with reminders of when to switch aligners and more
No expensive office visits
Lifetime guarantee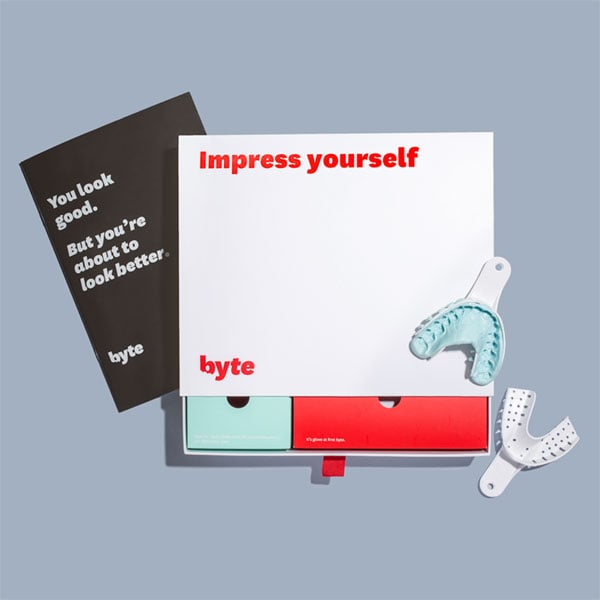 Byte Impression Kit Discount Offer
The first step is to get their impression kit. Normally it's $95, but you can get it AND a free Byte Bright Pro Kit for just $17.95 when you shop through this link! Plus, when you use that link you'll get $100 off your aligners.
There is a 100% risk-free guarantee with this impression kit. If Byte determines that you are not a candidate for aligners, you'll get a refund. And there is NO obligation or commitment if you are a candidate.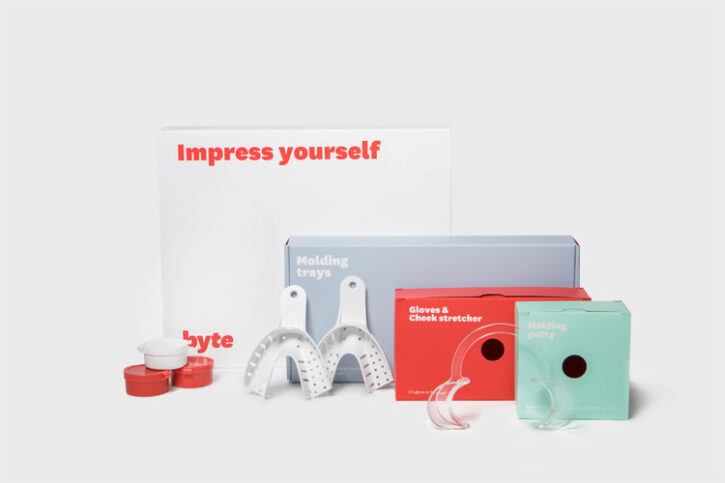 Remember that Byte aligners may also be covered by your dental insurance, and they'll check for you if you ask! You should also be able to use your FSA and/or HSA account to pay for your Byte treatment.
Align your smile and get started with Byte HERE today!