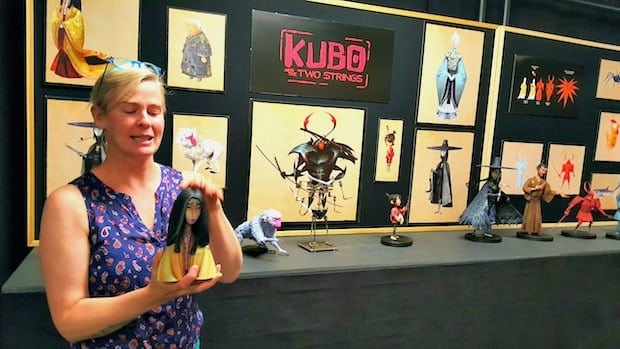 One of the biggest highlights of my trip to Portland to visit LAIKA Studios was getting to speak to the people who are responsible for creating Kubo and the Two Strings (coming to theaters in August). Among the fascinating things I learned about making the movie is the fact that the characters we see on the screen are actually puppets. Puppet Fabrication Supervisor Georgina Hayns gave us a look at what goes into making these amazing puppets that come to life in the film.
To take static images and turn them into fully animatable puppets, she has a group of 65 artists and craftspeople of all different disciplines working together. She says, "I probably have the best puppet makers in the world working for me now, and a lot of them have been here since Coraline days, so we've been basically growing and training and working as a team for nearly ten years now….At the end of every project we all say, 'Wow, how can we ever better what we've done?' And then, of course, we see the designs for the next one and we're like, 'Oh, I think we are going to better it.'"
Challenges:
Georgia told us, "One of the key things with the designs for Kubo, right from the word go, was that the silhouettes were very important – simplicity of the silhouettes. Travis [Director/CEO Travis Knight] really wanted all of his characters to be instantly readable against a skyline, against the big vistas you get to see in this movie unlike in other [stop motion] movies and it was important that the silhouettes were key. Of course, that can be challenging at times when you've got a furry monkey and an armored beetle and floating silk kimonos – – so those were some of the challenges we had to overcome.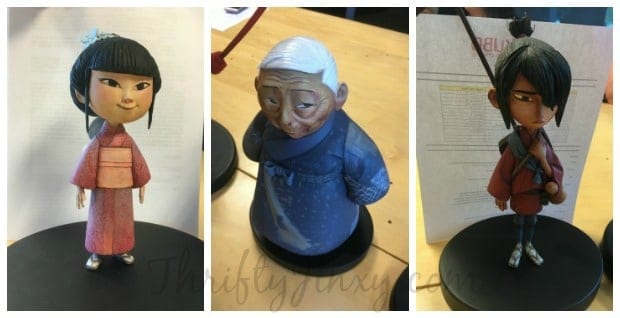 The Maquettes:
The puppet team will "start off with a sculpture and the first step of the sculpture is we sculpt what is called a maquette. A maquette is a static pose which will generally be taken from the character design and that is the first time we will see what we hope it will end up looking like, but it is completely rigid. It is a style guide that is used throughout the process for the art department and for ourselves to build the puppets to… They become sort of aids for us to get paint approval and color and this is what we are always aiming to get our final puppet to look like as much as possible. We do have to make some design changes as we are going for functionality, but this is key to our process."
"Then we have a big meeting with the director, the heads of animation, myself, the heads of my department. The way that the Puppet Department works is that we have several other smaller departments in puppets and it's sculpt, mold making, casting, armature (which is the department that makes the skeletons), hair, paint, and costume. So all the heads of each of these areas gathered together for sort of a 'fact finding meeting' where we ask what the director's vision is of the character – What sort of movements, what personality, are there any crazy things that the character might do – and from the onset we try and put as much into our puppets as we possibly can, and then we will simplify as we go through the construction of them. So the first one-off puppet you will find, will have everything in it, but when we make duplicates (because we don't just make one of a character – we'll make 20 or 30 of the lead character), we can simplify as we go on. So, once we've got this maquette, the first step is to do a puppet sculpt."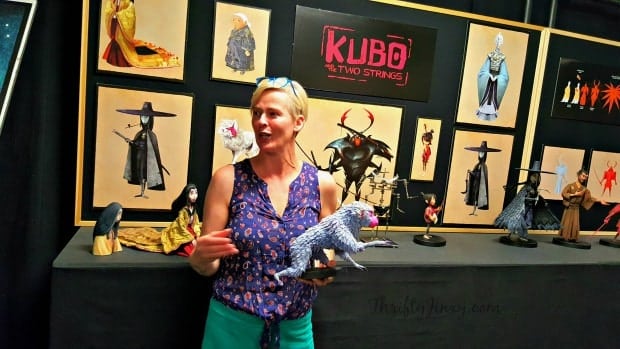 Puppet Sculpts:
"A puppet sculpt is just a neutral, we call it the Leonardo pose. We strip all the clothes off. We strip it down to its bare essentials and, depending on what puppet it's going to be, the puppet sculpt can take many different forms. It can just be a baldy without any hands or any feet. With monkey we didn't even use a puppet sculpt. We got the idea of what the shape of her was, but then we made her from the inside out. Once we have a puppet sculpt, we will generally mold all of the different parts and we need to know if any of those parts are going to need to be replaced during filming. So with Kubo, we knew right from the word go that his hands would probably break because they were wire, so his hands are a separate part, his body is a separate part and then the head of course is a separate part which is another department…Basically everything else is molded and we cast all the parts in silicones, foam, latexes, different rubber materials around what really is the core of the puppet. Then we have a department called the armature department."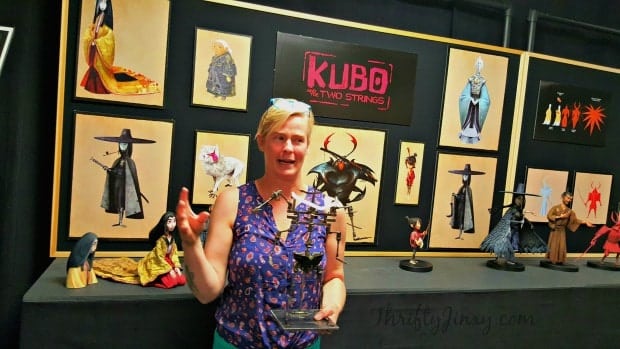 Armature:
Georgia explained that "What makes a stop motion puppet is the internal skeleton. It allows us to move it frame by frame. So to get stop motion animation, it is literally 24 movements of a puppet which is 24 frames of film, which makes one second of film. So this is how our animators articulate all of the puppets. Every puppet has an armature in it to different degrees. All of the parts are a bit like LEGO. you start at the ankle up and build. We have a stock of parts. We design all of the joints, they are generally ball and socket joints, hinge joints, and swivel joints, and it's working out what you need for what part of the body's movement… A hinge would be an elbow or a knee joint and a ball and socket is just like a hip joint, so you can get articulation just like a real hip. We work really closely with animation to make sure that we get every bit of articulation that they need. And then we also work very closely with the costume department because the costumes have got to be animatable and sometimes they have got to be tied into the internal armature. The most fancy sophisticated armature we made is probably Beetle's armature."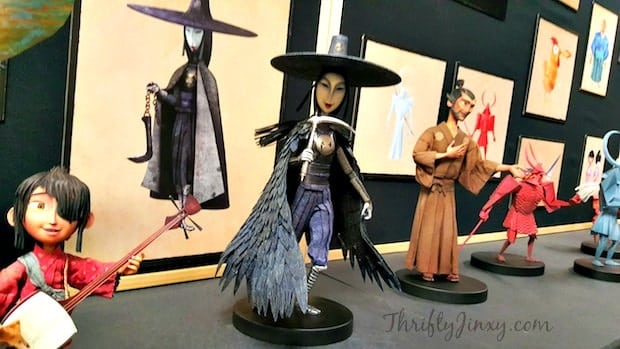 Listening to Georgia made me even more impressed by the huge amount of work and detail that goes into making the puppets for each character. My personal favorite has to be the Sisters puppet. The cape is made of individual pieces for each feather and can be articulated to move just like a bird's wings. It's truly amazing!
Stay tuned for more about the many pieces that went into creating Kubo and the Two Strings.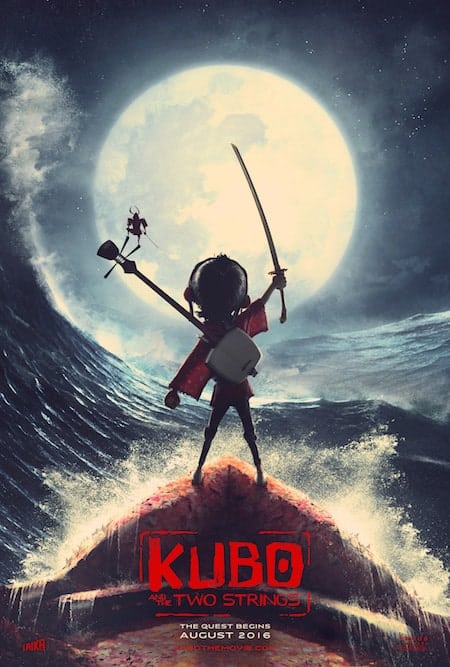 For more information, follow Kubo and the Two Strings on social: