Treat your dog with a BoxDog Subscription Box and let your furry friend enjoy treats, toys and gear shipped by mail in our favorite dog subscription box!
We have already shared how much we loved our BarkBox subscription, but we have a new one to share with you today!
If you are lucky enough to have a 4-legged best friend then you know the joy they bring to our lives! Not only do they bring us joy, but they also give us unconditional love. In return, we love to show them how much we love them with lots of love, pets, goodies, and fun toys. This is why we signed up for a BoxDog Subscription Box!
I am honestly not sure who loves BoxDog more, us or Toby! It is a little like getting a fun-filled Christmas package every few months loaded with tasty goodies and fun new toys to play with. Just watching Toby's eyes light up in excitement when he digs into his BoxDog subscription box, well, let's just say it gives me all the feels!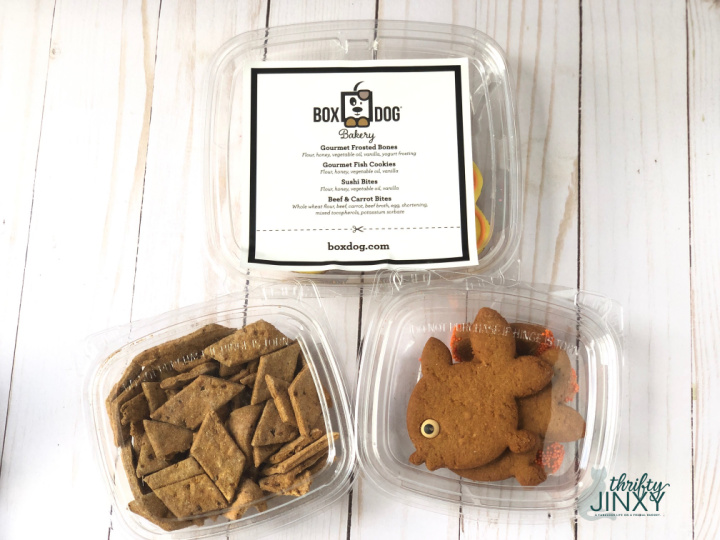 Toby loves ALL the tasty bakery goodies from BoxDog! So far, he has tried the Gourmet Frosted Bones, Fish Cookies, Sushi Bites, and Beef & Carrot Bites, I really can't say which he loves more as he drools for all of them!
He is also having a ball playing with the new toys he has received! And, while, he isn't quite fond of getting his ears cleaned, the Eye & Ear Wipes from BoxDog sure makes it easier!
Meanwhile, I am loving the value of this fun high quality dog subscription box. After all, I would be buying treats and toys anyway BUT with BoxDog, I am getting so much more for my money. Then, there is the fact, it is SOOO much fun for Toby when he receives a fun box!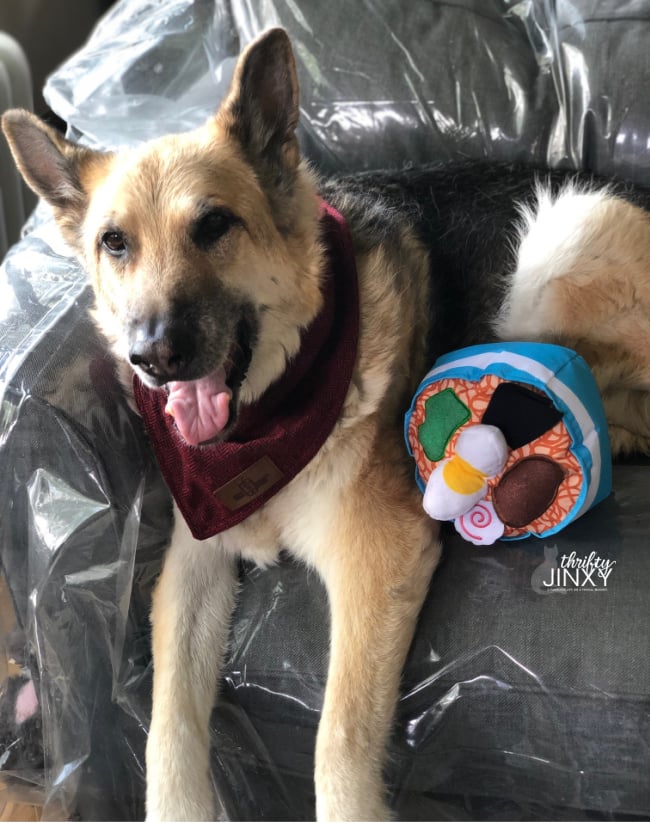 So, my question is, do you have a 4-legged best friend you love to the moon and back? Want to show them some extra love? Then, you simply MUST treat them to a BoxDog Quarterly Subscription Box! I promise you can't go wrong and your best buddy will surely give you fun sloppy kisses to show their appreciation 🙂
By now, you are wondering what is BoxDog and how does it work? Well, let me give you the scoop!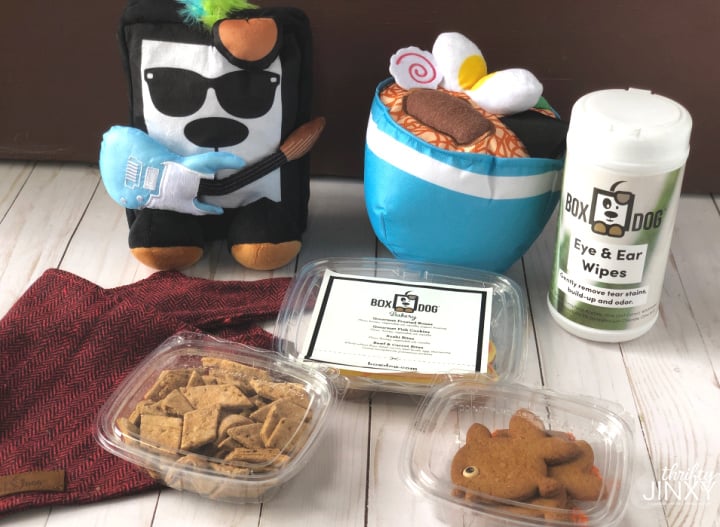 Simply put, BoxDog is a pawsome fun way to spoil your best friend! These fun boxes are loaded with tasty treats, fun toys, and must-have doggie gear.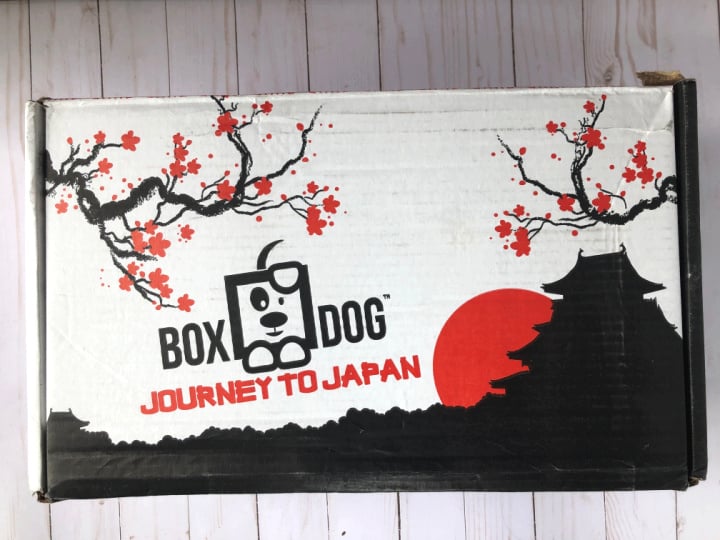 What's Included in a BoxDog Subscription Box?
Your pup will jump in excited to receive their fun box of goodies! And, you will be excited at the value you get in each box compared to what you normally pay at the store!
Each Box Dog box is valued at OVER $125 and will come with 3 types of tasty handmade treats, 1 vegan skincare item, and your choice of dog toys, gear, and gadgets.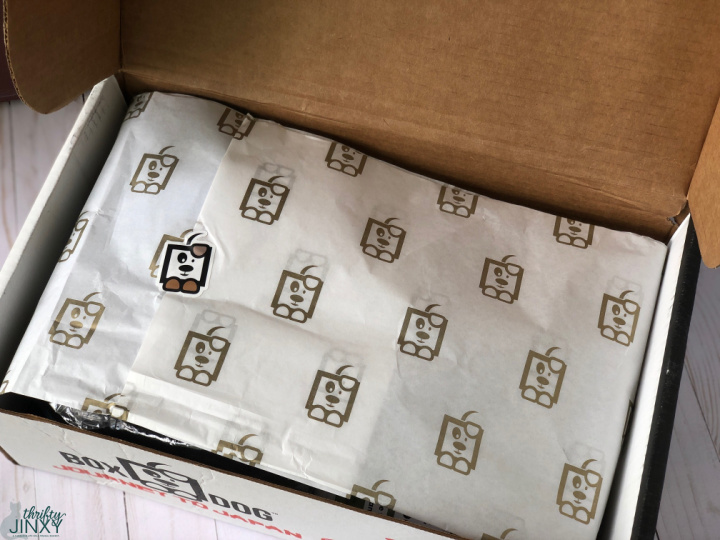 How Does a BoxDog Subscription Work?
Once you sign up, you will receive 4 GIANT boxes per year. The best part is, you get to customize each box! For each box (one each season/quarter), you get to choose the toys and gear that you would like your dog to have.
The first box will ship immediately and then one box per season (or quarter) after that.
There are NO contracts involved so at any time you want to skip or cancel your seasonal box just sign in to your BoxDog account and let them know.
Member Add-Ons!
You also have the advantage of getting extra treats and toys at extremely discounted rates. This makes stocking up for the season easy! With BoxDog, you get up to 70% off retail prices which makes them cheaper than Amazon or the pet store. All you have to do is simply add any items you want to your box from within your BoxDog account. And, there are NO shipping charges!

BoxDog Plan Options + Free Shipping
GIANT Quarterly BoxDog
4 types of handmade treats & 1 vegan skincare item.
You choose dog toys, clothing & gear.
Great for large dogs & tough chewers.
$125+ Value per box, billed at 90 days – ONLY $39.99
BoxDog Quarterly Box – Annual Plan
LIMITED TIME OFFER: 1st BOX FREE + 4 quarterly boxes when you pre-pay for the year. Use code VIP for free box.
VIP Access – Annual members pick first every season.
$625+ Value this year!!! – ONLY $159.96
Free Shipping!
For a full-priced box, shipping is always free within the continental U.S. Sale priced boxes may be subject to additional shipping.
For Alaska, Hawaii, Puerto Rico there is a $12 shipping fee. And, for UK/Canada the shipping fee is $20.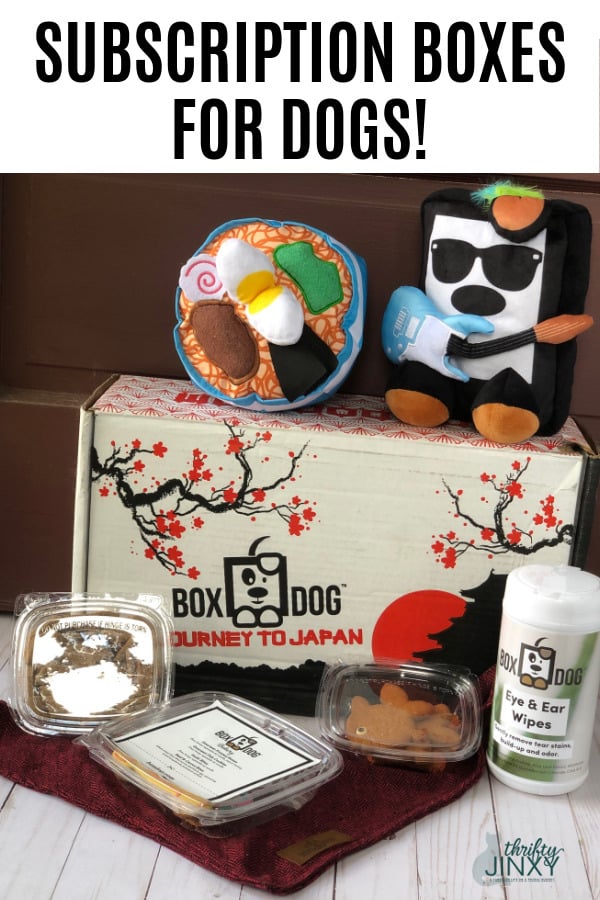 Are you ready to Treat Your Pup with a BoxDog Subscription Box?
Sign up for a BoxDog subscription box. Each season, quarterly, you will receive your box filled with goodies! And, at this price, it is much less than you would pay in stores for treats, toys, and doggie gear! It is a pawsome value! If you decide it isn't for you, that's alright too! You can skip a box or cancel at any time by visiting your account and letting them know.
So, what are you waiting for? Go ahead and treat your pup to a fun BoxDog Quarterly Subscription Box today!