Make any gardener happy all winter long with this list of the Best Indoor Gardening Gifts. Perfect for winter months or for those with no outdoor space.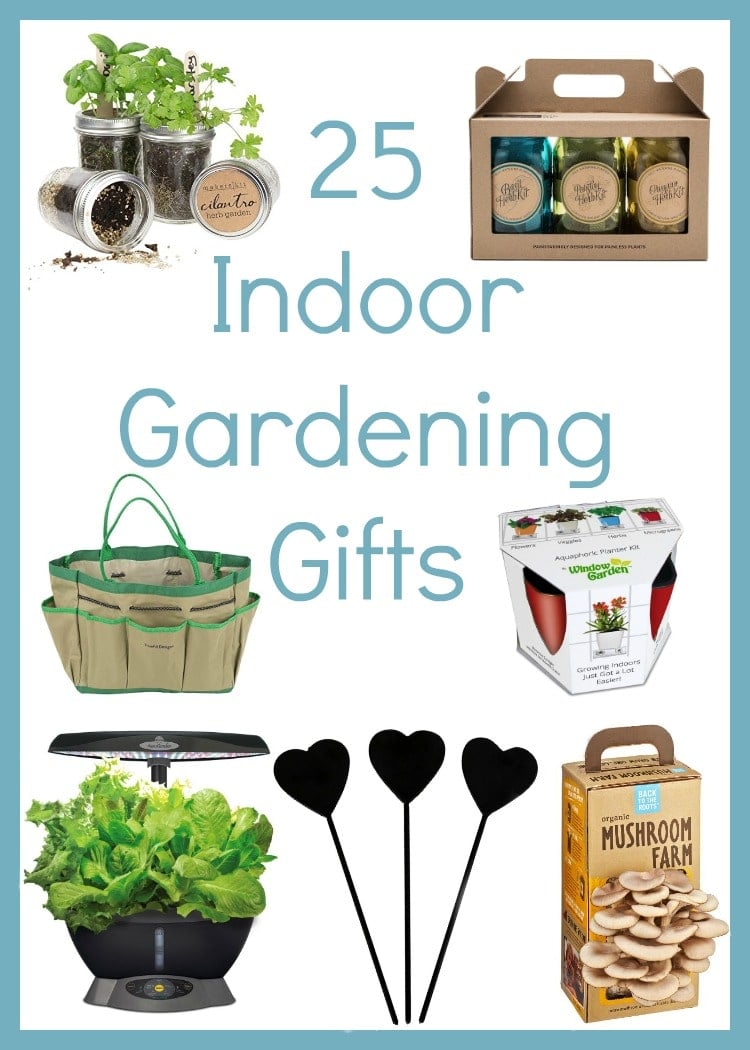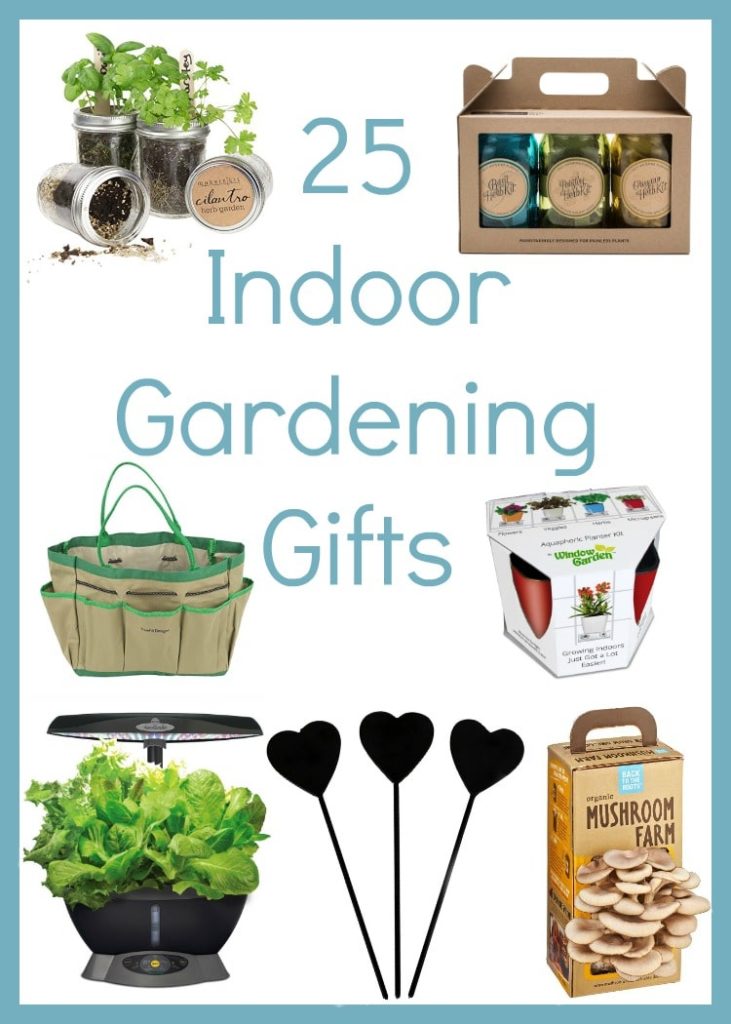 Best Indoor Gardening Gifts


For those who love to garden, winter can be a looooong season with no gardening to do or fresh homegrown produce to enjoy. My mom is a big gardener and once the weather turns to freezing and the garden has died it's a bit depressing! Luckily, she is now busy growing veggies and herbs indoors all year long.
Several years ago I got her an AeroGarden as a gift and it has made a big difference in her winter happiness! The AeroGarden lets you grow fresh herbs, vegetables, salad greens, flowers and more in a smart countertop garden. It's easy to use and I am AMAZED at how well the plants grow.
In just a little bit of space my mom has plenty of fresh salad ingredients all year long. Once spring is within sight, she uses her AeroGarden to start seedlings to transfer into her garden once the danger of frost is long gone.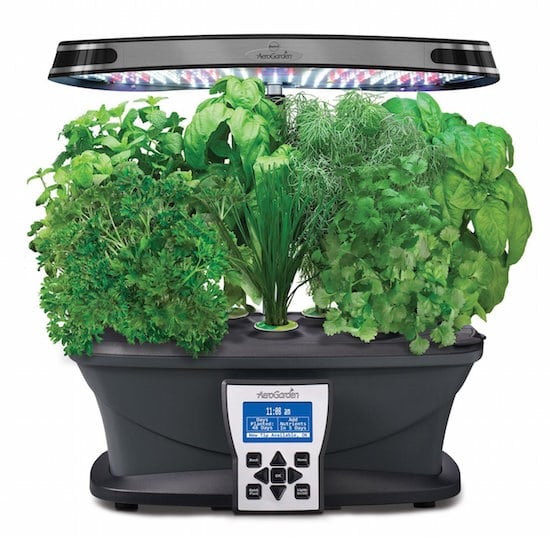 While I think the AeroGarden is definitely the BEST of the indoor gardening gifts, there are plenty of other great ideas that will make any gardener or want-to-be gardener happy! They are great ideas for gardeners in colder climates who don't want to take a break during winter months AND for those in apartments or other living situations where they don't have any outdoor space to garden. Whether you're shopping for Christmas, Mother's Day, a birthday or any occasion, I hope this list of the best indoor gardening gifts will help you!
Best Indoor Gardening Gifts
Indoor Vegetable Garden Starter Kit with Exotic Vegetable Seeds

Indoor Gardening Tool Set

Organic Mini Mushroom Grow Kit

Indoor Herb Garden Starter Kit

3 Tier Stackable Garden

7 Piece Garden Tool Set with Durable Cast Aluminum Heads plus Ergonomic Handles and Sizable Garden Tote Bag

Grow 'n Serve Microgreen Kit

H Potter Plant Terrarium Container Wardian Case Indoor Planter

Mini Microgreens Growing Kit – Arugula

Culinary Herb Seed Collection

Back to the Roots Organic Mushroom Farm

Indoor Herb Garden Starter Kit – Cocktail Inspired – Mint and Basil

Year-Round Indoor Salad Gardening Book

Field Guide to Urban Gardening Book

Ivation 7-Pod Indoor Hydroponics Growing System Kit Herb Garden planter w/ LED Grow Light

9 Herb Window Garden

Wood Plant Stand

Burpee Home Professional Two Tier Grow Light

Hanging Planter for Window

Bamboo Plant Labels Garden Markers

Soil Tester, 3-in-1 Plant Moisture Meter Light and PH Tester

I Love Gardening From My Head Tomatoes T-Shirt

Watering Can for Indoor Plants

Costa Farms Live House Plant Collection 6-Pack

Back to the Roots Organic Lavender Indoor Garden Kit