I wasn't quite sure what to expect when meeting Gwendoline Christie in person as her STAR WARS: THE LAST JEDI character, Captain Phasma, is so imposing. I was thrilled to see her all smiles and enthusiastic as she entered our interview room. She immediately brought energy in with her! It's a bit hard to reconcile that sunny personality with the fierce Captain Phasma, but as she spoke, she revealed that strength she so needed for the role! She shared with us her thoughts on her character and what went in to bringing her to life on screen.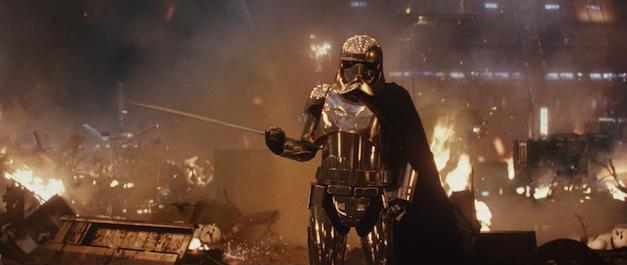 About Captain Phasma:
"In the first film, Phasma is an enigma, isn't she? She's a mystery. She turns up out of nowhere. She has this very confrontational, threatening presence, and that's sort of compounded or emphasized by what she's wearing- by this suit of armor which is entirely practical… There's something about those characters that are masked, that we want to see what's behind the mask. And what I loved about it is that in the world that we live in, we are met with a deluge of information all of the time, and the idea of having that moment of suspension of disbelief where you have the space and are forced to wonder who is this, and who are they – I was very attracted by that.
So we do see more Phasma in this film, and what we see is her resilience, her need to fulfill an overriding sense of revenge, and we see something that we don't commonly see in female characters, which is this violence that comes from deep within her. That's something I find interesting about this character is that women are not conventionally supposed to have a violence that comes from deep within.
Captain Phasma's Costume:
"I was actually lucky enough to be given a couture suit, so the armor was made to fit my dimensions exactly because, in the first film, no one was quite sure about this character. You know, they have this character, and they loved it, and then they made a series of decisions where, I believe, I think initially they thought that possibly the character could be male, and then the decision was made that it would be more interesting for the character to be female.
I just love that we maintained the practicality of what she was wearing. Everything you're given as an actor informs you…so, of course you put this armor on, and you feel rigid and uncompromising. As an actor, you have the challenge of just how to move – just walking becomes a challenge. But you realize that that person is exerting a great deal of force just to move, and that force is coming from within. This is something they've elected to do is to dress this way. And the idea of the senses being shut down, and sometimes entirely, that's an interesting choice to make as a person, and in this case, as a female to elect to have all of your senses shut down – to exist entirely practically.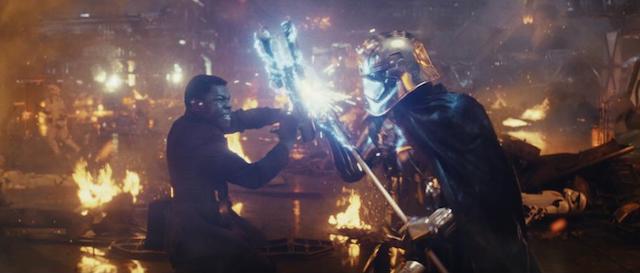 Preparing for the Role of Captain Phasma:
There's a certain amount of strength and flexibility one needs, and I'm lucky enough to be working as an actor, so each  role that you take on, there's something you need to do. So for other roles, it's that something that you need to do is less than what you normally do because that person's energy is back more, or they have less connectivity to their body. With someone like Captain Phasma, she has a degree of strength that has to exist muscularly, so she is a strong person, physically.  We worked on a lot of that for the film.
Something really wonderful happened which was that I was reunited with the brilliant stunt director/stuntman, C.C. Smiff. He taught me to fight on Game of Thrones …. he was with me in all of those scenes when there was fighting, and sometimes when there wasn't, because I was concerned about executing the physicality of that character.
S. H. Figuarts Star Wars CAPTAIN PHASMA Painted Action Fgure

Star Wars Last Jedi Captain Phasma Distress Graphic T-Shirt

LEGO Star Wars: The Last Jedi – Captain Phasma LED Key Chain Flashlight

… I was very dedicated with C.C., and he was the person that set me on the path to  training as a part of my life – sometimes more and sometimes less,. When I have a break, I love it to be less, but he's the person that made me enjoy it; that gave me the spirit to say, I'm going commit to this fully. So to be reunited on a Star Wars film, and to do something incredibly difficult, you know, exceptionally difficult, and for him to push me to go further, and for him to be there… he's the person that helped to give me the courage in the first place, to say you can do more than you ever thought, physically, and to do it with a great deal of humor, and charm, and humanity. And he's a man always sort of without ego, as well. I mean, what an amazing, an amazing teacher, and to be reunited with him, and he's also so brilliant about how he puts things together, and how they evolve about pushing you further, and in terms of your strength. But also recognizing, which I think is the most important thing- how to keep you safe, and when to keep you safe because I'm lucky enough to have never broken or bone, and I would like to keep it that way.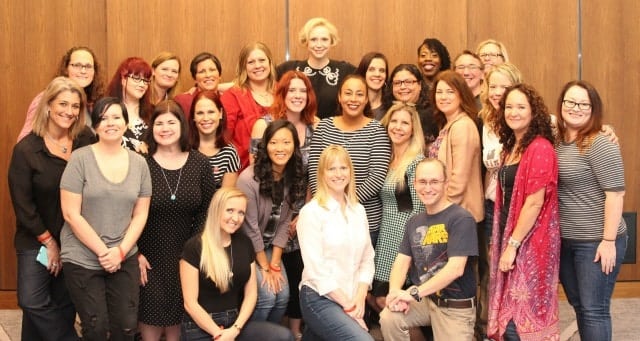 Like STAR WARS on Facebook
Follow STAR WARS on Twitter
Follow STAR WARS on Instagram
Follow STAR WARS on YouTube
Visit the official STAR WARS: THE LAST JEDI website
STAR WARS: THE LAST JEDI opens in theatres everywhere December 15th!