As an Instacart shopper you set your own hours and schedule. Just log in and accept orders when you're ready to work. See how to sign up here.
If you're looking for a job you can do on your own schedule with flexible hours, you might want to become an Instacart Shopper.
As a shopper, you'll pick and deliver the item that customers want and get paid for it. Customers place their orders online, you get orders to fill, shop for them and drop off at their home.

Your Instacart work schedule is very flexible as there are no set hours. You just open the app and shop whenever it works for you. It's great for parents working around childcare availability or as a part-time job to fill in extra hours and money you need.
With no set hours or days, you can shop as much or as little as you want, anytime you want.
You must be 18 or older to sign up.
If you're already an Instacart shopper, let us know how you like it and give us some tips!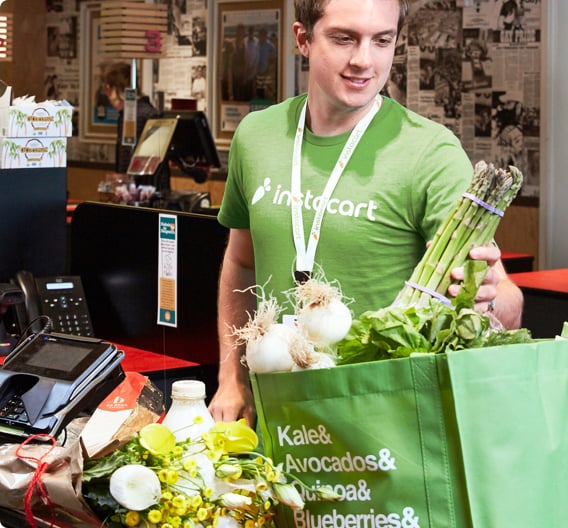 Who Can Be an Instacart Shopper:
People wanting to work flexible hours.
Adults 18 and older.
Have access to a mobile phone.
Instacart shopping is perfect for students, busy parents, people laid off from a full-time job or looking to make extra money on the side.
How to Become an Instacart Shopper:
Learn more and sign up HERE.