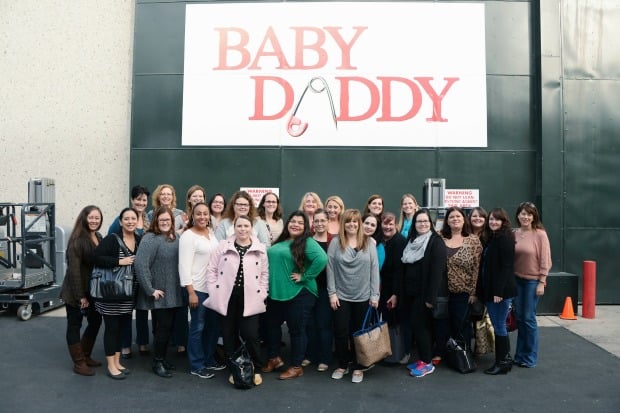 Yep, we went behind the scenes to meet the cast of ABC's Baby Daddy!
So, yesterday I told you about visiting the ABC Family studios and visiting the set of Melissa and Joey, well we also had the chance to visit another ABC Family show – Baby Daddy!
Have you seen the show? To be honest, I hadn't watched it yet until my trip to LA was planned, but once I did there is one thing I can say for certain – that is one GOOD LOOKING cast and they look just as good (if not better) in person!
But, beyond good looking the cast is all very funny and NICE! I was especially looking forward to meeting Melissa Peterman (you may know her as Barbra Jean on Reba) because she is a fellow Minnesotan.
Talking with Melissa was a blast! She is sooooo hilarious and super friendly. Her parents were in town visiting and on set that day so I spent some time talking with her mom.
I can see where Melissa gets her friendly personality. It's the real "Minnesota Nice" (not the passive aggressive quality that often passes as Minnesota Nice – but that's a discussion for another day!)
We had fun taking selfies with all of the cast and Melissa even shared her own on Twitter: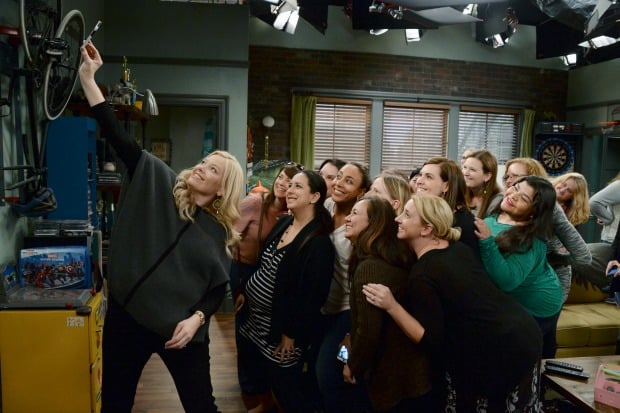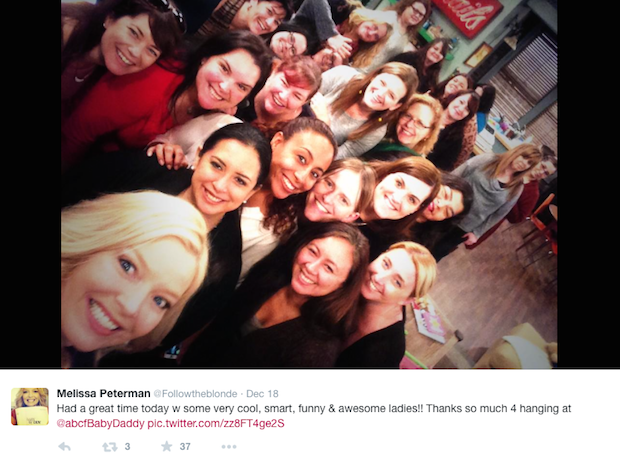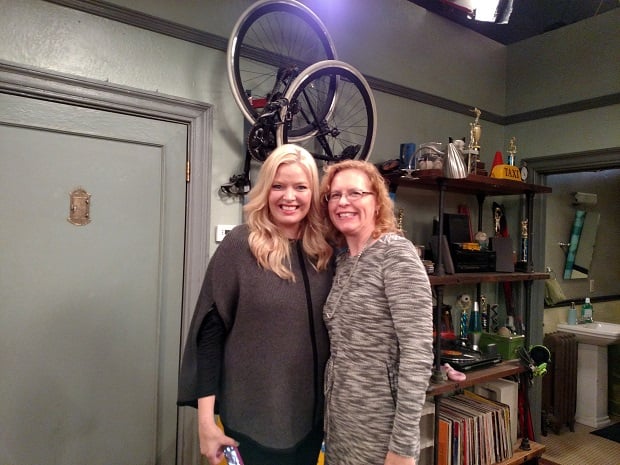 And of course we had to get photos with the other cast members too!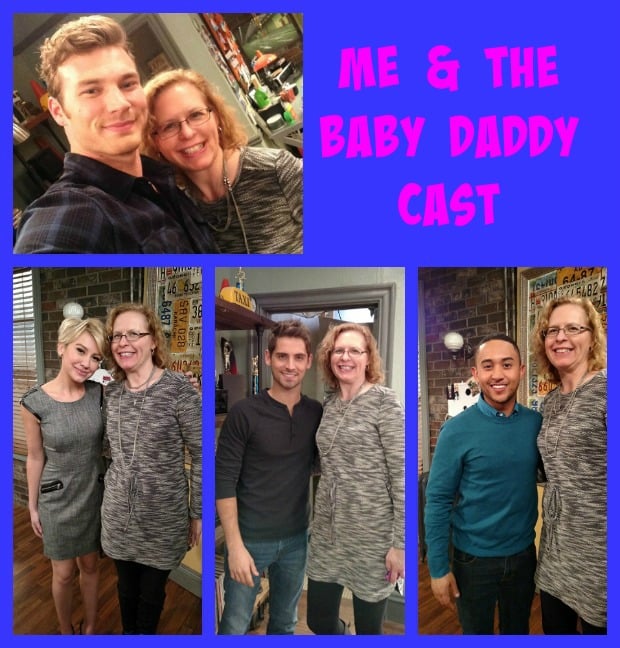 And back to the show itself… If you haven't seen it yet, here is a synopsis:
Baby Daddy follows Ben (Jean-Luc Bilodeau), a young man in his early 20s, living the life of a bachelor in New York City with his buddy Tucker (Tahj Mowry) and his brother Danny (Derek Theler). Their lives are turned upside down when they come home one day to find a baby girl left on the doorstep by an ex-girlfriend of Ben's. After much deliberation, Ben decides to raise the baby with the help of his friends and his protective and sometimes over-bearing mother, Bonnie (Melissa Peterman), and his close female friend, Riley (Chelsea Kane).
Since the show is primarily set in the guys' bachelor pad, it was fun to see how the set designers took care to make sure it was really a GUY place – with a little baby thrown in of course! There were lots of cool little details like photos, ticket stubs on the fridge, and even "dirty" dishes in the sink.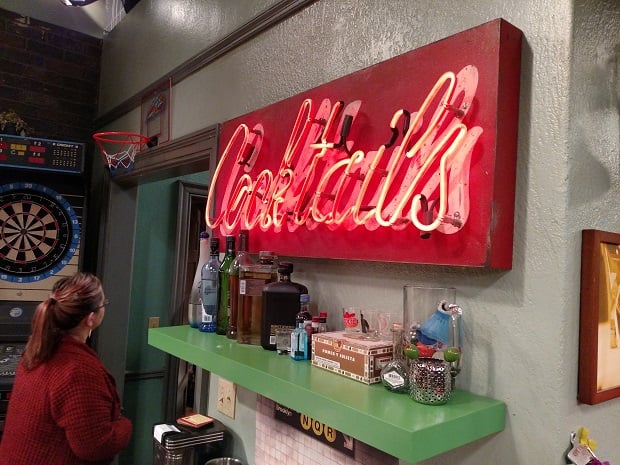 BABY DADDY returns to ABC Family on Wednesday, 1/14 at 8:30pm/7:30c.
To find out more, visit ABCFamily.com, follow @abcfBabyDaddy on Twitter and like Baby Daddy on Facebook.