This Encanto-inspired recipe for flavorful Colombian-style Arepas Con Queso is easy to make, full of flavor, and perfect for lunch, snack, or dinner.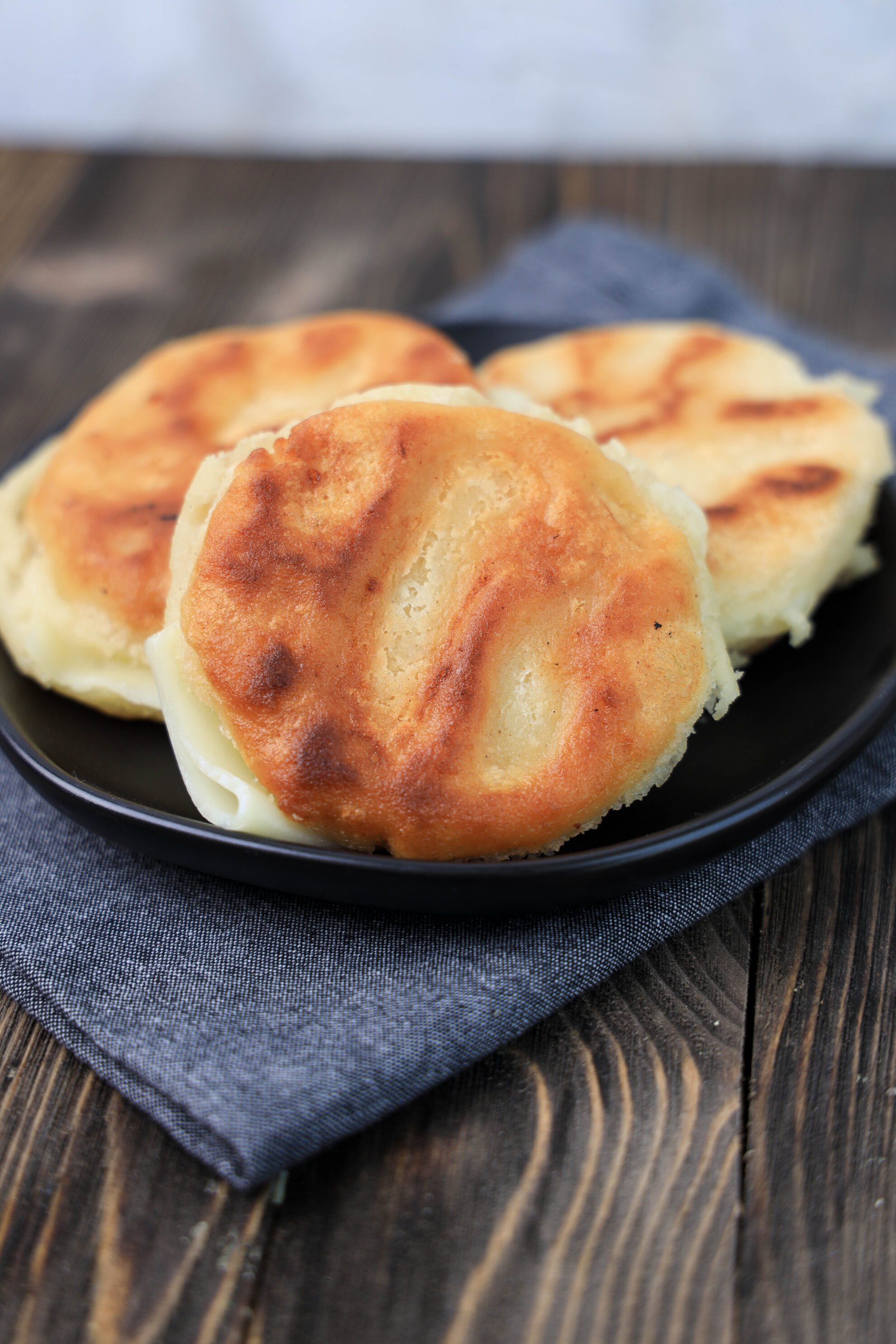 If you have Encanto lovers at home, you're probably at least a little bit familiar with Arepas Con Queso. We see the madrigal family eating arepas in the movie and, in the song "The Family Madrigal" Mirabel sings "My mom Julieta can make you feel better with just one arepa."
I'm hoping these arepas will make YOU feel better just through their deliciousness. Your kids will probably be feeling great when they get to try this food straight from the movie.
After all, foods with starch and cheese are usually a hit with kids, right? Arepas with cheese totally fits that bill.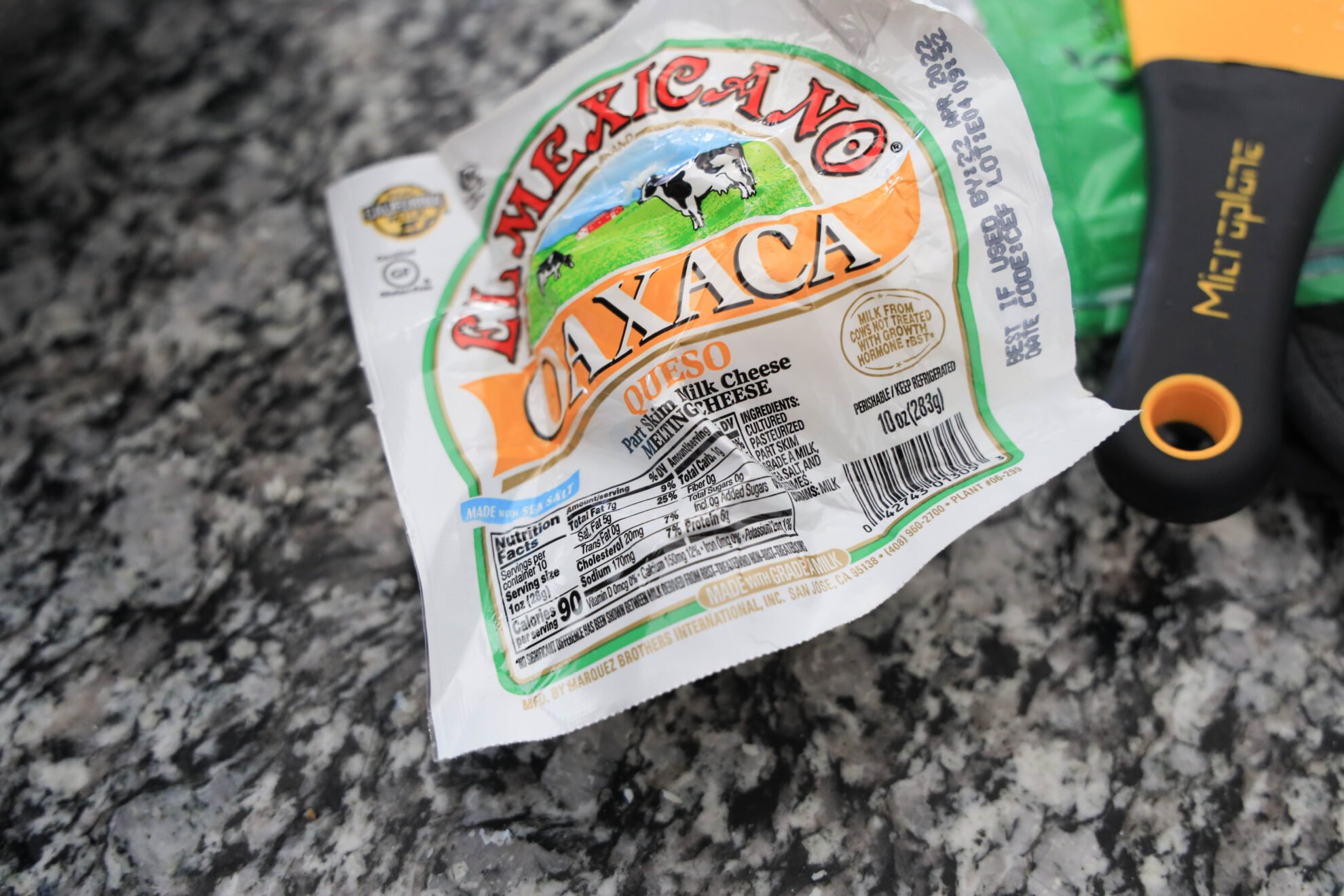 Arepas Con Queso
Ingredients
Make the famous Encanto Arepas using the following simple ingredients:
Masarepa

– You can find this at the grocery store, often labeled as Instant White Corn Masa.

Butter

– Use the butter to add to your dough.

Oaxaca Cheese

– Combine this cheese with your masa, water, and butter.

Oil

– Fry your arepas in cooking oil.

Mozzarella

– Finish your arepas with a bit of mozzarella cheese.
With these simple ingredients, you can easily prepare this Colombian Arepas Recipe.
How to Make Arepas Con Queso
When preparing Colombian Arepas Con Queso, be sure to follow these instructions: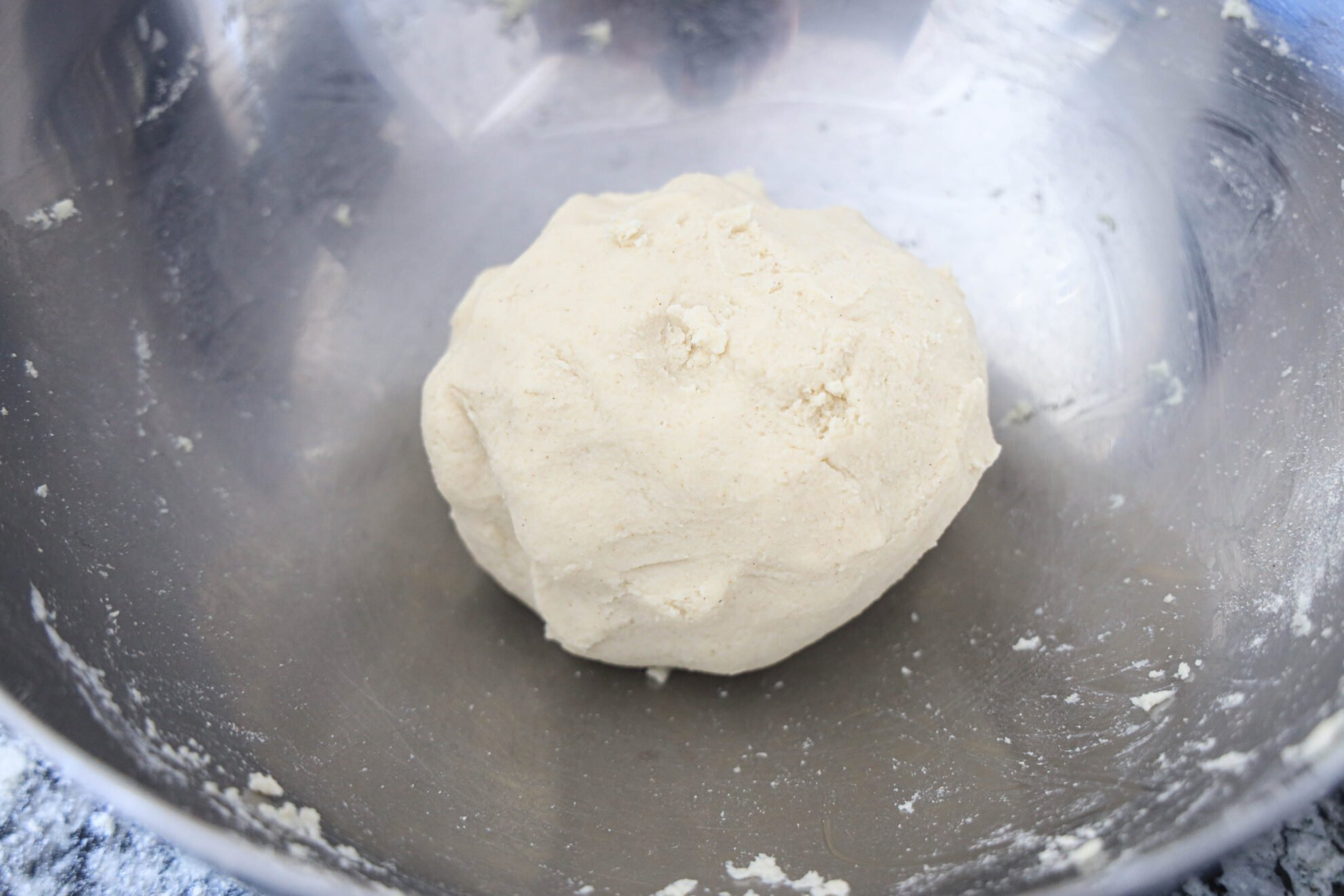 Grab your masa and mix with water until the dough forms. It shouldn't be too sticky. If it is sticky, be sure to add a bit more masa.
Let your mixture sit for five minutes.
Combine the butter with the dough using your hands.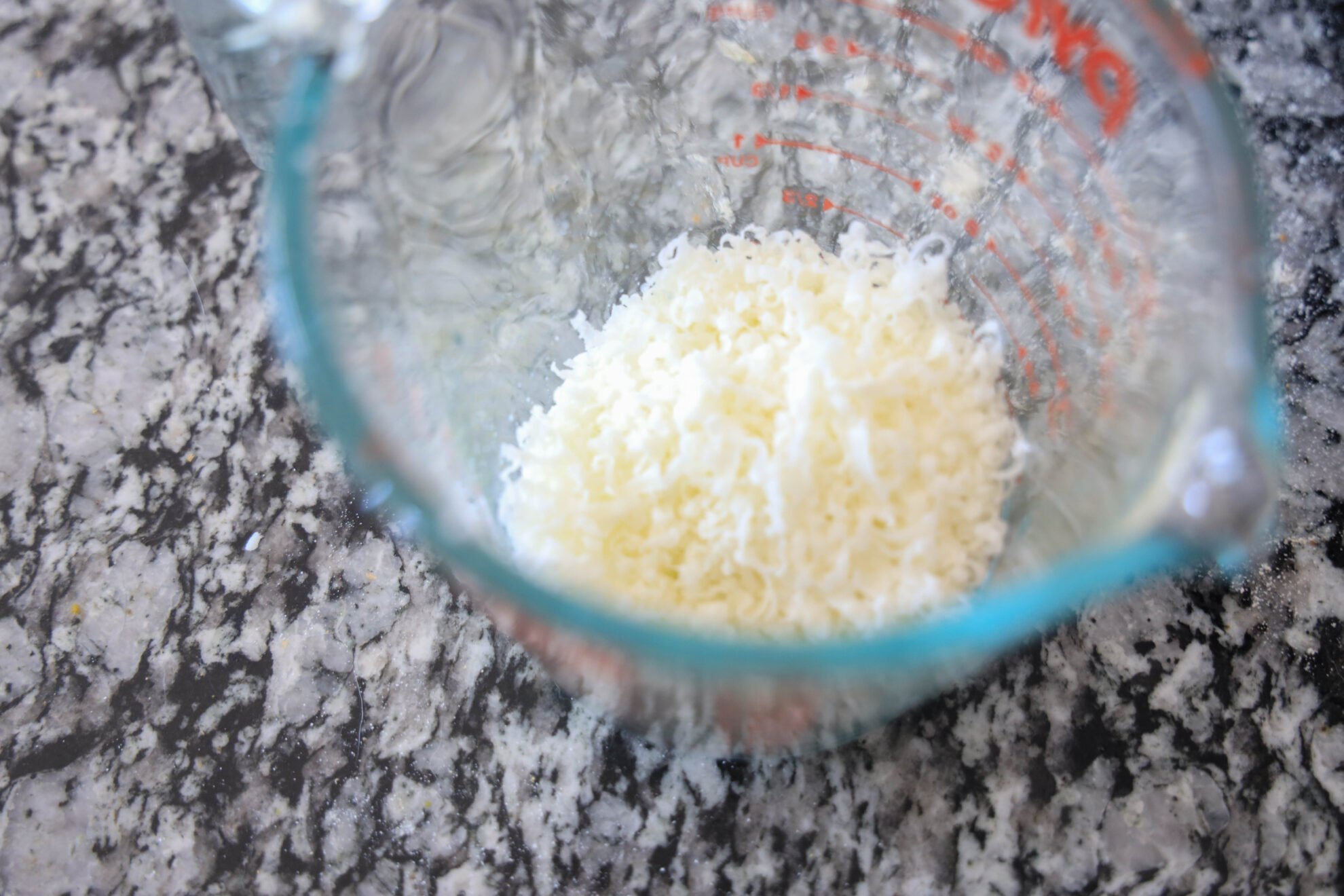 Add the Oaxaca cheese, mix well, and flatten the dough into patties as thick as your finger.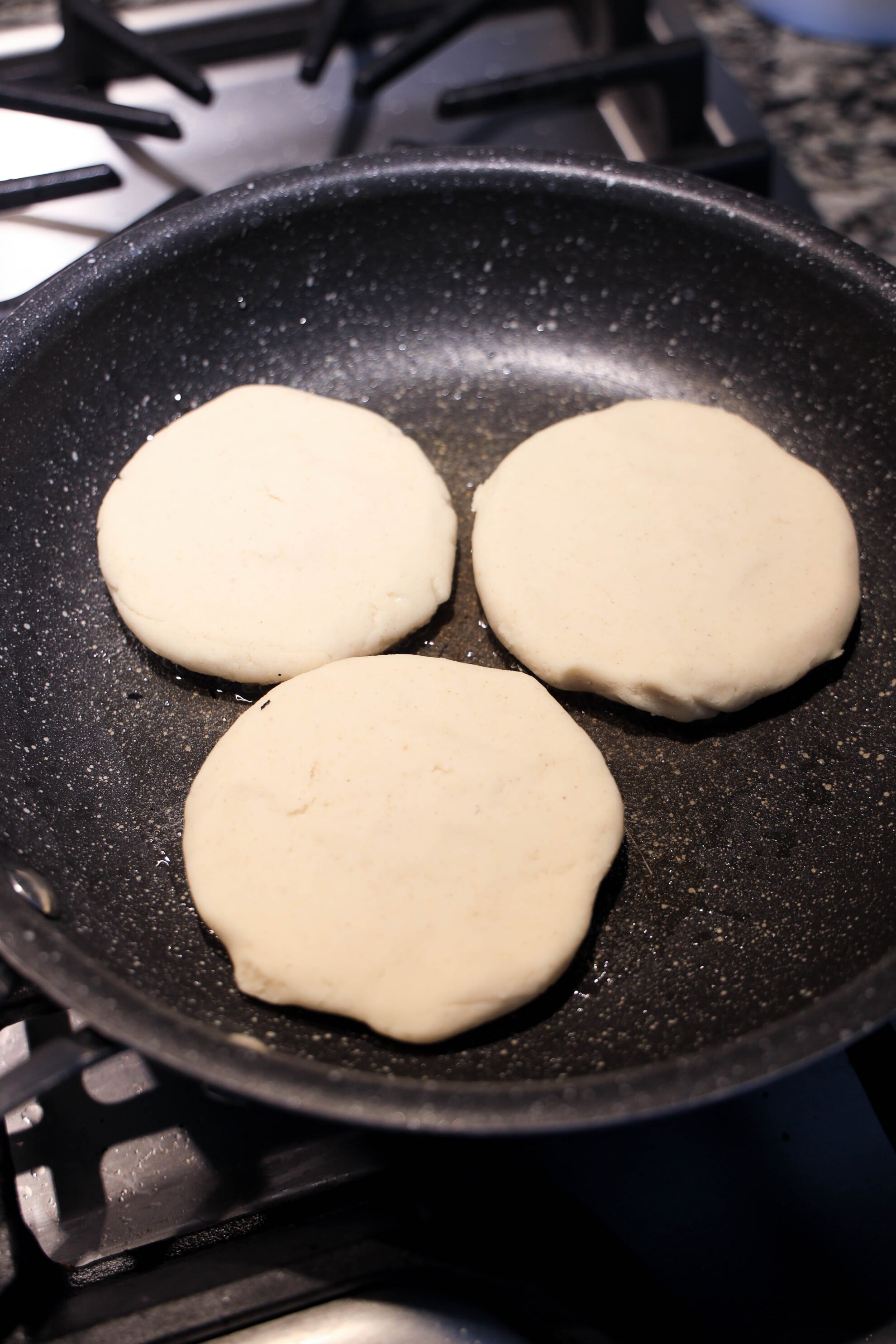 Add some oil to a non-stick pan, heat, and place your dough in the pan, cooking for around seven minutes per side.
Remove from oil, set to the side, and add mozzarella before serving.
What oil should I use to fry the cheesy arepas?
You can use olive oil or vegetable oil when cooking your arepas, whichever you prefer and currently have available at home.
Arepas Variations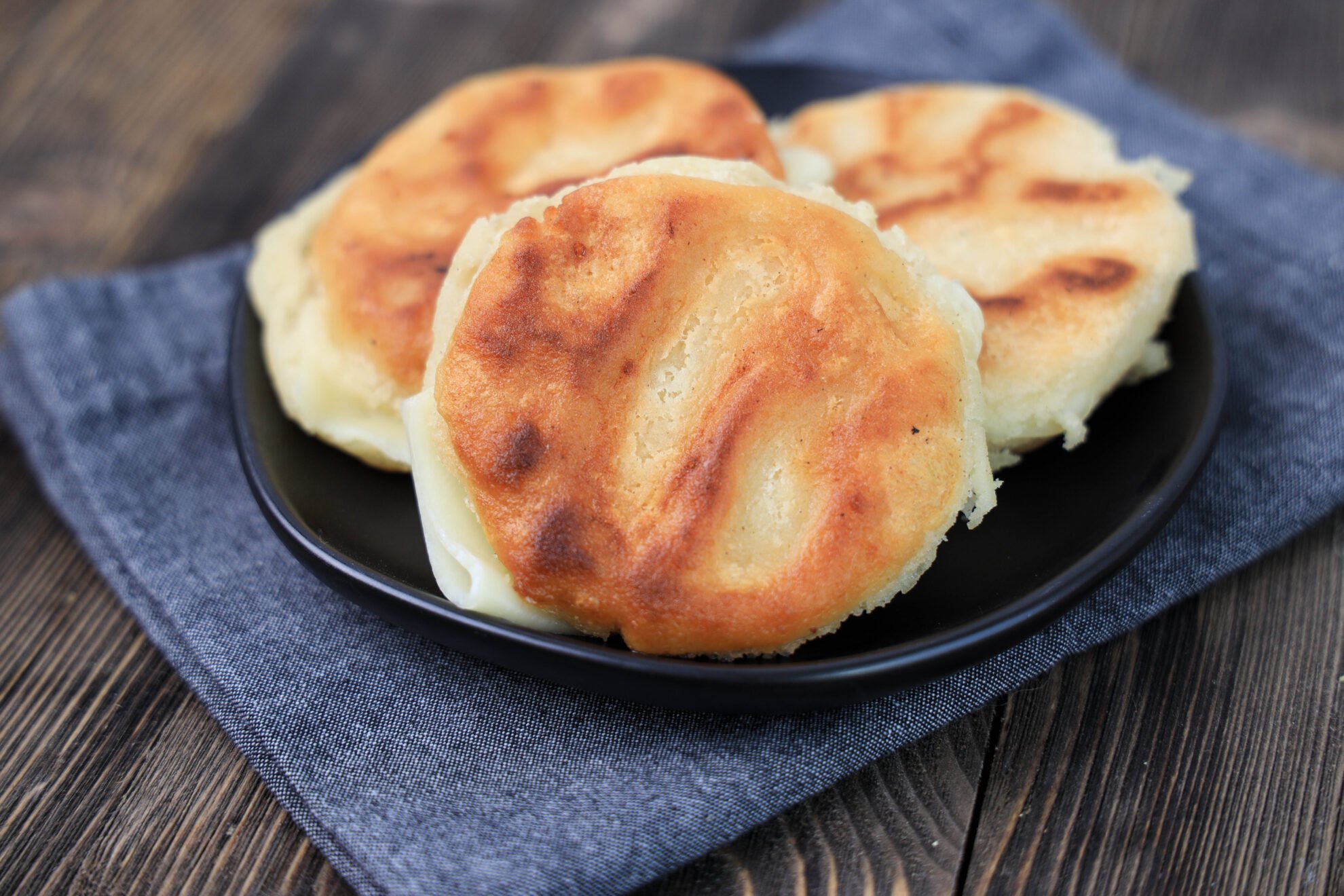 If you don't want to use mozzarella cheese, you can omit it from the recipe or even use a different type of cheese in its place. BUT, the gooey cheese really makes them delicious.
While the traditional version of cheesy arepas does contain a melty white cheese like mozzarella inside, you can switch it up and use a type of cheese that you and your children personally enjoy.
Some people like to use a Mexican cheese blend or sharp cheddar cheese, so those are a few good options to consider.
Non-Cheese Arepa Fillings
If you want to try something a bit different, you can cook your arepas without the cheese filling and, after cooking, slice them open and fill. Some popular arepa fillings are shredded chicken, beef or pork, black beans, tuna, or chicken and avocado.
Recipe Notes
You can prepare a fully Encanto-themed meal for the kids while preparing the Arepas Con Queso, along with dessert from other Encanto-inspired recipe:

Bruno Cupcakes

.

Keep the kids occupied and having fun while feasting with the

Encanto Word Search Puzzle

sure to keep them entertained for hours.

You can use a different blend of cheeses to prepare these cheesy arepas, depending on what you like best. However, if you want to keep them traditional, stick with a good salty cheese like the Oaxaca.
When you have Encanto lovers at home, you can expect them to get excited over this recipe for Arepas Con Queso. They're full of flavor, easy to make, and great to have as a meal or quick snack.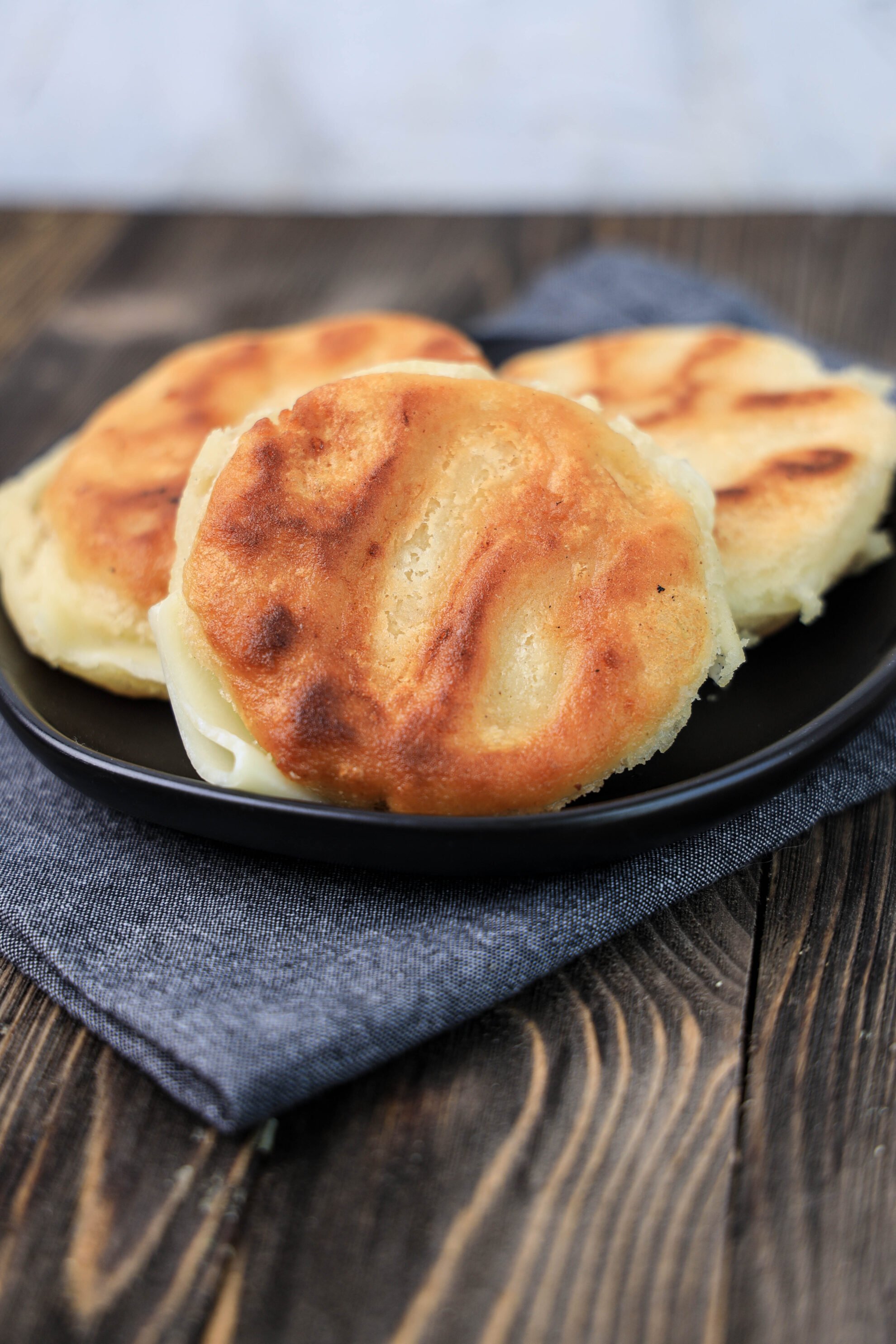 Yield: 6
Arepas Con Queso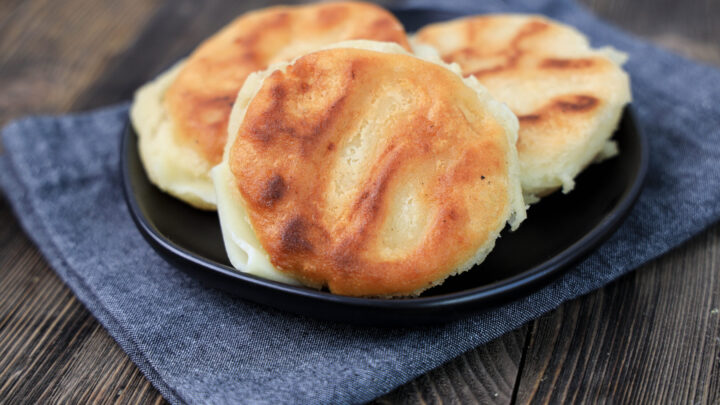 This Encanto-inspired recipe for flavorful Colombian-style Arepas Con Queso is easy to make, full of flavor, and perfect for lunch, snack, or dinner.
Ingredients
2 cups masarepa (also called instant white corn masa)
10 oz. water
1/4 tablespoon butter
4 oz. oaxaca cheese
6 slices mozzarella cheese
Olive or vegetable oil for cooking
Instructions
Place the masa in a large bowl and mix in the water.
Combine to form dough. It shouldn't be sticky, but should come together or stick together well. If the dough is too sticky add more masa and mix well with your hands. Let sit five minutes.
Mix the butter into the dough with your hands.
Add the oaxaca cheese and mix well.
Make round flat patties that should be as thick as your finger as these will be sliced after cooked and mozzarella added.
Add a little oil to a non stick frying pan on low /medium heat.
Cook for 7 minutes each side.
Once done slice the side and add a slice of mozzarella and serve.
Nutrition Information:
Yield:
6
Serving Size:
1
Amount Per Serving:
Calories:

186
Total Fat:

15g
Saturated Fat:

8g
Trans Fat:

0g
Unsaturated Fat:

6g
Cholesterol:

42mg
Sodium:

312mg
Carbohydrates:

1g
Fiber:

0g
Sugar:

0g
Protein:

11g
Nutrition is calculated automatically and may not be accurate.