Thinking of starting the Keto (Ketogenic) Diet? Whether you're a newbie or a veteran, you'll want to check out Amazon's selection of very highly rated FREE Kindle eBooks all about the Keto Diet.
I love that these are digital and can be accessed from your tablet or phone easily while you're at home or out and about.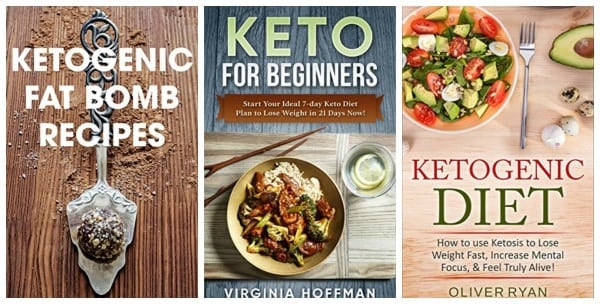 FREE Keto Diet Kindle eBooks
(As prices can frequently change and some books are free for only a limited time, please double-check the current price before ordering!)
Ketogenic Fat Bomb Recipes: A Ketogenic Cookbook with 20 Paleo Ketogenic Recipes For Fast Weight Loss – FREE (reg. $2.99)
Ketogenic Diet: How to Use Ketosis to Lose Weight, Increase Mental Focus, & Feel Truly Alive! + The Top 140 Recipes – FREE (reg. $2.99)
Keto: For Beginners: Start Your Ideal 7-day Keto Diet Plan to Lose Weight in 21 Days Now! – FREE (reg. $2.99)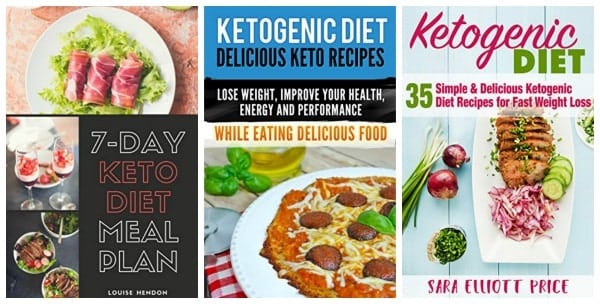 7-Day Ketogenic Diet Meal Plan: Delicious and Easy Keto Recipes To Burn Fat and Gain Energy – FREE (reg. $2.99)
Ketogenic Diet: Delicious Keto Recipes, Lose Weight, Improve Your Health, Energy and Performance While Eating Delicious Food – FREE (reg. $9.99)
Ketogenic Diet: 35 Simple & Delicious Ketogenic Diet Recipes for Fast Weight Loss – FREE (reg. $4.97)
Download the books for free from Amazon to your Kindle, iPad, iPhone, PC or other compatible device. You can download a FREE Kindle app for iOS, Android, Mac, and PC. Keep in mind that while these books are free right now, the price may change at any time.