If you have been considering signing up for Blue Apron meal delivery service, but have been on the fence, let us give you a little insight. You can first read our Beginner's Guide to Blue Apron Meal Delivery Service and then, if you're still wondering, you can check out these six reasons Blue Apron may be right for you.
6 Reasons Blue Apron May Be Right for You
1. You have an elevated taste in food.

Blue Apron is designed to fit all tastes and preferences. Children will enjoy many of the recipes too, so families benefit from the convenience of having meals brought to the door. Plus, you won't have to suffer through the same 5 recipes week after week!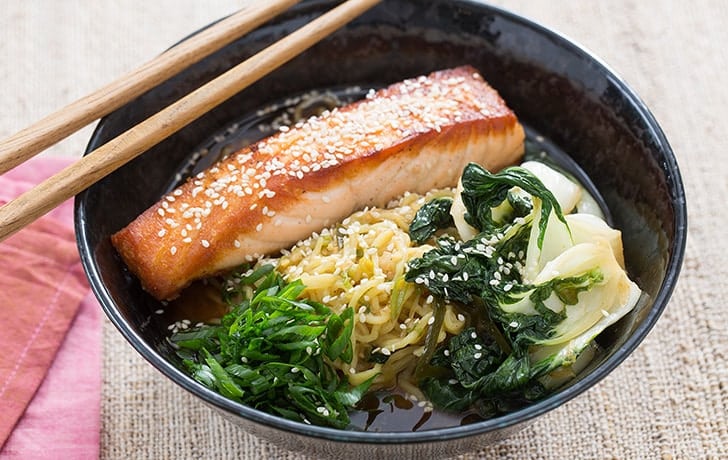 2. You like trying new foods, but don't have time to find recipes.
No longer do you have to browse Pinterest and hope to find something new your family hasn't already had 400 times. With Blue Apron, you have recipe cards for fresh meals right in your hands.
3. You hate grocery shopping.
Blue Apron reduces the time you need to spend in the supermarket. No more wading through aisles of food, standing in line when only two registers are open, then carrying it all home. Now, you can just open the front door and bring in the ingredients for innovative recipes!
Plus, there will be no more impulse buys at the grocery store. Most people do not stick to their shopping list 100% when they shop for groceries. This can mean overspending by $10-$20 on each trip.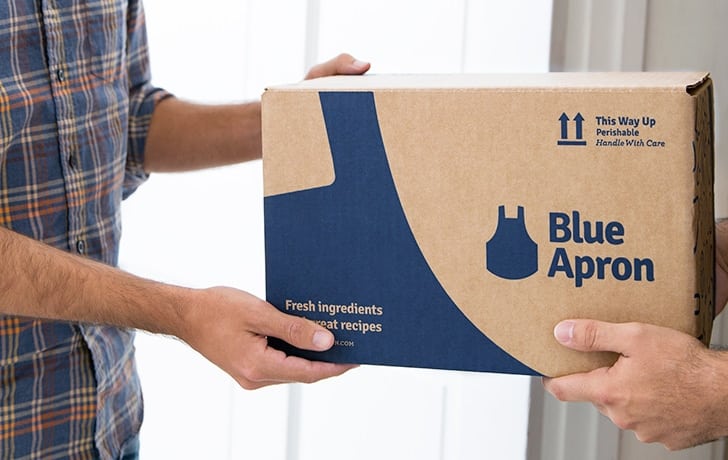 4. You want to cook healthier.
It doesn't matter how busy or crazy your life is. Looking at the nutrition information, you will know how many calories you are taking in with each Blue Apron meal. Plus, they are so quick and easy to make you won't have to settle for the drive-thru or grab something unhealthy and processed!
5. You are new to cooking.
Many people don't even want to step in front of the stove because they don't know how. With Blue Apron's helpful videos available on their site as well as the iOS App, you can learn new skills and become more proficient in the kitchen.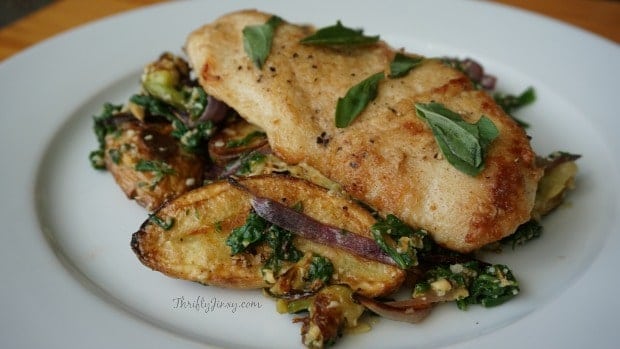 6. The foods are portioned just for your needs.
With the variety of plans, you can choose the right number of meals you or your family needs each week. The ingredients arrive in the exact portions you need for the recipes, which saves you time when you are preparing the meals.
For singles, this can be very extra beneficial, since most foods in the grocery stores aren't packaged for just one person. There is no waste when preparing meals from Blue Apron.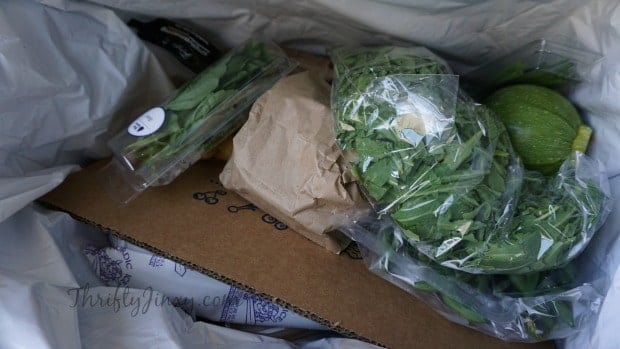 If you have been looking for a meal delivery service to try out, Blue Apron is a great place to start. They offer imaginative recipes and a convenient method of service that will make meal prep easier for you each week!
LIMITED TIME OFFER: Sign up via this special link for Thrifty Jinxy readers and get $30 off your first order!!