Before signing up for Blue Apron meal delivery service, here's everything you need to know about the program. Learn what's included, your options, how much it costs and is it worth the price.
Now that I've already shared about how much I love Hello Fresh (still my favorite), now it's time to move on and discuss Blue Apron!
When it comes to cooking, it's easy to fall into the rut of preparing the same recipes over and over again. We all have old stand-bys that are always the first things we think of to cook. It may be due to limited kitchen skills or limited time looking for new dishes to prepare. Maybe it's that you hate grocery shopping, so it's easy to run in and grab your go-to ingredients and get out.
Blue Apron can be a great solution to your meal planning needs. I recently gave it a try and want to share everything you may need to know about using Blue Apron.
Beginner's Guide: Blue Apron Meal Delivery Service
With Blue Apron's meal delivery services, the foods you need to prepare delicious meals for your family are brought to you. Delivered right to your doorstep! Even if you can't be home at the time of delivery, Blue Apron packs their boxes with ice packs so nothing spoils before you get it to the fridge. When my first box was delivered, I was gone for the afternoon (and it was hot!), but still found all of my ingredients cold and fresh inside the delivery box.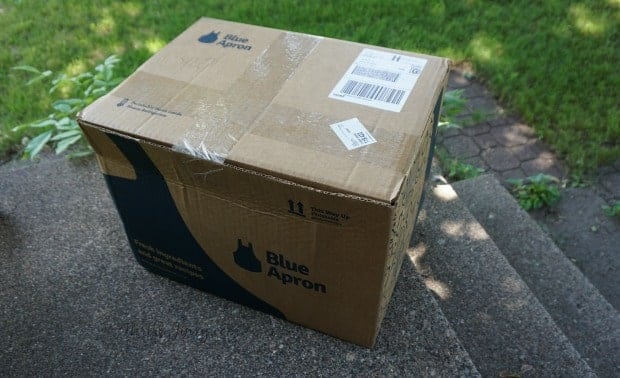 Inside a Blue Apron box, you will find everything you need to make the meals you have selected. Herbs and spices are included as well. All you need to do is prepare the ingredients following the recipe cards included in your box. No extra trips to the grocery store, or browsing Pinterest for hours looking for something to cook.
For those that need extra assistance in the kitchen, there are interactive videos available on Blue Apron's website. Beginning chefs or newlyweds may really benefit from these tutorials! Even intermediate cooks may find a new way to prepare food in the kitchen with this service.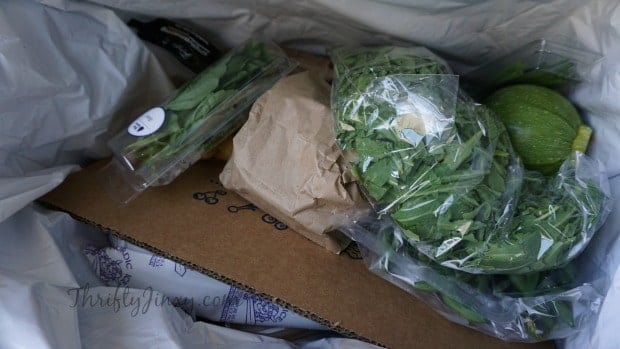 If food boredom is a problem for your family, Blue Apron offers a vast array of recipes. When you select the foods you like to eat, you will get new and appetizing recipes to try each week. They have so many; you'll never get the same one for a whole year!
Healthy eaters may find Blue Apron especially beneficial. The meals they offer range from 500 to 800 calories per serving. If you are using something like MyFitnessPal to track your calories, it's easy with this service. Plus, the ingredients delivered to you are always fresh and they only provide hormone and antibiotic-free meat.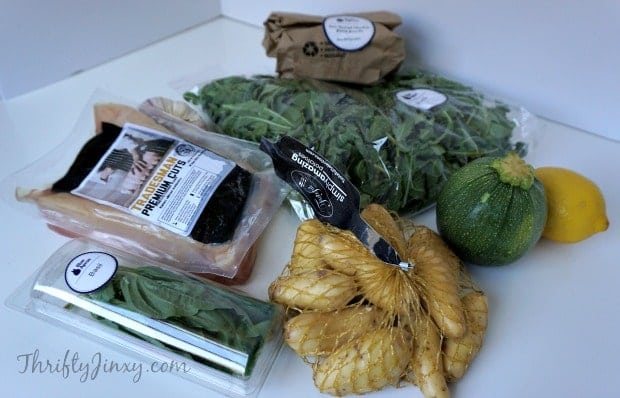 The very first meal I created with Blue Apron was Pan-Seared Chicken with Pesto-Dressed Zucchini & Fingerling Potatoes. There were quite a few steps to create the recipe and a LOT of ingredients that were needed, almost none of which I would normally have on hand. It was so helpful to have all the right ingredients and in appropriate amounts right there for me to turn into the delicious final product, which you see at the top of the page.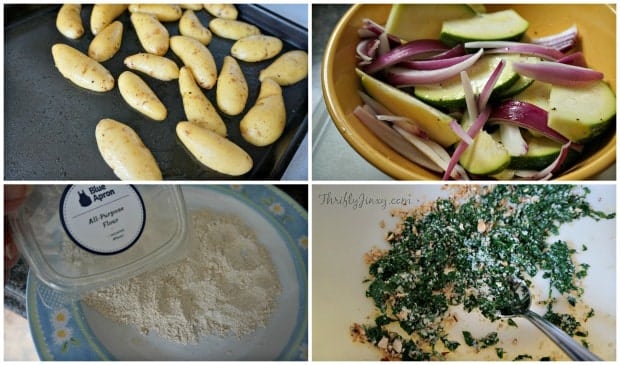 Signing Up for Blue Apron
To sign up for Blue Apron, visit their website and enter your email and a password. You can also sign in with your Facebook login information.
You will also have to select the plan that is best for you and your family. You have two options here. The 2-Person Plan brings one box to your door each week. The box will include three creative recipes based on the dietary preferences you indicate during sign up. The cost is $9.99 per serving, which is $59.94 per week.
The Family Plan works similarly, though you can choose two to four recipes for your delivery each week. Each recipe serves four, and the cost is $8.74 per serving.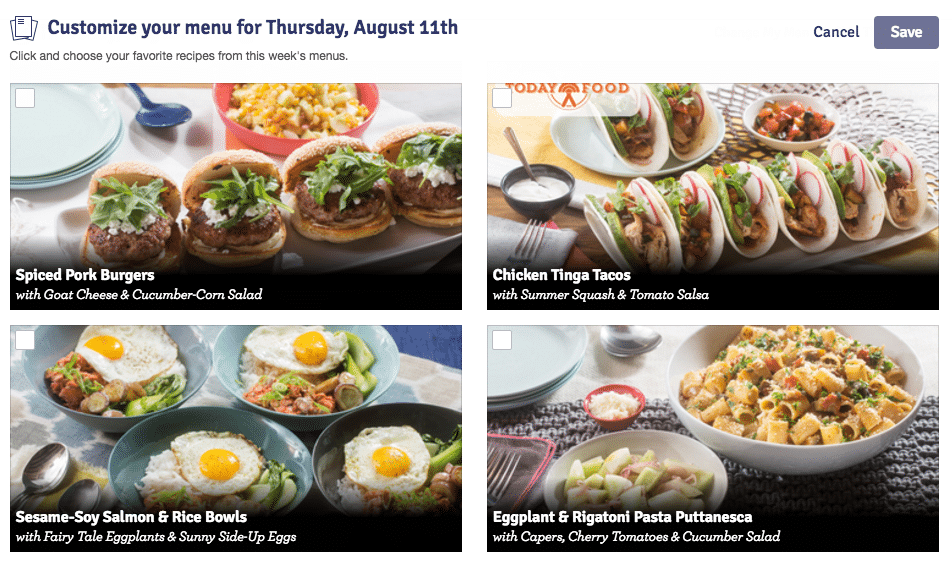 If you choose four recipes, your delivery will come in two separate boxes. You can choose to have these boxes delivered together, or space them out in the week so they only arrive when you are ready to prepare and serve them.
Don't forget the wine delivery! If you enjoy a nice glass of wine with your meals, you can add this extra service onto your Blue Apron membership. You will get 6 bottles a month at just $10 each.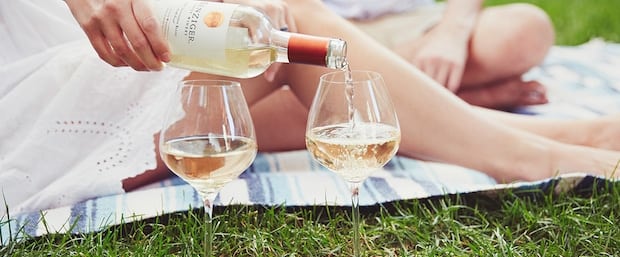 With Blue Apron, shipping is always free. There are no additional membership or administrative fees, and you can skip weeks or place your membership on hold at any time. I have been traveling a lot this summer and am able to just put those weeks on hold. But, when I get back from a trip, it's nice to have that Blue Apron box delivered shortly afterwards so we can get back to home cooked meals!