With these thrifty tips for paying less for movie tickets you can save big bucks on your next trip to the movies!
With winter in full swing, we are all looking for indoor activities to do. There are so many great movies that come out every year that we all want to see, but going to the movies can really add up and make your budget groan.
Between tickets and concessions, it's easy to spend a small fortune for your family! Luckily, we have a few tips for you to help you save big at the movie theater.
How to Save at the Movie Theater
Entertainment Book
One of the easiest ways to save money on movie tickets is with the Entertainment Book. The books are usually on sale for $20 or less and are packed with Buy 1 Get 1 Free coupons for lots of places in your local area including restaurants, stores, activities and MOVIE THEATERS!
Besides the coupons in the book, you also get access to their smartphone app. That means you can use coupons across the country and save on movies even when you're not in your own local area. It's a great deal!
Buy Tickets in Bulk
This is my favorite tip! Did you know that you can purchase tickets in bulk from your local theater? We purchase our tickets from Regal Cinemas and they have two different packages to choose from:
The Ultimate Movie Pack – Buy 25 or more and they are $29 each. In each pack there are two Premiere tickets and a $10 concessions gift card. The tickets come out to be $9.50 each with this package.
Premiere Movie Tickets – You must buy at least 50 tickets for $9 each.
For my family, we purchase a pack of the Premiere Movie Tickets. For 50 movie tickets it costs $450, which I know is a lot upfront. But they are so nice to have on hand – think date nights, gifts, donations to the school for silent auctions, or even use them for a child's birthday party. Tickets never expire and are good on any movie. (Each package has its own regulations, so be sure to check before purchasing.)
If the upfront cost is too much or if you don't think you can use that many tickets, go in with a friend. One thing to think about is when you usually go to the theater and who you take with you. If you regularly purchase tickets for adults and prefer evening shows, this is a great way to save 20% or more on your tickets! However, children's tickets in our location are always less than this, so while it's nice to have the tickets prepaid, for children's tickets it isn't a savings.
Another place to purchase bulk tickets your local warehouse stores. BJ's, Costco, and Sam's Club often have bulk tickets available for purchase.

Discount Movie Tickets
Various theater chains often order discount tickets through various deal sites like Groupon and Goldstar. For example, you can get AMC Yellow Tickets for only $9 via Goldstar right now. ForGroupon, just enter the word "movies" in the search box to find deals near you.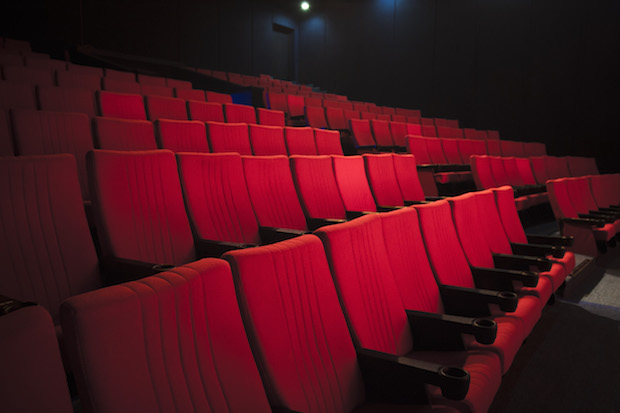 Use the Ibotta App
This app is free to download. You may have heard that it helps you to earn cash back on your groceries, but did you know that it can also earn you cash back at restaurants and movie theaters? It's a great resource to help you save on dinner and a movie.
Just take a photo of your receipt or movie stub with your phone and the cash will be deposited into your Ibotta account. You can cash out your Ibotta account as gift cards or to your PayPal or Venmo account.
Use Your Memberships
Many movie theaters offer discounts to several groups. Here are a few that you should check to see if you qualify for:
AAA – Check the AAA website to see if they are offering discounts. Sometimes you can purchase discounted tickets or even save on concessions!
Students – Student IDs can come in handy. Call your local theater or check online to see if there are certain times that students can get a discount on tickets.
Seniors – Many theaters offer a Senior Day each week or a Senior Movie Time. Again, call your local theater or check online for more information as to if and when they offer senior discounts.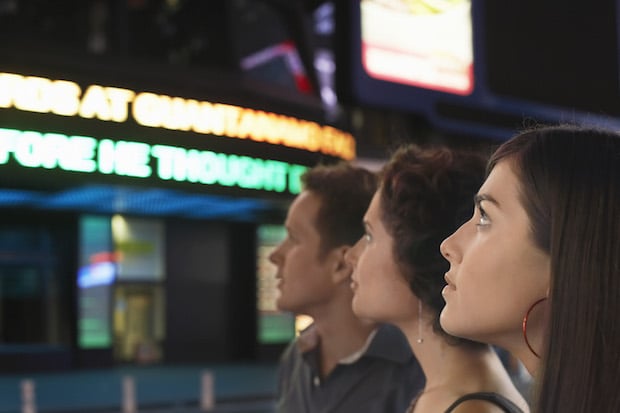 Join Recyclebank
This is a free online program that allows you to earn points for a wide variety of rewards, and free movie tickets just might be one of them! I spend five to ten minutes a month earning points, or you can let your kids earn them for your account. Earn points by learning about going green and playing little games, taking quizzes or pledging to do things like turn off your lights. It's a super easy rewards program!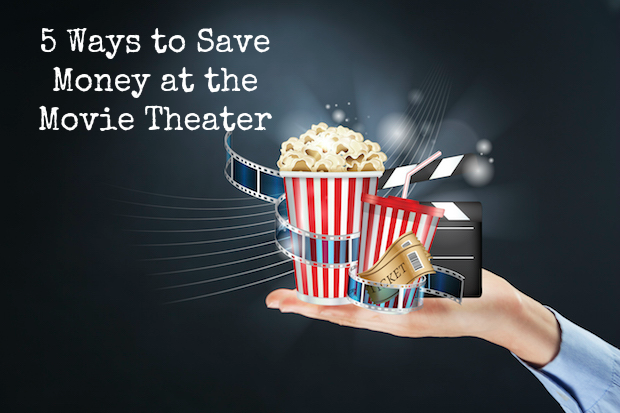 Check Your Local Theater
Check your local theater's website or social media pages for savings information. A quick look can help you save big! Some movies might be offering buy one get one free movie tickets, or maybe there is a day when concessions are discounted. Usually there are deals on Mondays and Tuesdays; for example, we have $2 popcorn on Tuesdays, which makes for a fun weeknight treat.
Your theater probably also has a rewards program that can allow you to earn points and rewards on your visits.
What other tips do you have for saving money at the movie theater? I'd love to hear!