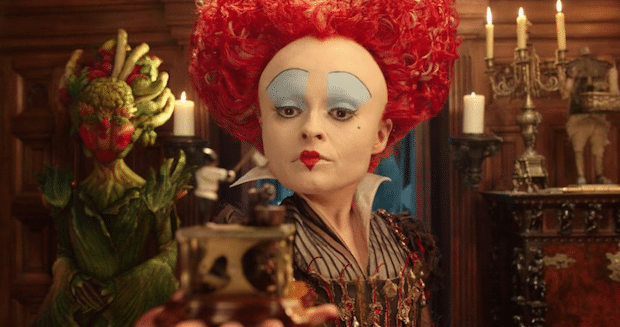 Disney's Alice Through the Looking Glass is now in theaters! Whether or not you were a fan of Disney's Alice in Wonderland, Alice Through the Looking Glass will make you a fan! I personally am not the type of person who likes to watch the same movies over and over again, but I saw Through the Looking Glass two nights in a row and loved it both times – which is saying a lot!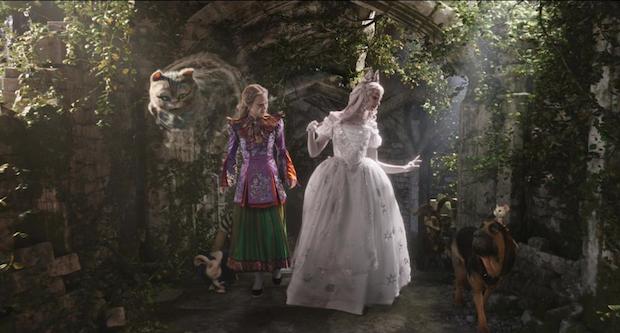 Why did Through the Looking Glass make me a fan? Lots of reasons! It's a bright, bold and colorful film with exciting action, humor and strong character relationships. The costumes by Colleen Atwood are amazing, as are the actors themselves. I love the addition of Sacha Baron Cohen to the cast. His unique style adds a whole other level of humor to film.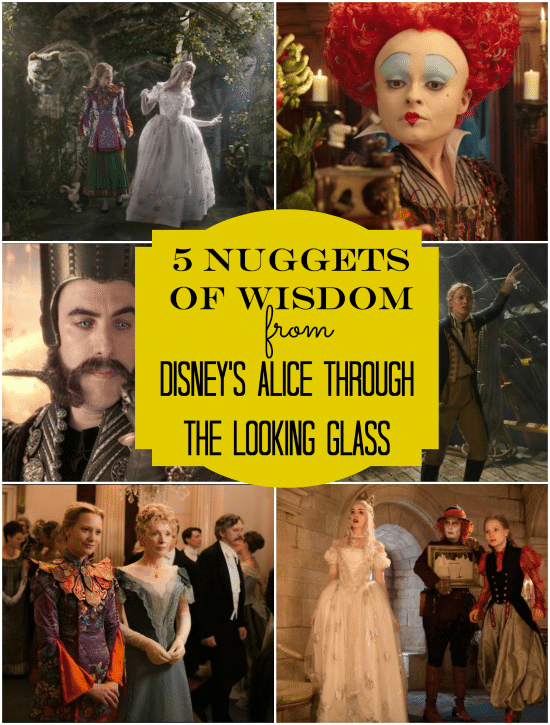 But, what I think I loved most was the Girl Power vibe of Alice Through the Looking Glass and the many strong messages and life lessons the movie has to offer. Here are just a few of the nuggets of wisdom offered up by the story of Disney's Alice Through the Looking Glass and its characters:

5 Nuggets of Wisdom from Disney's Alice Through the Looking Glass

You can do more than is expected of you.
In my interview of Mia Wasikowska in the role of Alice, Mia noted that despite the low expectations of Alice as a woman in society, she manages to hold on to her sense of being worth more than what people want of her. Just because others don't expect you to do great things doesn't mean that you can't!
We can't change the past, but we can learn from it.
In Through the Looking Glass, Alice travels back in time on a mission to change the course of events that led up to the death of The Hatter's family. Along her journey she learns that while she may not be able to change what has already happened, she can learn from it. We can all review history, both our own and that of society in general, to see what we did right, where we went wrong and take those insights to change our own futures.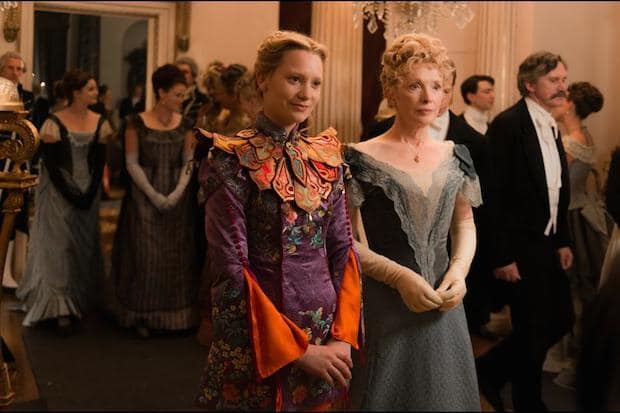 Appearances aren't necessarily important – or accurate.
Alice Kingsleigh feels in no way compelled to conform to what London society expects of her, and we already addressed expectations in Nugget #1! This is apparent even in the way she dresses. When Alice attends a formal event in a beautiful, colorful Chinese garment society is shocked, but Alice appears to not even notice their reaction and continues on confidently.
The theme of appearances also runs through the relationships in the movie. Think the Red Queen is inherently bad and the White Queen is inherently good? After watching Through the Looking Glass you might see that relationship is a bit more nuanced.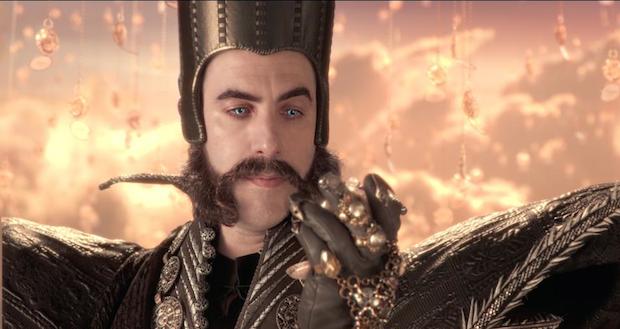 "Everyone parts with everything eventually."
This nugget is a quote from Time. It is short, sweet and very true. While our possessions may seem important to us now, they are just objects and when our clock stops ticking those objects are of no use to us. What is important is the people in our lives and our relationships with them.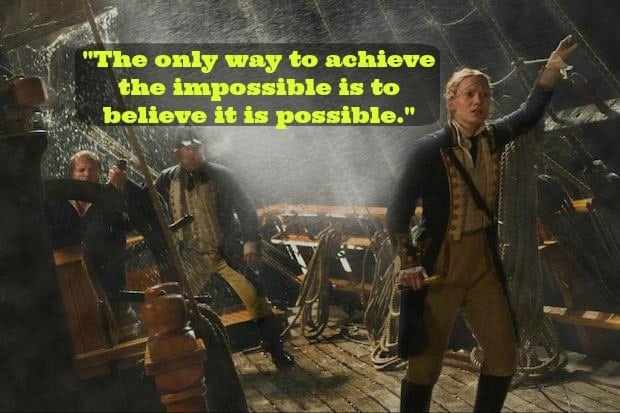 "The only way to achieve the impossible is to believe it is possible."
I think this one is going to be my new motto! When something seems impossible to accomplish I am going to change my mindset and work to figure out how to MAKE it possible.
Disney's Alice Through the Looking Glass is in theaters now! Be sure to see it and, when you do, come back and let me know what nuggets of wisdom YOU took away from it!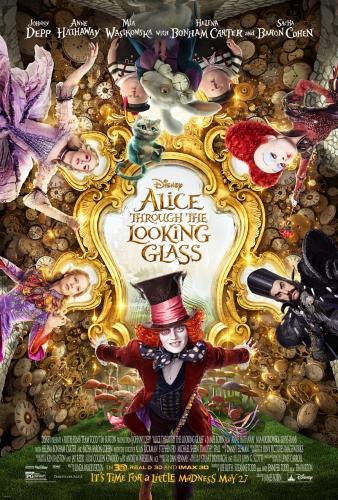 Like ALICE THROUGH THE LOOKING GLASS on Facebook
Follow ALICE THROUGH THE LOOKING GLASS on Instagram
Follow Walt Disney Studios on Twitter
Visit the official ALICE THROUGH THE LOOKING GLASS Site
ALICE THROUGH THE LOOKING GLASS is in theaters everywhere now!