The Barbie Dream House is a classic! Find a great deal on a 3-story Barbie dream house.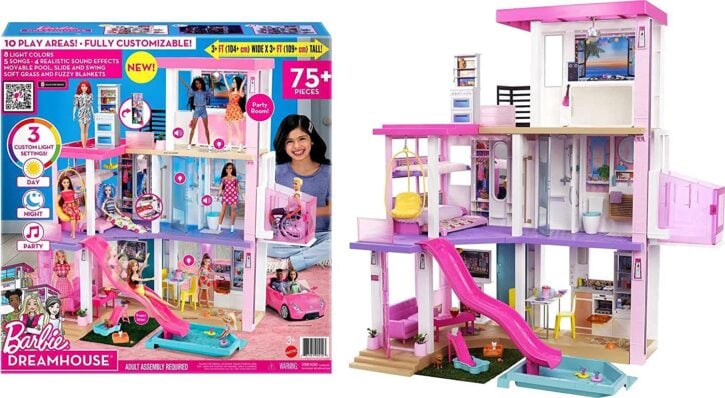 Amazon has a great price on this best-selling 3-Story Barbie Dream House! This house has lots of incredible features, including an elevator!
This would be an amazing big-ticket item to purchase for a Christmas gift for the Barbie lover in your life.
The Barbie Dream House has been a favorite for decades. I remember when my little sister begged for one for Christmas and actually got it from Santa. I was almost as excited as she was because I got to put the whole thing together before she started playing with it. THAT was fun for me!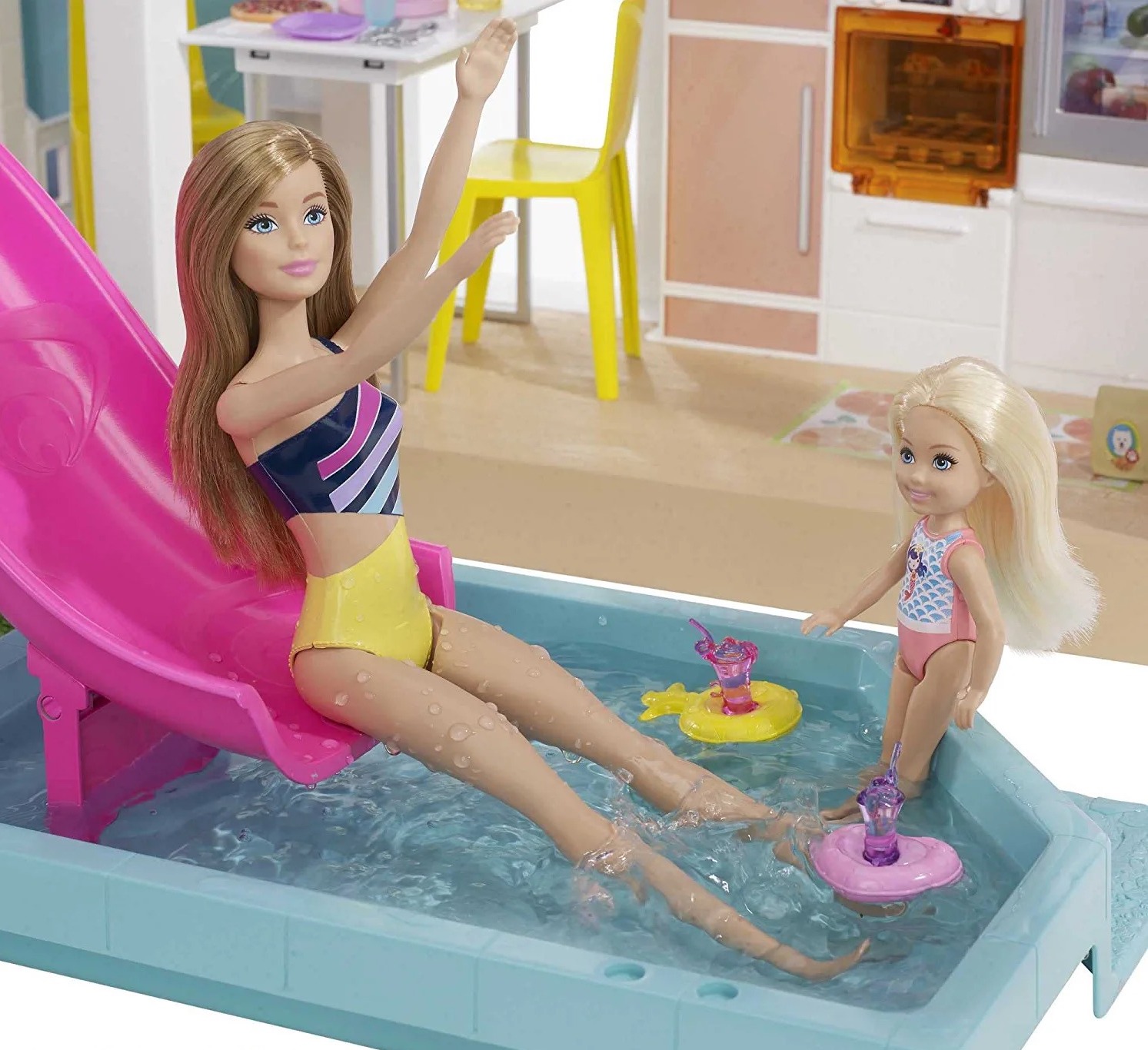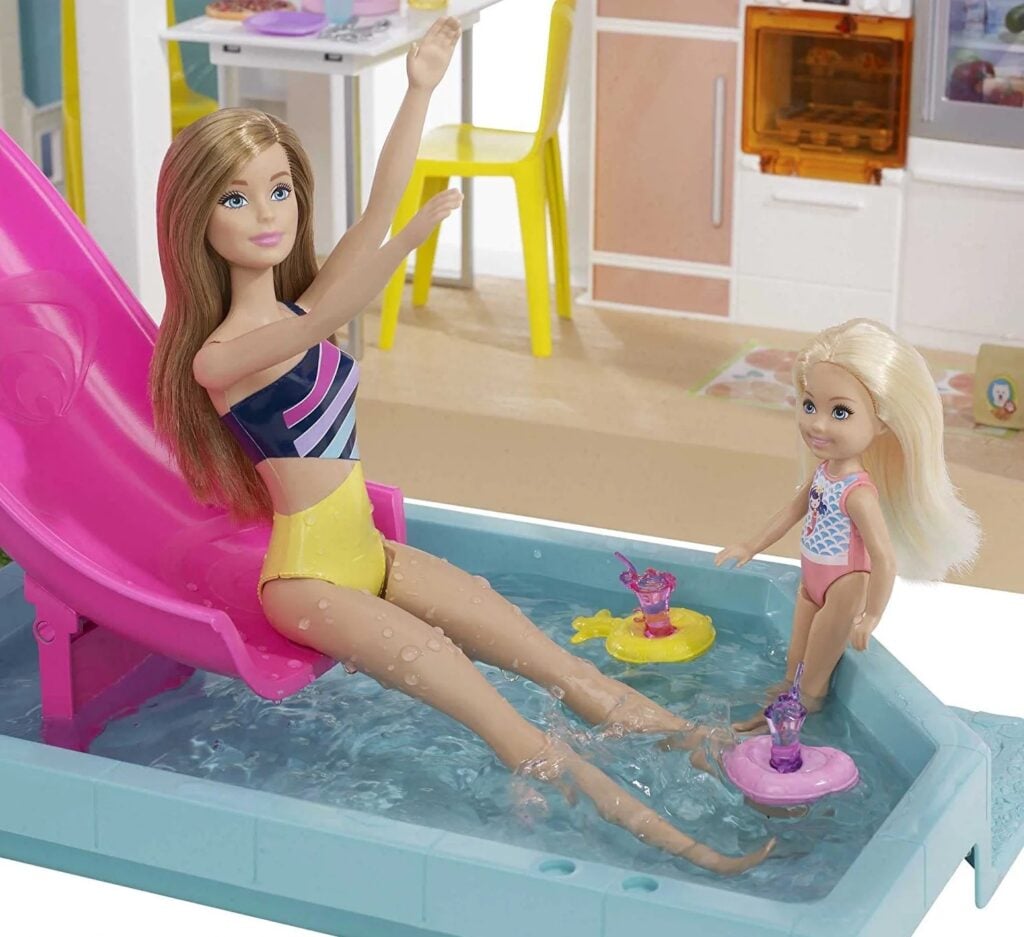 Head over here to grab this deal and here are a few additional details:
Measuring 43 inches tall and 41 inches wide, the fully furnished Barbie DreamHouse inspires endless imagination with 10 indoor and outdoor play areas, customizable features and 75 Plus storytelling pieces
Dreamy features include a working elevator, party room with a DJ booth, second-story slide with a pool, balcony with a repositionable hammock swing and a puppy play area with its own pool and slide.
Customizations let kids design their own dream home -the grass area and pool can be placed in multiple configurations on the first and third floors, and the slide fits in 4 unique locations
Set the scene for any story with realistic sound effects, 2 soundscapes, 3 songs, 8 light color options, and 4 light settings including day mode, night mode, party mode and mood lighting.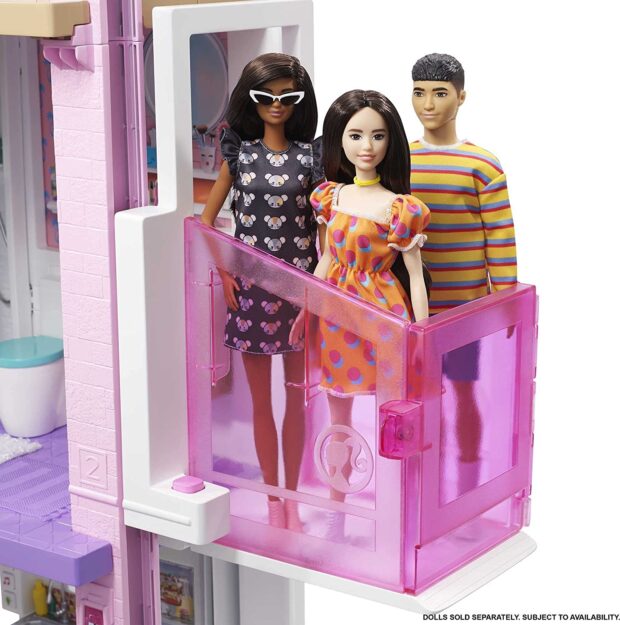 A third-floor balcony and rooftop deck inspire outdoor living -bring everyone upstairs in the working elevator that can lift and lower 4 dolls or a Barbie doll in a wheelchair
Discover wow moments on every floor with transforming pieces, like a bunk bed that folds down from the wall, a BBQ grill that reverses to reveal a dessert buffet and an entertainment center that doubles as a pet area.
Bring detail to playtime with 75 plus storytelling pieces featuring realistic touches and textures, like plush blankets, modern décor and grass that's soft to the touch
Kids ages 3 years old and up can move right into the Barbie DreamHouse and discover playtime possibilities in every room. With customizable options and so many play areas, they'll never run out of stories to tell
Get your 3-Story Barbie Dream House with Elevator HERE!