#SeasonedGreetings #CollectiveBias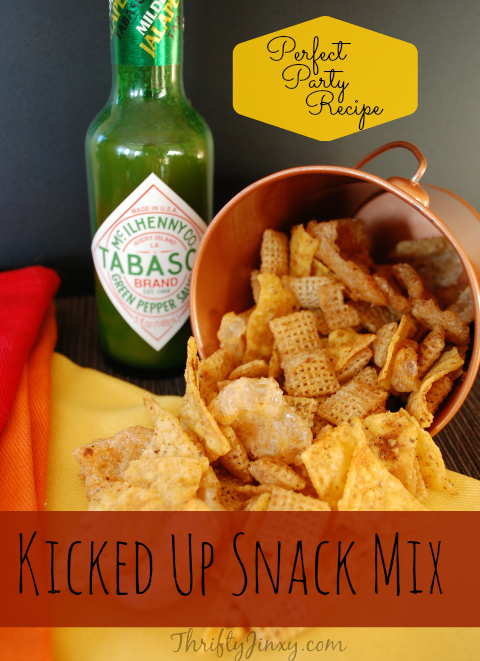 Some of the best recipes, including holiday party recipes, are inspired by memories. One of the many memorable trips I took with my family when I was young was to Avery Island, Louisiana, the home of Tabasco. We were in Louisiana to visit the New Orleans World Fair and my Mom said that since we were in the state of Louisiana we MUST visit the McIlhenny Company. I'm so glad she did because it was super fascinating to see what an in-depth process it is to make the sauce we all know and love. I vow to get back there again as an adult.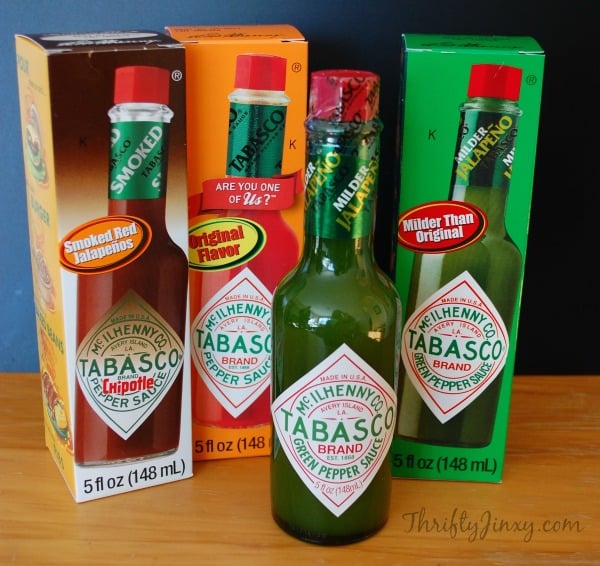 My mom, the Tabasco lover, is also the Queen of the Snack Mix. Everyone loves her creative snack mixes so much that each year at Christmas she has a list of people that she has to make it for – otherwise the holidays just aren't the same! So, when I decided to make this Kicked Up Snack Mix, I of course turned to Mom to help me iron out the details of the recipe.
One thing I did know, was that I wanted to use Tabasco Green Jalapeño sauce to give it some flavor. I have quickly become a fan of this sauce because while many hot sauces just make the food taste HOT and don't give it much flavor (actually they can cover up the flavor), the Tabasco Green Jalapeño sauce has a more subtle, versatile flavor that actually amps up the flavor of the food. And it doesn't leave your mouth burning either! I found my Tabasco Green Jalapeño sauce in a surprising place at Walmart – with the BBQ sauce.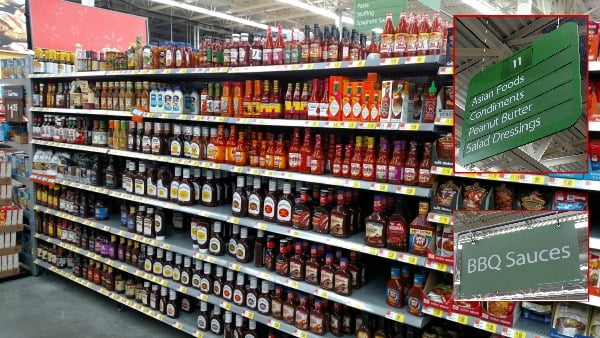 Sooooo… to make my mix, I chose some crispy ingredients with a South-of-the-Border flair – like corn chips and chicharrones (crispy pork skins). Keep reading to see what we came up with: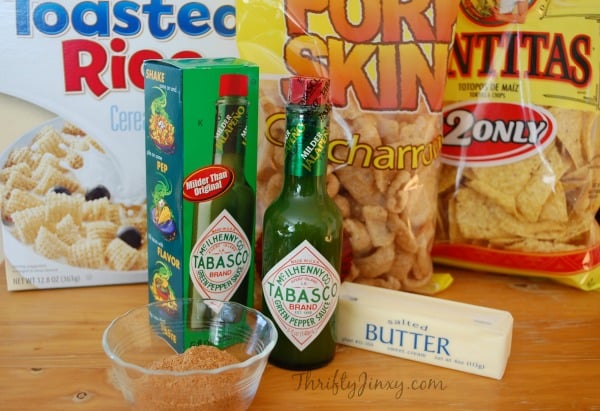 Kicked Up Snack Mix Recipe

Ingredients:
3 Cups Toasted Rice Cereal
3 Cups Chicharrones, broken in bite size pieces
3 Cups Tortilla Chips, broken in bite size pieces
1/2 cup butter
2 Tbsp Tabasco Green Jalapeño Sauce
1 Packet Taco Seasoning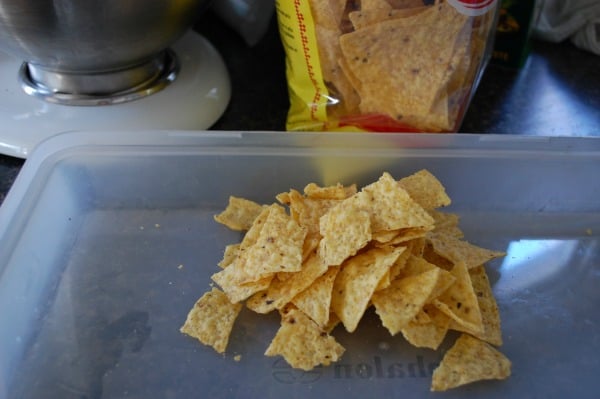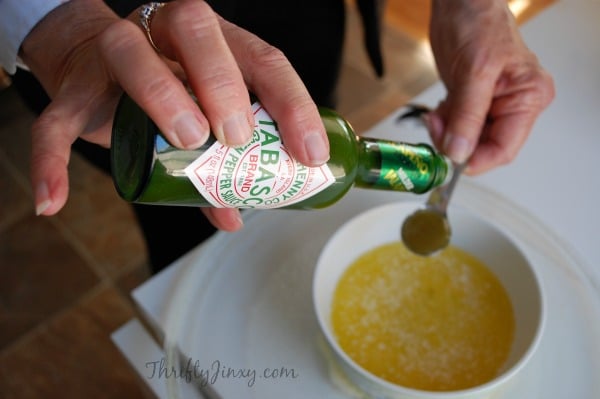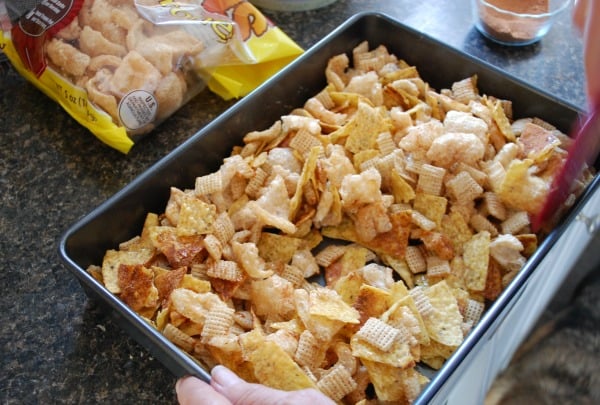 Directions:
Heat oven to 275 degrees.
Break tortilla chips and chicharrones into bite-size pieces. Place in a 9×14 pan along with Toasted Rice Cereal.
Melt butter in a microwave safe bowl.
Add Tabasco Green Jalapeño sauce to butter and stir.
Pour butter/Tabasco mixture over dry mixture and stir.
Sprinkle taco seasoning over all and stir well.
Bake for 15 minutes. Remove for oven and stir. Repeat twice. (For three 15 minute intervals total.)
Let cool and then serve.