Boiled eggs are more enjoyable when you know the easy way to peel hard boiled eggs! Use this simple tip to make breafast simple!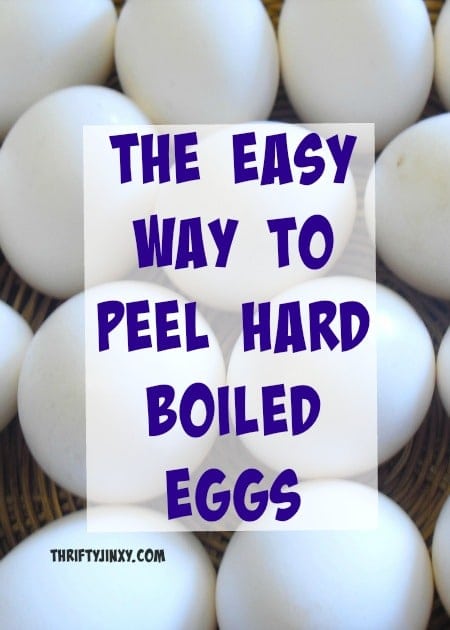 Hard boiling eggs is a very easy to way to prepare them, but knowing an easy way to peel hard boiled eggs is necessary in order to actually enjoy them and not get frustrated in the process!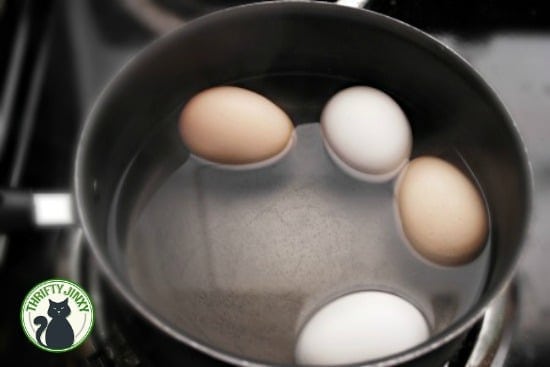 To make hard-cooked egg shells peel off easily without leaving chips or gouges, use this trick. Before cooking, prick a tiny air hole in the wider end of each egg with a tack or push pin.
Bring water to a boil. Add eggs to boiling water and boil for 11 minutes.
After boiling, remove the eggs from the hot water using a slotted spoon and plunge them into icy cold water. Once they are chilled, the shells should peel right off!
More Tips for Peeling Hard Boiled Eggs:
Eggs will actually peel more easily if they are a bit older. The closer your eggs get to their "expiration date" the easier they will be to peel.
Even if you don't use the trick of making a whole, this method of putting the eggs into already boiling water and then transferring directly to an ice bath should make them peel easily on their own.