Like millions of other kids, I grew up with Mister Rogers. I remember sitting cross-legged on the floor in our living room looking up at the small screen (our TV was tiny compared to today's standards) and being totally engrossed in what Mister Rogers had to say and the stories he brought to life with his puppets.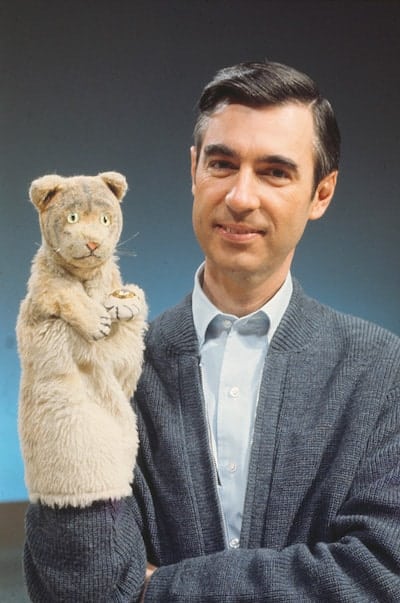 Mister Rogers always gave me a feeling of calm and happiness and made me feel good about the world. Thanks to Mr. Rogers I didn't even mind going to the dentist. My dentist, Dr. Meyer, had dark hair like Mister Rogers and a gentle voice like Mister Rogers. When I had to have a cavity filled, the drill didn't sound as scary when Dr. Meyer said "here comes the fire engine!" (I'm sure the laughing gas helped too.)
Even when I went on to college I watched Mister Rogers' Neighborhood on TV. That first year away from home and dealing with a new life was kind of scary, but Mr. Rogers reminded me of home and made me feel better.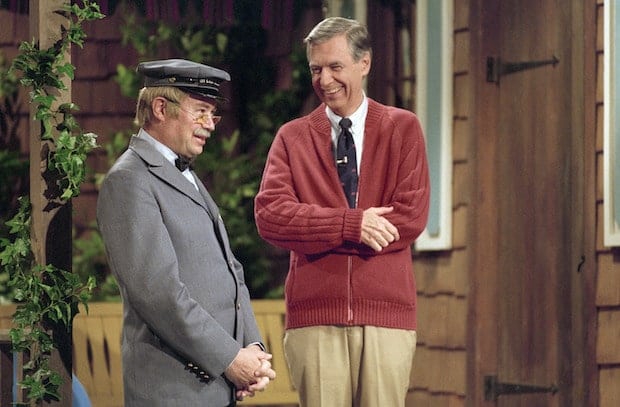 As an adult, I'm able to look back and see what a truly remarkable person Fred Rogers was and how groundbreaking Mister Rogers' Neighborhood was as a television show. I do have to admit that when he passed away, I cried like a baby. We need more people like Fred Rogers in the world!
That lifetime of good experiences with Mister Rogers makes me super excited for the release of "Won't You Be My Neighbor" coming to select theaters on June 8th 2018. I'm hoping it makes people remember what an amazing individual Fred Rogers was and inspires many to follow his example.
The official trailer for the movie was just released today:
About the Movie:
From Academy Award®-winning filmmaker Morgan Neville (20 Feet from Stardom), Won't You Be My Neighbor? takes an intimate look at America's favorite neighbor: Mister Fred Rogers. A portrait of a man whom we all think we know, this emotional and moving film takes us beyond the zip-up cardigans and the land of make-believe, and into the heart of a creative genius who inspired generations of children with compassion and limitless imagination.