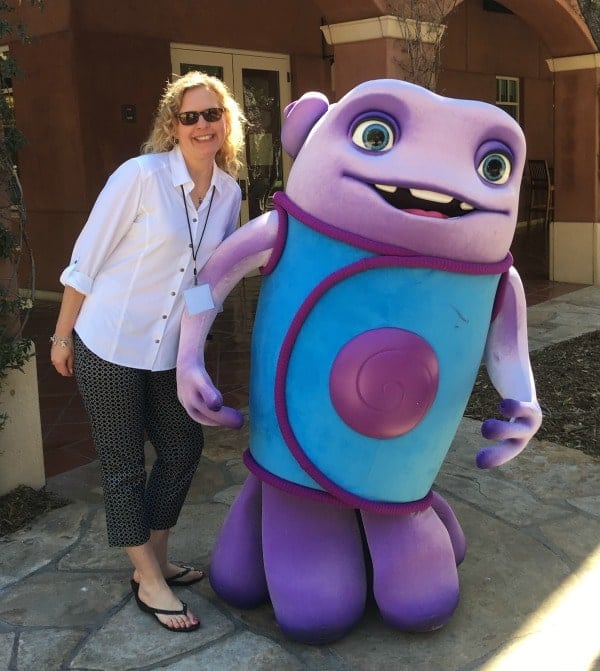 DreamWorks HOME: ADVENTURES WITH TIP & OH will premiere exclusively on Netflix this Friday! Fans of the movie HOME and new fans alike will be loving this all-new animated series sharing the new adventures of the alien Oh and his human friend Tip continuing from where the movie left off.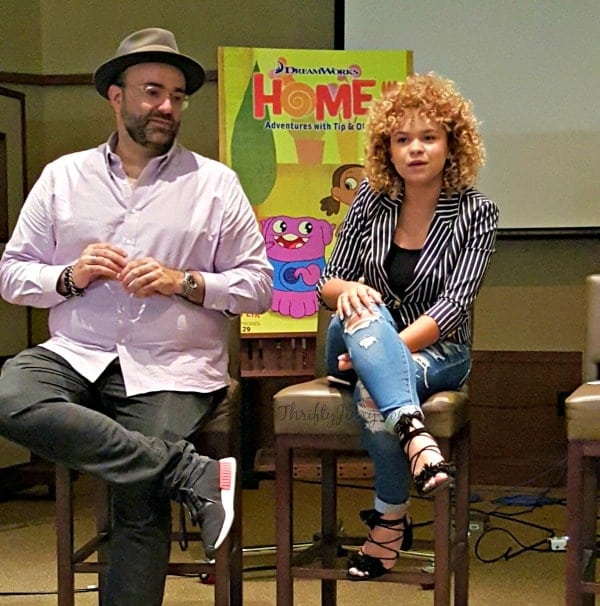 This spring I visited DreamWorks Animation Studios to meet with the cast and creators of HOME: ADVENTURES WITH TIP & OH and see what the new series is all about. The new series is a tale of friendship between Tip and Oh in the true genre of a buddy comedy. Talking with the super-talented and very adorable Rachel Crow, who plays Tip, you can see where the character gets her heart.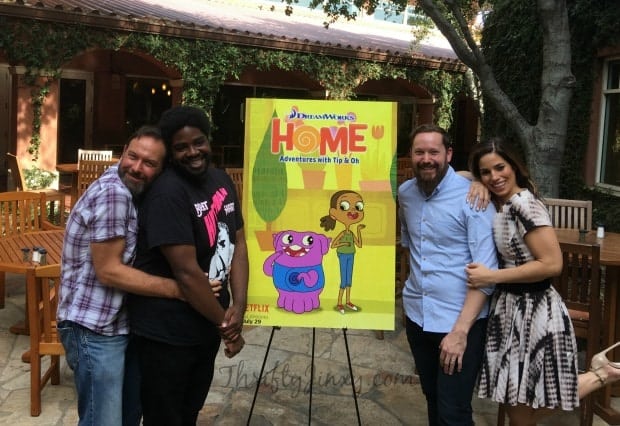 We also had a chance to do some round-table interviews with creators Ryan Crego and Todd Garfield, as well as cast members Ana Ortiz and Ron Funches. I have LOVED Ana Ortiz in Ugly Betty and Devious Maids, so I was thrilled to have a chance to meet her. She seemed thrilled about her role as Tip's mom, which is her first animated role. And I have to say that Ron Funches is an ABSOLUTE DELIGHT. He is hilariously funny (and sweet) and his character Sharzod (the pink social media queen below) is definitely the highlight of the series for me.
After screening the first two episodes of HOME: ADVENTURES WITH TIP & OH, I immediately knew this is a series 8-year-old little R and I can enjoy together. When it comes to animated series we usually do NOT share the same favorites. But HOME: ADVENTURES WITH TIP & OH has enough zaniness to satisfy him and enough smart, witty jokes to satisfy me – – all wrapped up in stories that mean something.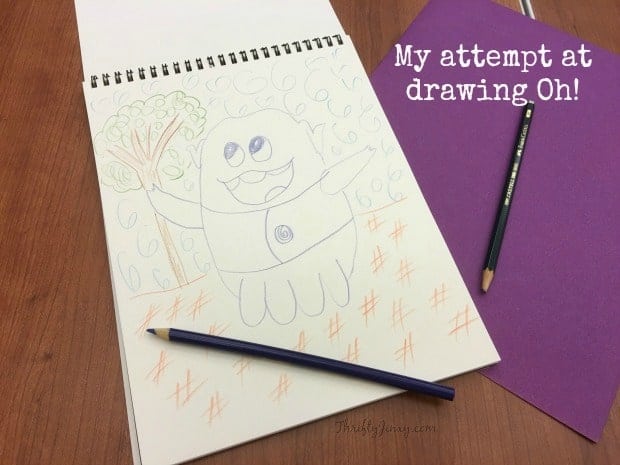 More about the series:
What happens after a misfit alien named Oh conquers Earth, befriends an adventurous teen girl named Tip and together they save the day? Oh moves in with Tip and her human family and finally discovers the true meaning of home. The galaxy's dynamic duo are back in DreamWorks Animation's HOME: ADVENTURES WITH TIP & OH, an all-new Netflix Original Series jam-packed with outrageous laughs, tons of heart and contemporary urban pop music performed by teen singing sensation Rachel Crow (Rio 2, X Factor). Life on earth will never be the same!
Picking up where the hit 2015 animated film left off and building upon their enduring friendship, this coming-of-age buddy comedy follows fearless Tip and overenthusiastic Oh, as they navigate the crazily combined human and alien culture they live in, finding adventure everywhere they go. The series will also include tons of memorable and toe-tapping original music that highlight Rachel Crow's extraordinary vocal talents.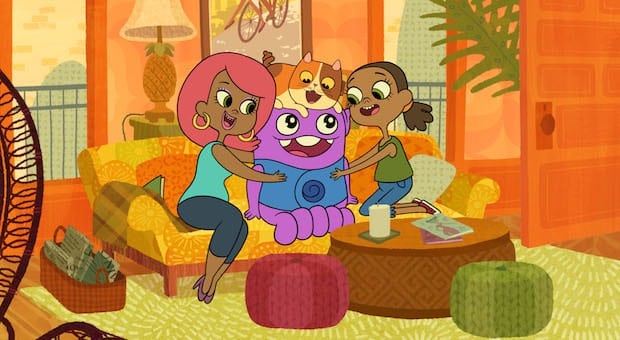 The voice cast is led by the multi-talented Rachel Crow as Tip and Mark Whitten (Rolling High) as the voice of Oh, along with Ana Ortiz (Devious Maids, Ugly Betty, Ron Funches (Get Hard, Undateable), and Matt Jones (Breaking Bad, Mom). Throughout the series' first season, recurring and guest-starring voices will feature comedy dynamos Cheri Oteri (Saturday Night Live, Liar Liar), Abby Elliot (Saturday Night Live), Jon Heder (Napoleon Dynamite, Blades of Glory), and Wayne Knight (Jurassic Park, Seinfeld). Developed by Ryan Crego (Sanjay and Craig, Shrek Forever After) and Thurop Van Orman (The Marvelous Misadventures of Flapjack), the series is executive produced by Ryan Crego.

The first season will be available exclusively to Netflix members in the U.S., Canada, Latin America, UK, Australia, New Zealand, Ireland, the Nordics, Benelux and France beginning July 29.