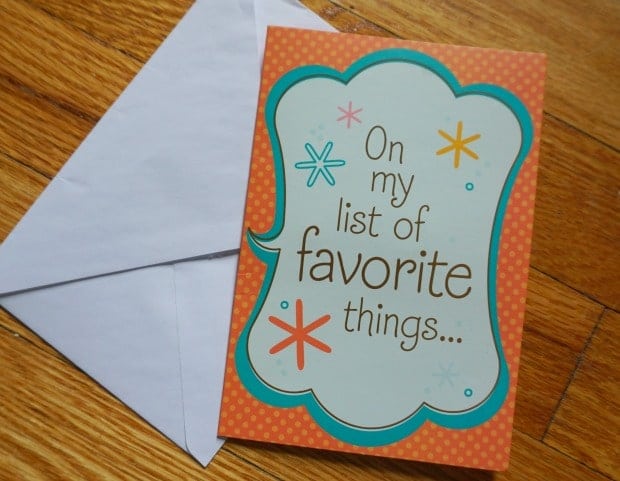 Yesterday was my husband's birthday. We love silly cards that have pop-ups or play music, so I gave him a card that sings a song to a very lounge-singer-sounding tune. The lyrics are "Silk pajamas, a cat on your lap, perfect bananas – you're even more better than that!" Even though it sounded cheesy, I found the card appropriate because those really ARE awesome things – especially the cat on your lap!
There are few things more cozy or comforting than having one of my cats curl up in my lap. It feels a bit luxurious to lay on the couch streaming Netflix and ignoring any responsibilities except for ensuring that the cat I'm holding stays comfortable. Since my cats are always adding to my feelings of luxury, I like to scout out new things that will delight them too, including new foods.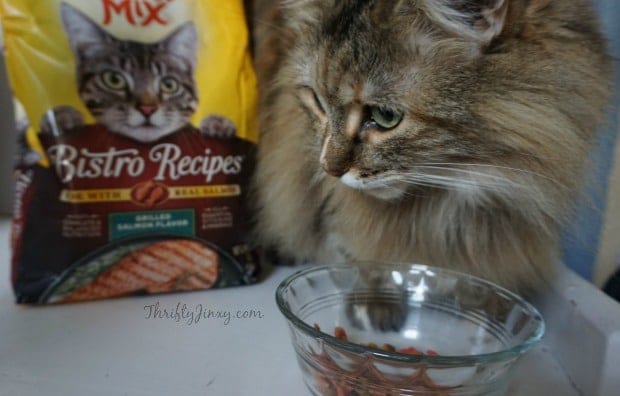 This week I headed to Walmart to pick up new Meow Mix Bistro. It's a new line of bistro-inspired dry cat food, carefully prepared with real chicken or real salmon in each bite to create a fresh-tasting meal to wow our kitties.
Looking for some fun ideas to get a little goofy with your cats and create a "fine dining" experience for them? Try a few of these fun ideas: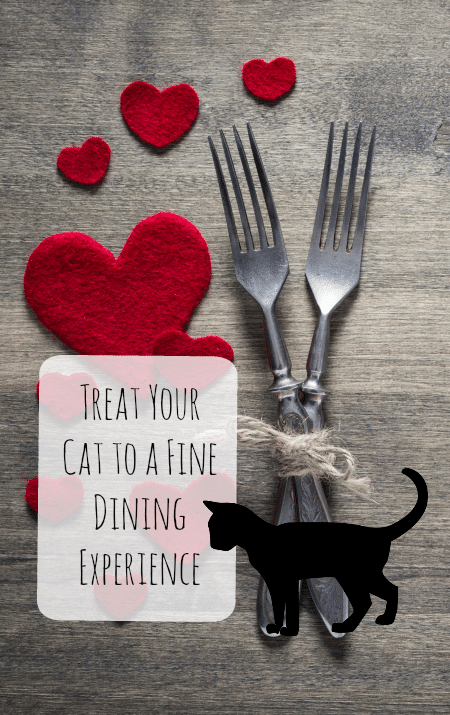 Treat Your Cat to a Fine Dining Experience
Set the Table:
Let your cats take a seat at your table, or their own mini table, set with their own personal placemat (which also catches spills) and a china bowl.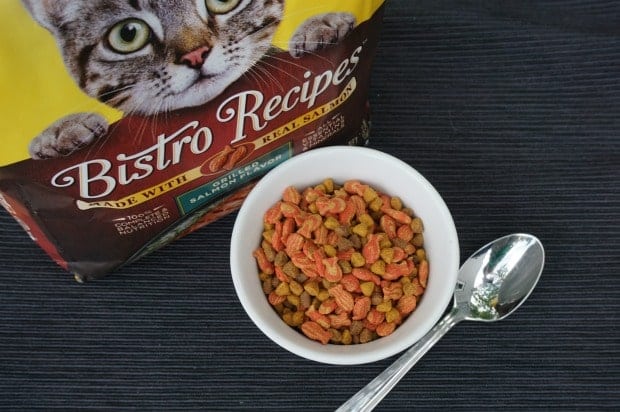 Dress the Part:
While not all cats appreciate wearing accessories, if your cat doesn't mind, give him or her a hat, collar or even a dressy shirt. It makes for fun photo-ops! To try new Meow Mix Bistro, I thought Sammy should dress for the occasion. The better taste of this new food is inspired by swanky bistro recipes and I do think that Sammy looks pretty darn swanky!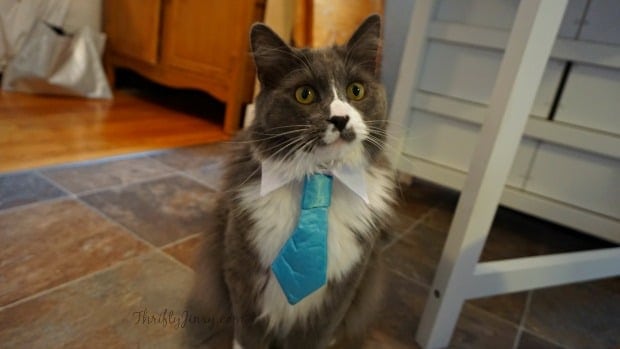 Share in the Meal:
Dining for one is rarely as fun as a shared meal. Grab your own lunch or dinner and eat next to your cat to give them a little company.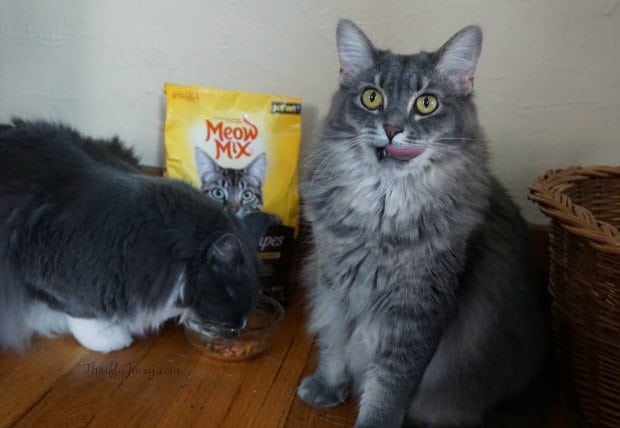 Of course, the key to any great meal is the food itself! That's where Meow Mix Bistro, available at Walmart, with real chicken or salmon comes in. Besides the great taste offered by Meow Mix Bistro, which is carefully crafted in the USA, it also offers 100% complete and balanced nutrition with all essential vitamins and minerals.
The product can be found at your local Walmart and will also be available on Walmart.com soon. For now, you can find out more about Meow Mix Bistro Recipes here.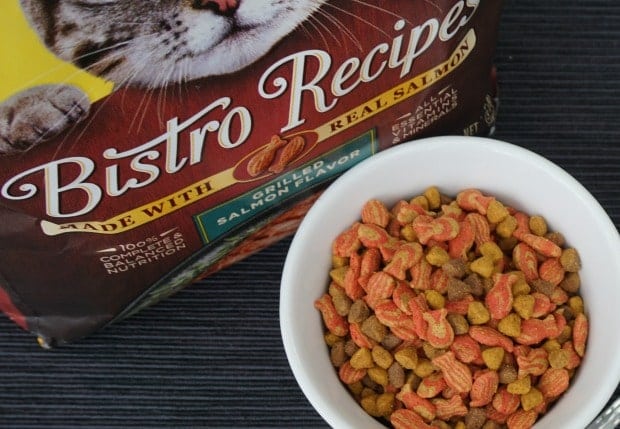 This is a sponsored conversation written by me on behalf of The J.M. Smucker Company. The opinions and text are all mine.