It's possible to eat healthy and organic foods on a budget. These simple tips will help you pay less for better food and save.
It's that time of year when many of us make New Years Resolutions and, unfortunately, some of those resolutions sometimes conflict. For example "Eat Healthier" and "Save Money" are two VERY common resolutions. However, it often seems to cost more to eat healthy than it does to eat junk.
To help out, I am re-posting an article from earlier in the year that I wrote about organic food for less. Keep in mind that these tips are good for other "healthy" foods as well, and not just organic.
Healthy and Organic Eating on a Budget
Eating organic is great for your health and for the environment, but it's not always so great for your wallet. But, with these tips, you can eat organic foods without breaking the bank.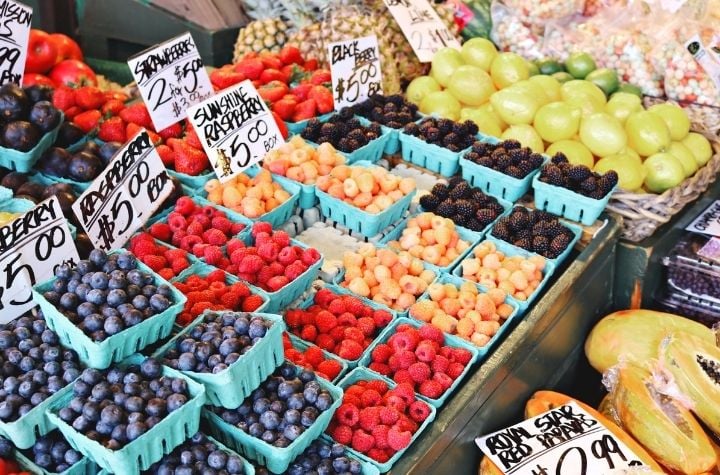 Shop at Local Farmers Markets
Unfortunately, this is only possible in certain seasons for most people, but the savings at a market can be great. The food you find is usually much fresher than in the store and therefore will keep longer in your refrigerator, so stock up!
HINT: Stop by the market again just before closing. The selection will be smaller, but vendors hate to truck merchandise back home with them, so they may slash prices. To find markets in your area, check this list of Farmers Markets from the USDA.
Grow Your Own
If you have outdoor space, even a small garden can provide you with a lot of fresh produce in the warmer months. Even if you only have a balcony or patio, you can plant some basics in containers (tomatoes, peppers, cucumbers, herbs) and have fresh produce at your fingertips. Just remember to water them!