Southwest Turkey Wrap Recipe
We all know that packing our own (or spouse's) lunch for work each day or kids' lunches for school is a great way to save a LOT of money over the course of the year vs. buying a lunch every day. But, after a while the same 'ol peanut butter and jelly or ham and cheese sandwiches can get pretty boring.
We're trying to find some fun new additions to the lunch box routine before back-to-school rolls around. (It will be here before you know it!) This Southwest Turkey Wrap recipe with a tangy homemade sauce is a great way to spice things up a bit. If you don't like things spicy, you can leave out the chipotle chile and it will still be very tasty!
Another option is to use leftover turkey instead of sliced from the deli. It's a great way to use up those leftovers!
Southwest Turkey Wrap Recipe

INGREDIENTS
Sauce:
1/2 cup Mayonnaise or Miracle Whip
1 tsp Lime Juice
1 tsp Sugar
1/4 tsp Garlic Salt
1/2 tsp Ground Chipotle Chile
1/4 tsp Cumin
Wrap:
Corn Tortillas
Sliced Smoked Turkey (or Turkey Leftovers)
Colby Pepper Jack Cheese Slices
Leaf Lettuce
DIRECTIONS
Mix ingredients for sauce together and place in refrigerator for at least 2 hours to allow flavors to marry.
Microwave each tortilla for 10 seconds to keep it from breaking while rolling.
Spread a thin layer of the sauce on the tortilla.
Place 1 slice of turkey on the tortilla.
Top turkey with a cheese slice.
Top with lettuce and roll. Secure with toothpicks and slice in half.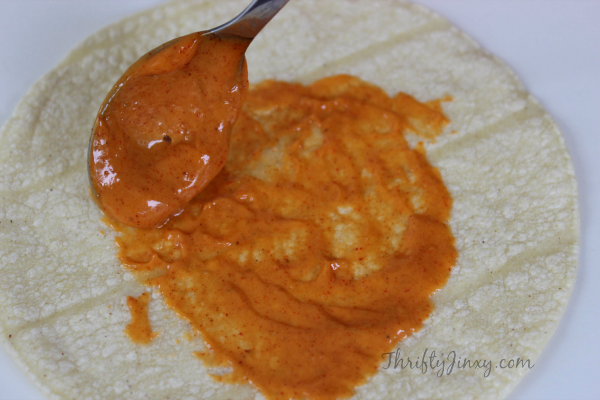 Get a FREE eGuide: