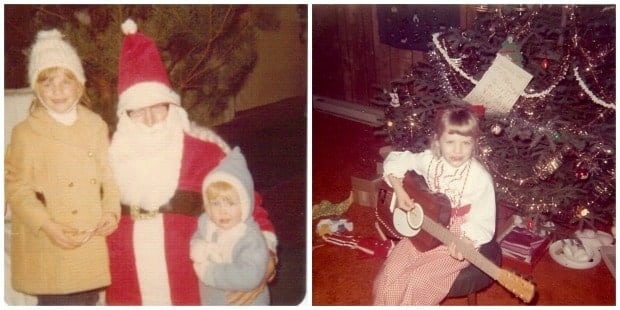 There's nothing quite like family holiday traditions. Year after year, decade after decade, there are always certain things that seem to be a MUST each year when the holidays roll around. Most traditions are pretty much the same from family to family – a Christmas tree, family get-togethers, presents, holiday baking, etc. BUT, there are always a few things that are unique to every family. What's yours?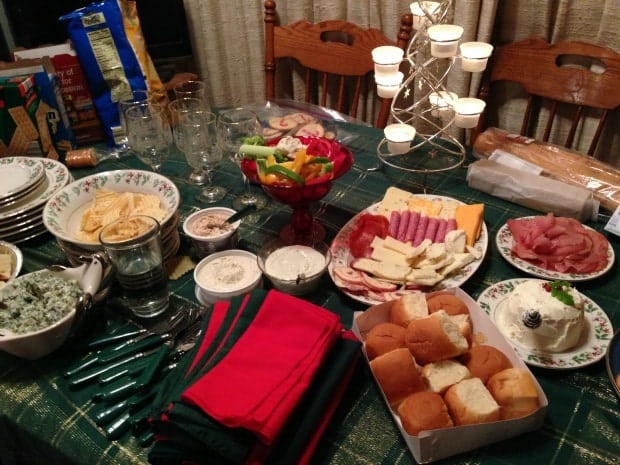 One of our family's more unique traditions is our Christmas Eve Feast. We don't serve the traditional "Christmassy" foods, but rather we make up the meal of everyone's favorite foods and/or things that are just fun to eat, with a heavy emphasis on appetizers. For my mom, her favorites have always been smoked oysters, I like beef jerky, and my sister always needs my mom's homemade liverwurst cheese ball, which I have never once tasted in the more than 40 years my mom has been making it – I just can't!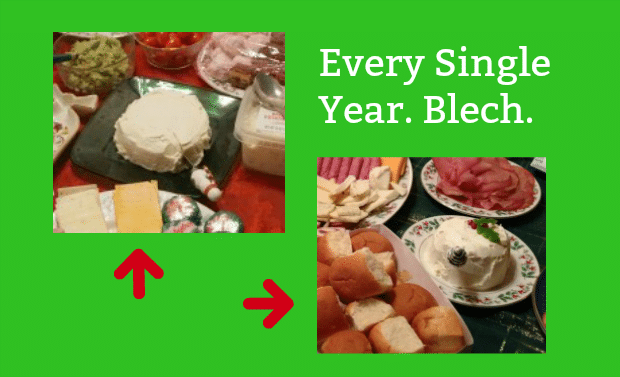 Over the years our tastes have changed a bit, but there are some foods that we still just HAVE to have every year because it is TRADITION, even if no one particularly likes them any more, such as squirt cheese in a can and chicken flavored crackers (I'm surprised they still make these!) Another "must have every year" food that was my sister's favorite is hot dogs sliced into little rounds and sautéed in butter. I have to totally admit that while growing up I was never a fan of the hot dogs and skipped them many years, but now it is also one of my favorite Christmas Eve choices. Don't ask me why, but it just is!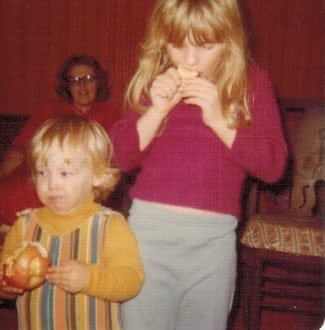 In more recent years we have added a few more hearty and healthy options to the Christmas Eve meal, both because Mario (my husband) isn't really happy without some "real" food in the mix and we also need to keep in mind the pickiness of little R. And we all actually like to have at least a bit of veggies or fruit with our meal – although I did find this old picture of little sis' and I eating Christmas apples!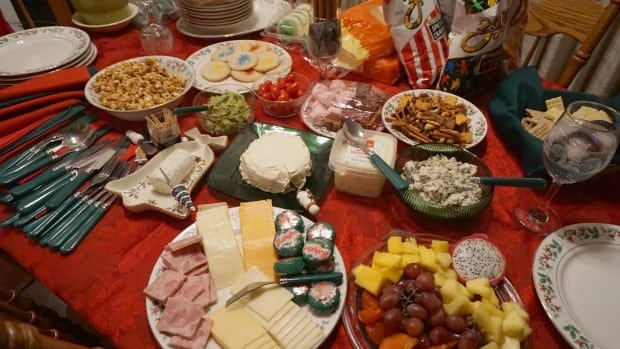 Another thing that has changed over the years is my skincare routine. Back in the day when I was happy with just beef jerky and squirt cheese for Christmas Eve dinner, I would have splashed some water on my face before bed or used a harsh cleanser to take off the blue sparkly eye shadow of my teen years and call it a night (if I even removed it at all).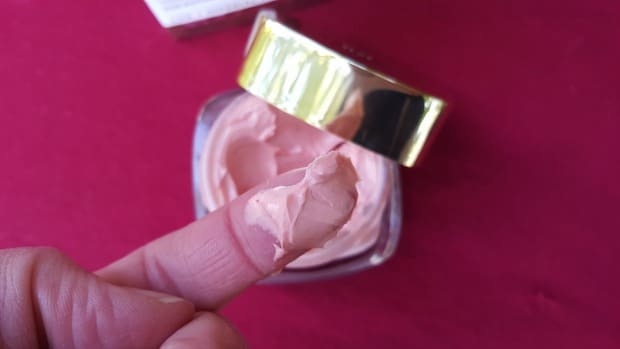 My skincare routine has come a long way since then and took a big leap forward earlier this year when I started using L'Oréal Age Perfect Rosy Tone moisturizer. My favorite things about it are that it absorbs quickly, feels lightweight on my skin and leaves it with a velvety finish. And the best part is that my skin looks renewed and rejuvenated with a healthy blush. It reminds me of the "holiday glow" I feel when thinking about our holiday traditions!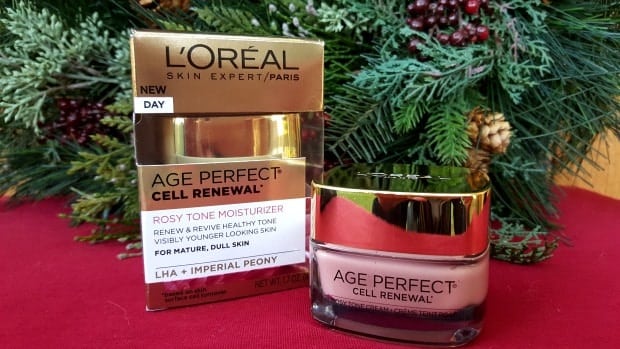 I am participating in a campaign for L'ORÉAL USA. I am receiving a fee for posting; however, the opinions expressed in this post are my own. I am in no way affiliated with L'ORÉAL USA and do not earn a commission or percent of sales.