Use these helpful tips to save money the next time you visit a fast food restaurant!
Sure, fast food isn't often the cheapest or healthiest option for feeding ourselves and our families, but we all have those days when we have to grab something to eat and our easiest option is to swing by the local burger joint or other quick serve restaurant.
When you do, keep these seven tips in mind and you'll end up spending less.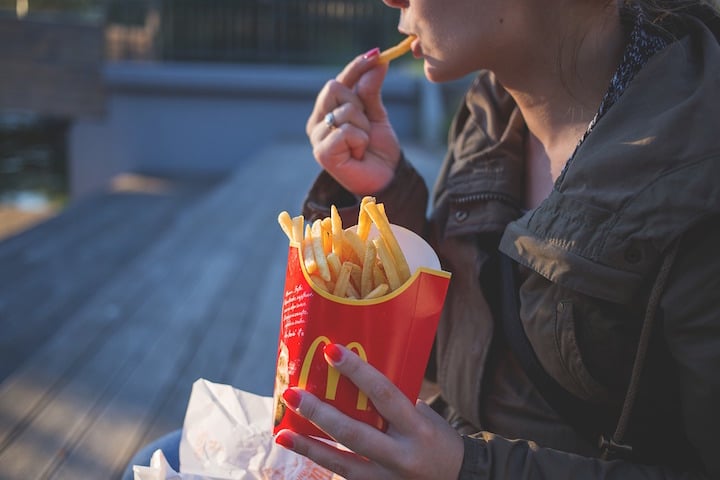 How to Save Money on Fast Food:
Take a Minute for the Menu: Even if you're used to ordering the same thing every time, take a minute when you get to the restaurant to look at the menu.
There will often be new items at special introductory prices or special offers that can make your meal a lot cheaper.
Also, smaller is not always less expensive. For example, we stopped last week for a burger and a double burger was $.99 on the deals menu, while a single cheeseburger was $1.39 – CRAZY!!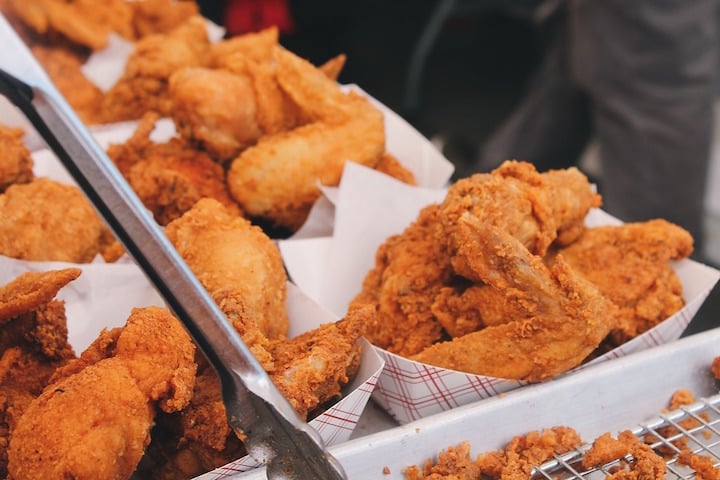 Share for Savings: Does the restaurant you're visiting offer an "upsize" for combo meals? If so, it's much cheaper to buy one upsized combo meal and one individual sandwich to feed two people rather than two regular sized combo meals.
Another offer to look for is 2 for $X deals. If a burger is usually $3.89 and they're having a 2 for $5 deal, that's like you're getting that second burger for only $1.11. If two people are eating and you can agree to each have one of the 2 for $5 items, you've got good savings right there.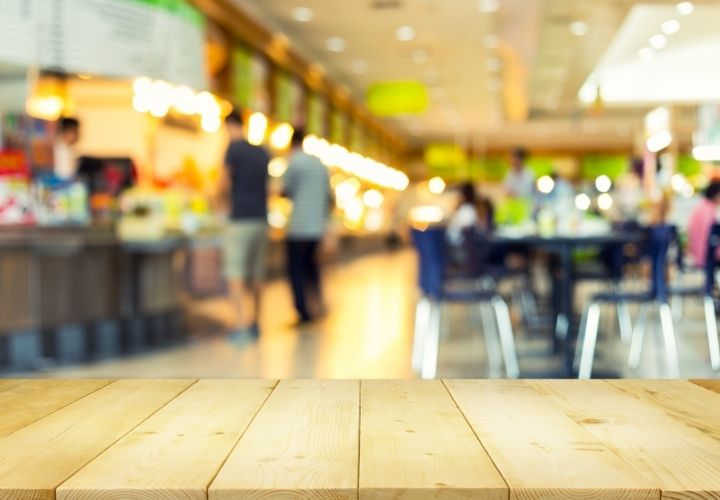 Coupons of Course: You can find coupons for fast food joints all over the place. Check your Sunday paper, your local ad fliers, the back of your grocery receipts, online. Clip the coupons for places you are likely to visit and keep them in your car or purse. You can also find printable restaurant coupons here at Thrifty Jinxy.
Sign Up for Savings: Download the app for the restaurant you're visiting for access to special deals. Also, visit the web sites of your favorite chains and sign up for their email newsletter. Many will send you coupons from time to time. You can also like their fan pages on Facebook.
Sip Small: Most restaurants have free refills, so only order a small soda and then refill. Or, to save even more, skip the soda altogether and just drink water.
Put the Kibosh on Kids Meals: Let's face it. Kids usually just want the toy in a kids meal. Rather than paying the higher price for a kids meal, try to keep a small toy you've collected at the dollar store or elsewhere in your purse. That way you're happy with paying less and your child is happy with their new toy.
However – many chains have a select day during the week when kid meals are free with an adult purchase or else deeply discounted. In that case the kids meal is definitely a winner.
Take the Survey: Check the back of the receipt from your next fast food purchase. Many offer you a freebie on your next visit if you take the time to complete a short survey about your experience with their food and service. This can usually be done by either phone or online – I find it's much faster to get them done online.
What are YOUR tips for saving money at Fast Food restaurants?