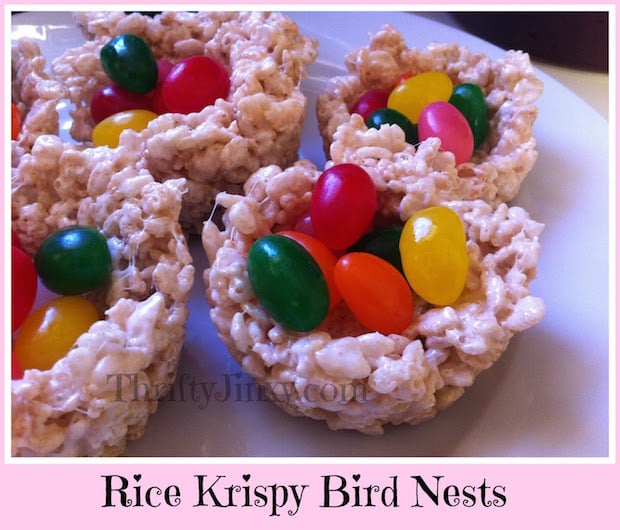 We had fun yesterday making these cute little Rice Krispy Bird Nests that are just perfect for holding Easter treats like jellybeans and M&Ms. It looks like Spring with a little bird's nest and eggs!
Making the nests was pretty easy. Start with a regular batch of Rice Krispy treats. You'll find the recipe on the cereal box or marshmallow package. We made two sizes of nests. For the little nests shown above we used muffin tins. (Specifically we used a silicone muffin tray which made them really easy to remove.) We also made bigger nests, shown below, and for those we used a cereal bowl. Be sure to spray these well with cooking spray.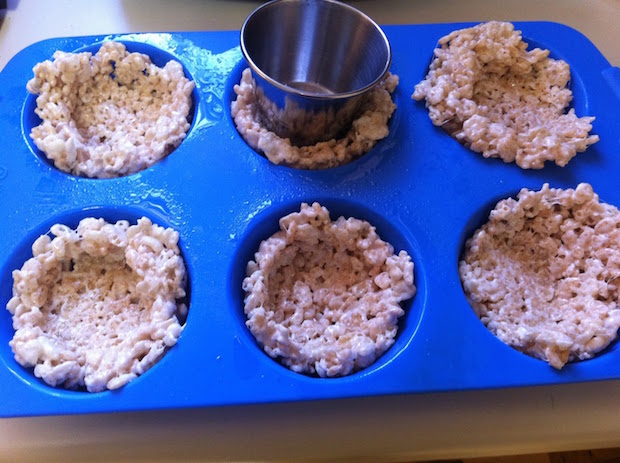 What you will need is another small bowl or container a bit smaller than the muffin tin or the bowl. For the muffin tin we used a small ramekin. For the cereal bowl we used a smaller glass bowl. Spray the outside of this container with cooking spray to prevent sticking. While the treat mixture is still warm, drop some into the cup or bowl. Then right away take your smaller container and press down hard in the middle to make an indentation.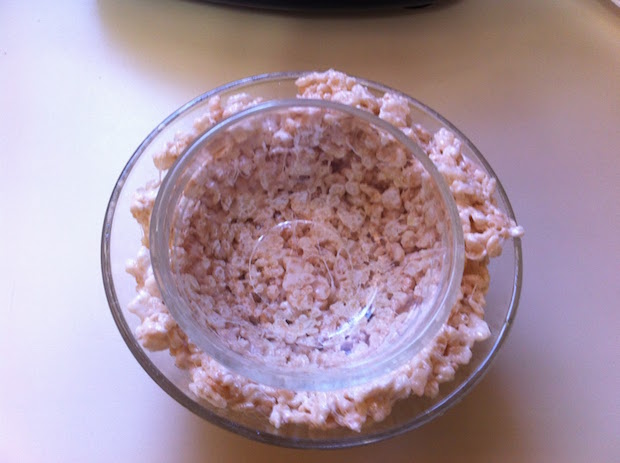 Just let them cool in the fridge to harden and then pop out of their containers. Then they are ready to fill with your favorite treats! I personally like the look of the jelly beans because they look like little bird eggs.