Did you love Hotel Transylvania 2 in the theater? Whether you're ready to see it again OR if you haven't seen it yet, I'm happy to let you know that it IS NOW AVAILABLE ON DIGITAL AND COMING TO BLU-RAY ON JAN. 12TH (but you can pre-order now!). There will be some super fun extra features found only on the Blu-ray and digital download. One of these cool features is "How to Draw Your Favorite Hotel Transylvania 2 Characters".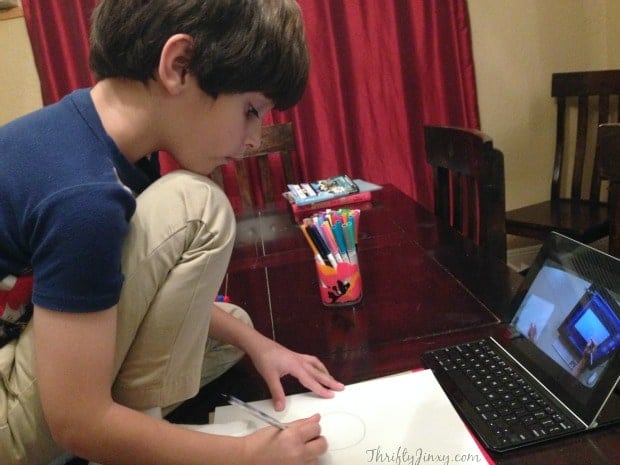 This is a super fun activity to cap off a family Hotel Transylvania 2 movie night. We got a chance to take a sneak peek at this extra, and Little R tried his hand at drawing his own Dennis and DRAC. The instructions are super detailed, and I think he did a great job!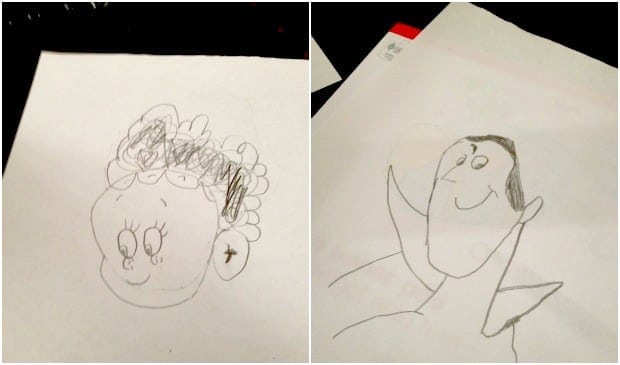 But that isn't all the fun we had in store for a family Hotel Transylvania 2 movie night. Try out some of our other ideas to make your own movie night a spooky good time!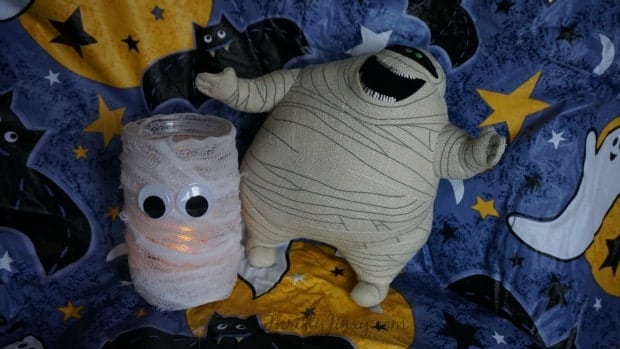 For another fun activity to add to your movie night, how about making Mummy Jar Candles? You can make these before watching the movie and set them around the room to give it a nice, eerie glow while you enjoy the movie!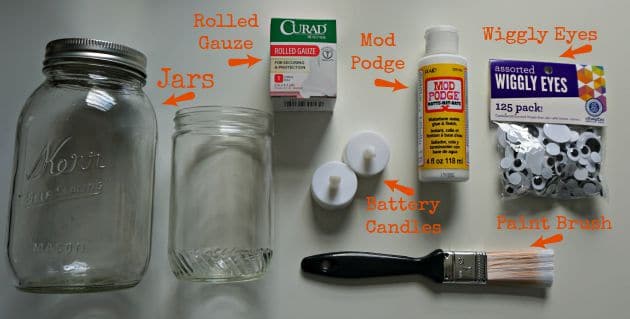 Mummy Jar Candle DIY

Supplies:
Glass jar
Rolled gauze
Mod Podge
Paintbrush
Wiggly eyes
Craft glue
Battery-operated candle

Directions:

Unroll the gauze and cut into strips about 20 inches long. Pull and stretch the gauze to give it a distressed look.
Using the paintbrush, coat the jar with a layer of Mod Podge.
Wrap the jar with strips of gauze, reapplying Mod Podge as needed to make it stick.
Once wrapped, you can coat with another layer of Mod Podge for "staying power", but I left mine as-is.
Attach wiggly eyes to jar using craft glue. (I think it looks cutest with the biggest eyes possible.)
Place a battery-operated candle in your jar.
To continue the mummy theme, we have a yummy mummy snack too! These Pizza Mummies are fun to make, and they look super fun too! The kids can assemble them by themselves – that's how easy they are!
Pizza Mummies Recipe
Ingredients:
English muffins
Pizza sauce
Sliced black olives
Mozzarella string cheese
Directions:
Heat oven to 350 degrees. Lightly toast the English muffins. Spread 1 tbsp (more or less, depending on the size of your muffins) of pizza sauce on each muffin. Place two sliced black olives for eyes. Lay strips of the string cheese across the faces to resemble bandages. Bake for 5 to 10 minutes until the cheese is melted, but not brown.

To wash down those yummy pizzas, you'll need something to drink! The blood-red concoction is DRAC's Favorite Punch!! You'll want to prepare this the night before so it is nice and slushy for your movie night.
DRAC's Favorite Punch
Ingredients:
1/2 gallon Hawaiian Punch Fruit Juicy Red
3-oz package of cherry-flavored gelatin powder
1 cup water
1/2 liter 7 Up
Directions:
Put Hawaiian Punch in a large freezer-safe container. Bring water to a boil. Mix in gelatin and stir for 2 minutes or until dissolved. Add gelatin mixture to Hawaiian Punch and stir. Divide into four smaller containers. Freeze overnight. When ready to serve, place frozen mixture in a punch bowl, add 7 Up and stir until slushy.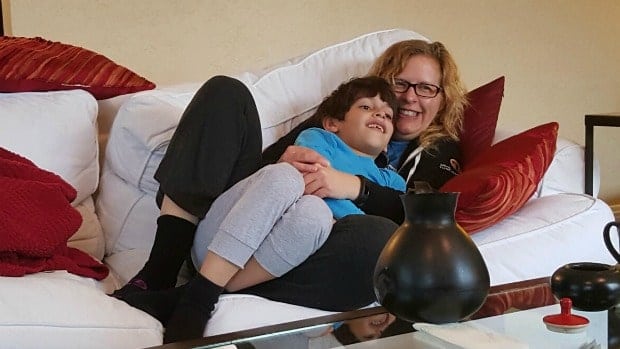 Between drawing your own Hotel Transylvania 2 characters, decorating with your own mummy jar candles and chowing down on some spooky snacks, your family should have as much fun watching Hotel Transylvania 2 as we did!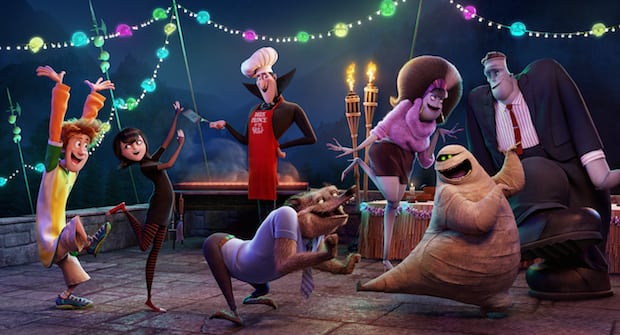 Bring home the #1 monster movie of the year with tons of family-friendly extras. Hotel Transylvania 2 is now available on digital. On Blu-ray January 12th.