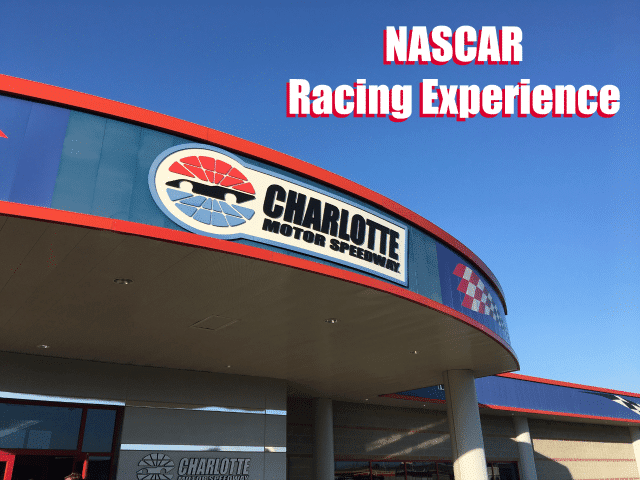 "Speed. Faster than fast, quicker than quick. I am Lightning." While I may not be Lightning McQueen, I sure felt like him when I did a NASCAR Experience ride-along at Charlotte Motor Speedway to celebrate the in-home release of Cars 3.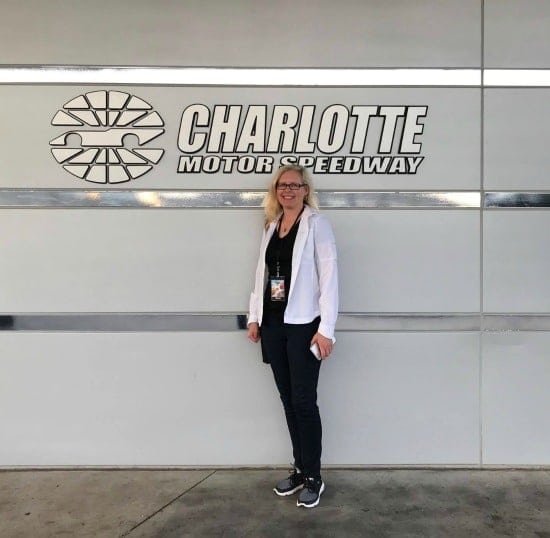 This was my second visit to Charlotte Motor Speedway in a month and even for someone who is new to the world of NASCAR, like I am, it's a fun experience even on a non-race day! We started our visit by climbing in a bus to tour the speedway.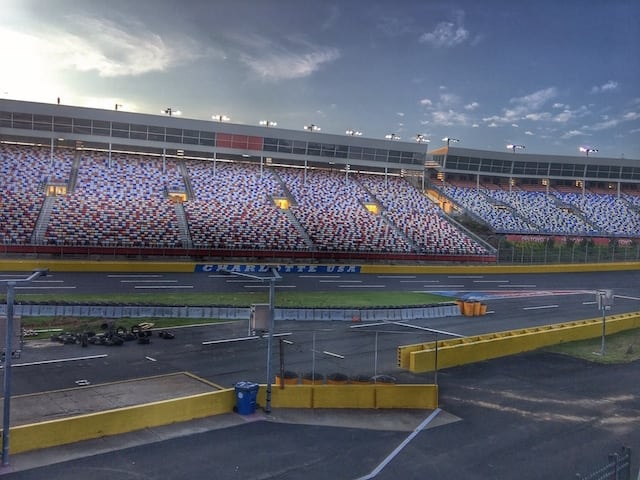 Yes!Charlotte Motor Speedway is so big that you need to get in a bus to tour the whole thing. The speedway's 7 racetracks spread over 2,000 acres.
Not only are there race tracks, but there are lots of other facilities including garages, it's own fire station and dedicated medical center, where 7-9 doctors are stationed each race day. The medical center also has a helicopter pad, where a helicopter must be ready and waiting during races.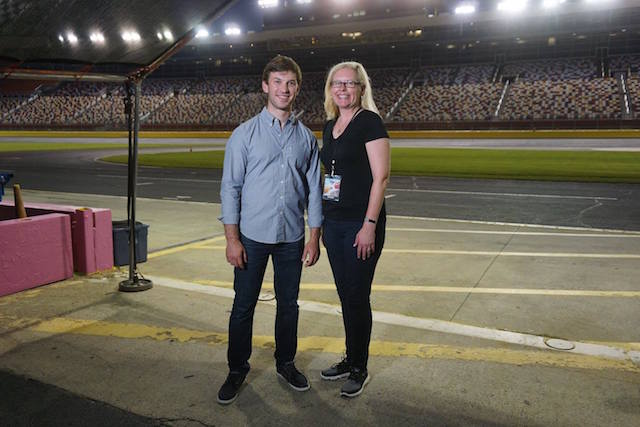 And what is a NASCAR race track without NASCAR racers? While at Charlotte Motor Speedway I also had a chance to meet NASCAR Driver Daniel Suárez, who voices the character Daniel "Danny" Swervez. Danny competes full-time in the Monster Energy NASCAR Cup Series, driving the No. 19 Toyota Camry for Joe Gibbs Racing.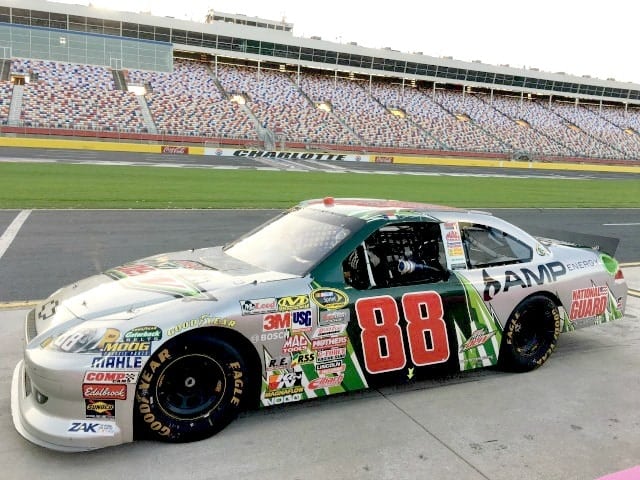 But, the highlight of my visit to Charlotte Motor Speedway was definitely the NASCAR Racing Experience ride along with a professional driver. A NASCAR car is totally unlike a "regular" car. Sure the shell may be similar, but everything else is NOT!
First of all, there are no doors. to get in, you have to climb through the window. I was happy that wasn't quite as tricky as I thought it would be!
Inside the car you don't have just a simple seatbelt. There is a whole harness system to make sure you are safely and securely strapped in. Inside the car it is super HOT and super LOUD, but also super FUN!
Riding around the track is a thrill. You totally feel that speed! I thought I would feel a little more scared or nervous riding at those speeds, but the driver was a pro and I felt totally confident in his abilities to keep us both safe. The ride was way too quick and I'm ready to head back to Charlotte to ride again!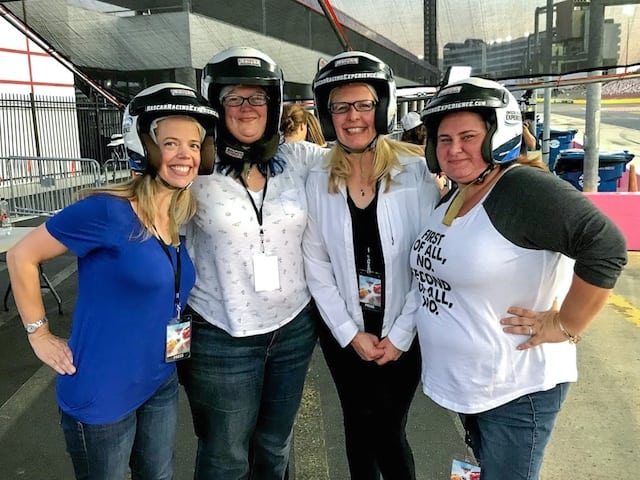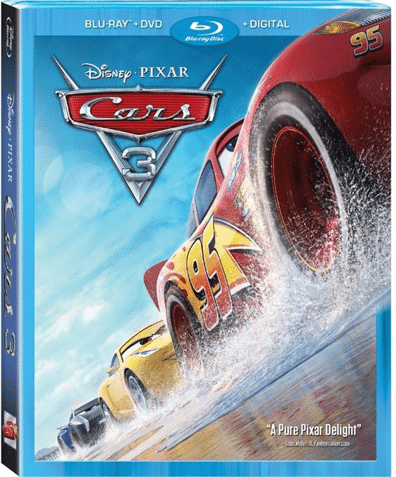 Like CARS on Facebook
Follow Disney/Pixar on Twitter
Follow Disney/Pixar on Instagram
CARS 3 is in theatres everywhere NOW!