Start with a glass jar and gauze to make this fun Mummy Jar Candle Craft!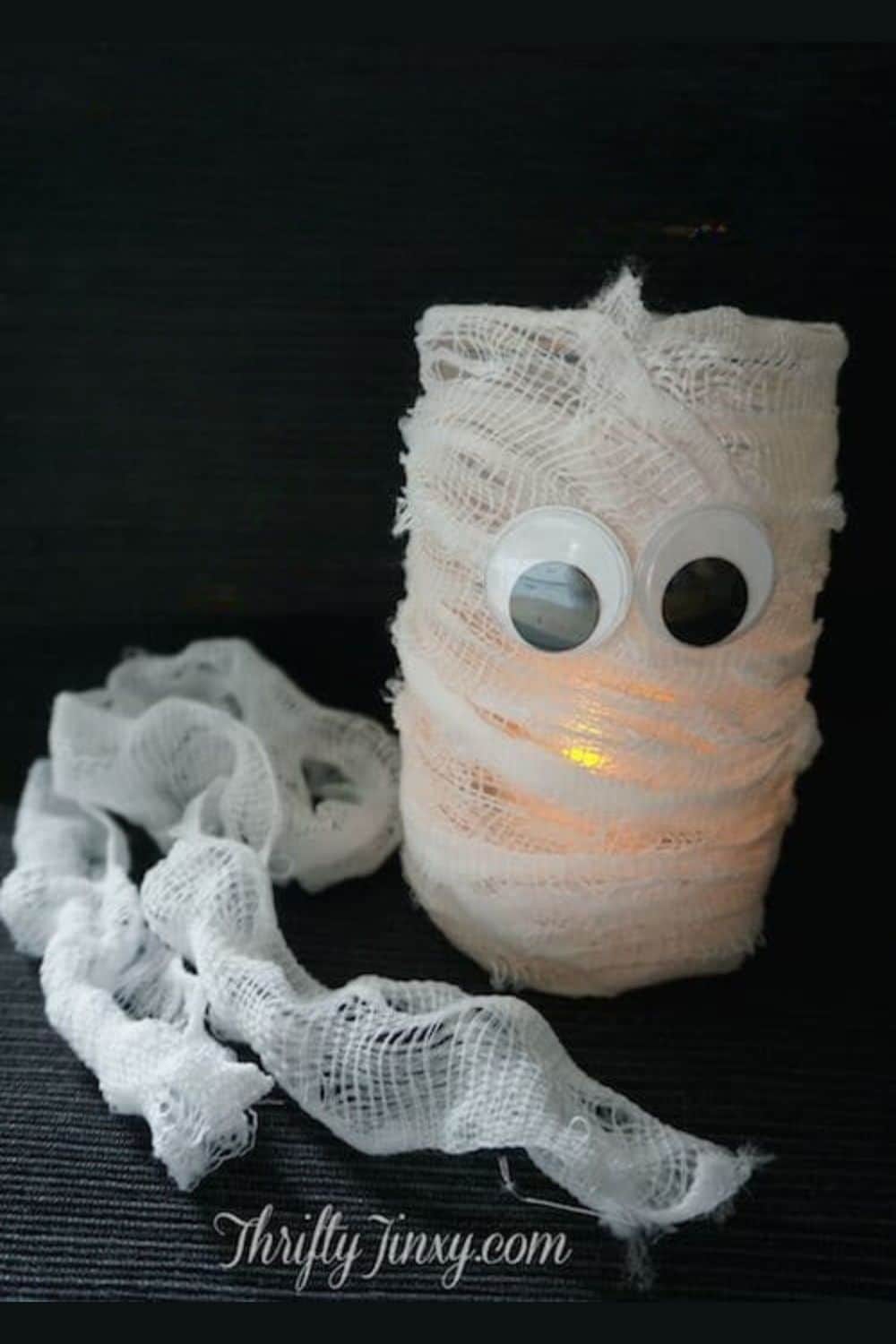 We love this fun Halloween craft! Starting with a Mason jar (or any empty jar from your kitchen) you can create your own mummy using gauze from the first aid section of your store.
We complete the look by adding googly eyes and lighting from within using a battery operated tea light candle.
Hooray! Hotel Transylvania 2 is finally in theaters! It seems like we have been waiting a looooong time for this one, so we're excited it's finally here. All of our favorite characters are back with a brand new story.
The hotel is now welcoming human guests (a reverse of the previous monster-only policy), but Dracula is worried that Dennis, his half-human/half-vampire grandson, isn't showing signs of being a vampire. So – he decides to put him through his own monster-style boot camp.
I love that Hotel Transylvania 2 is chock-full of familiar voices including Adam Sandler, Andy Samberg, Selena Gomez, Kevin James, Fran Drescher, Steve Buscemi, Molly Shannon, David Spade and more. One of these super fun characters is CeeLo Green as Murray the Mummy. In his honor, we have a fun Mummy Jar Candle DIY project that's perfect for decorating your house throughout the Halloween season. It's easy to make and your kids can make it themselves with a bit of guidance from you.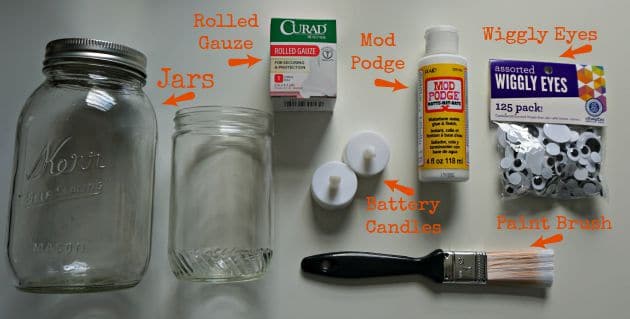 Mummy Jar Candle DIY
Supplies Needed:
Glass jar
Rolled gauze
Mod Podge
Paintbrush
Wiggly eyes
Craft glue
Battery-operated candle

Directions:

Unroll the gauze and cut into strips about 20″ long. Pull and stretch the gauze to give it a distressed look.
Using the paint brush, coat the jar with a layer of Mod Podge.
Wrap the jar with strips of gauze, reapplying Mod Podge as needed to make it stick.
Once wrapped, you can coat with another layer of Mod Podge for "staying power", but I left mine as-is.
Attach wiggly eyes to jar using craft glue. (I think it looks cutest with the biggest eyes possible.)
Place a battery-operated candle in your jar.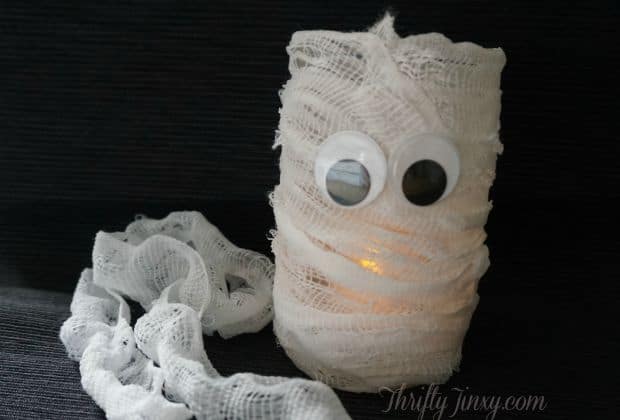 Easy, right? You can use any types of jars to make different sizes and shapes of mummies. The mummy above was made with an empty peanut butter jar, which gave it a nice, stocky shape – very similar to Murray the Mummy from the movie!
You can find lots more Hotel Transylvania 2 fun from Fandango Family. There are lots of photos, a character guide, a quiz and more.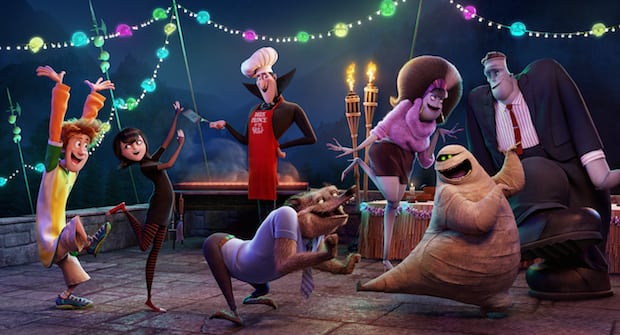 Want even MORE mummy-inspired fun? Check out our easy recipe for Pizza Mummies!