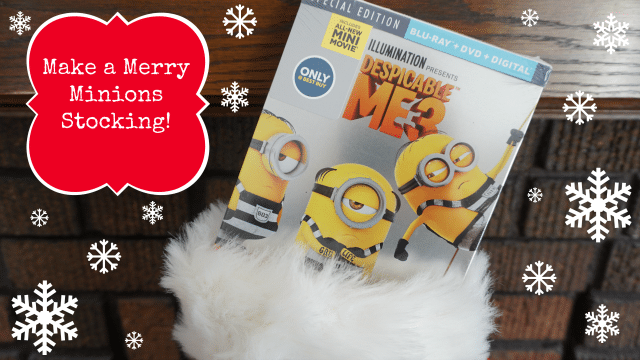 It's time to make our final holiday preparations and stuff those stockings. This year you can make them extra merry by including minions and Despicable Me 3 Special Edition available now on Blu-ray & DVD! That's right, now you can slip a copy into those stockings so you and your family can watch the #1 animated comedy of the year at home!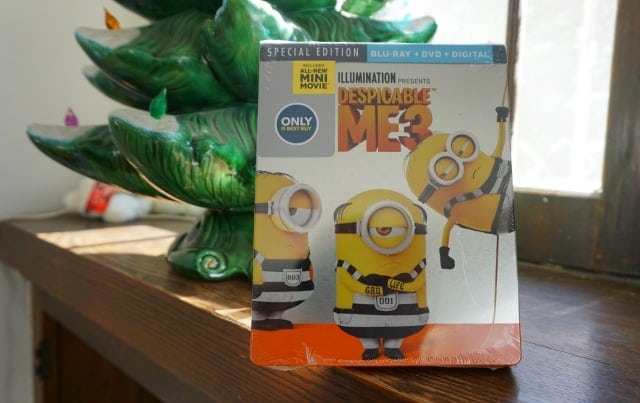 But, since we don't want that movie to get lonely, we have a few more fun ideas to make a Merry Minions Stocking! Every stocking needs to have some treats, and you can easily turn everyday treats into something worthy of a minion. To make these fun treats, you'll need: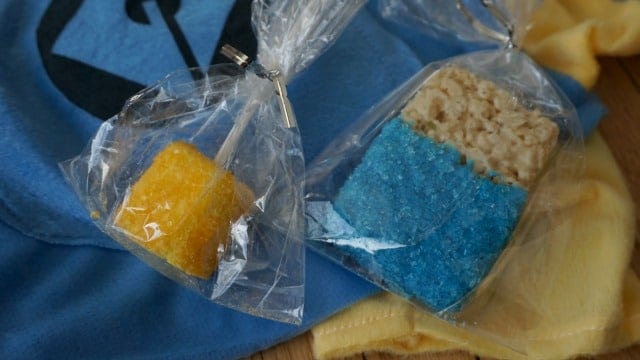 DIY Minion Rice Krispies Treats and Marshmallows
Supplies:
Large Marshmallows
Wooden Sticks/Cake Pop Sticks
Rice Krispies Treats
Blue Candy Melts
Yellow Candy Melts
Blue Food Glitter
Yellow Food Glitter
Directions:
Melt the blue and yellow melts in separate containers, according to package directions.
Place a wooden stick into each marshmallow.
Dip a treat or marshmallow into melts and then immediately dip into the matching color of glitter.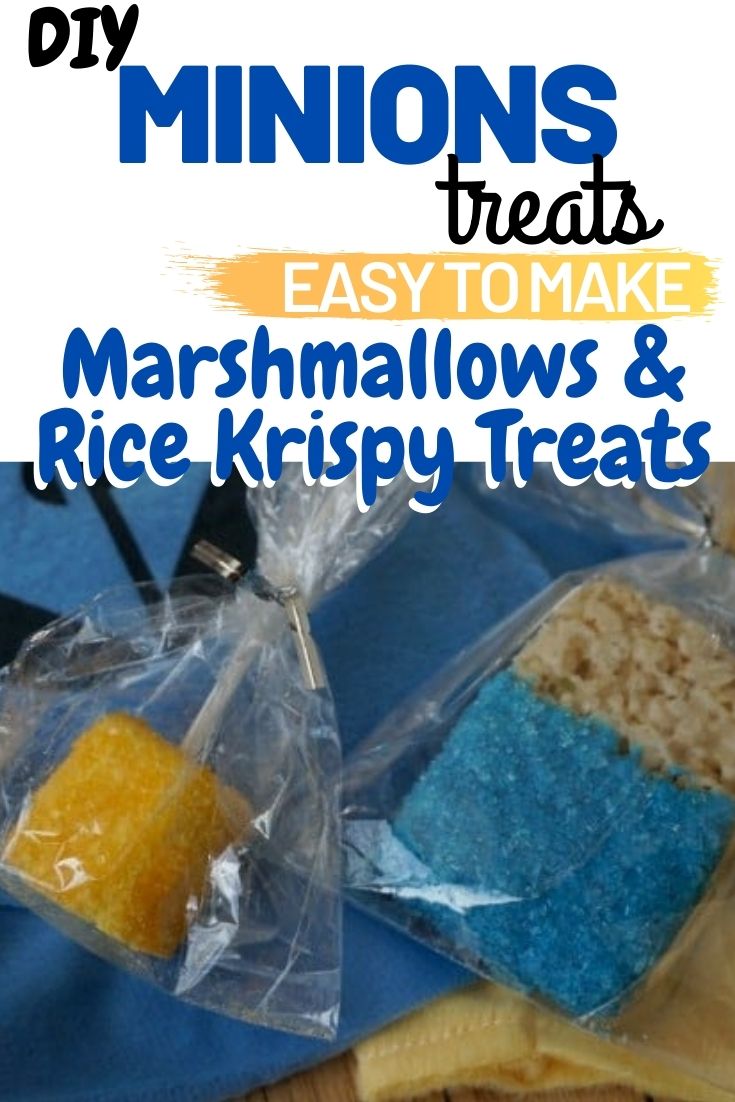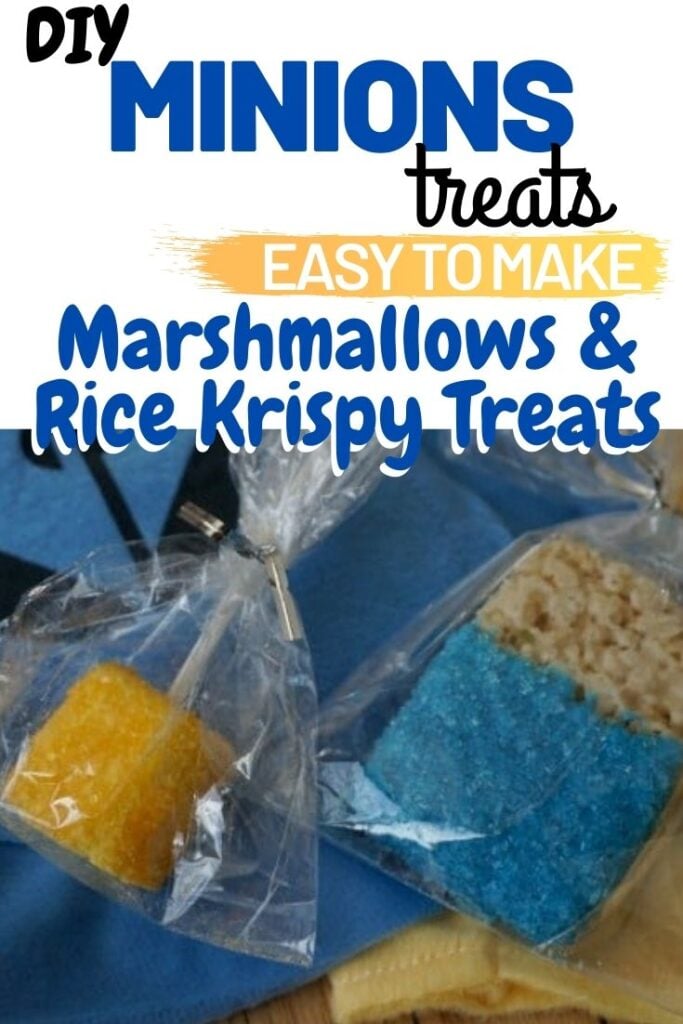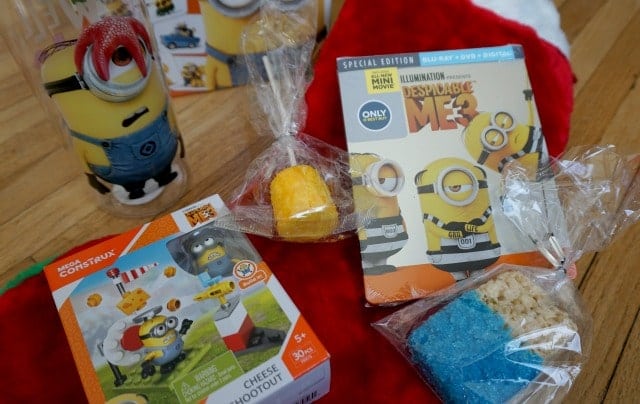 Now that we have our Despicable Me 3 Special Edition and semi-homemade treats, lets add in some toys and other fun things! Here are some ideas that the little minions in your life are sure to love:
Minion Stocking Stuffers and Toys:
Minions Plush Buddies -Stuart

Memory Game Despicable Me Edition

Despicable Me 3 Minions 16 Month 2018 Wall Calendar

Play-Doh Featuring Despicable Me Minions Disguise Lab

Despicable Me Talking Minion Stuart Toy Figure

Thermos Funtainer 12 Ounce Bottle, Minions

Despicable Me Minion Throw Blanket Silk Touch Canvas Tote Bag

Minions: Seek and Find

Minions Hoodie

Despicable Me Cluttered Minions Ceramic Mug

Inflatable Despicable Me Minion Santa w/ Candy Cane Bob LED 4ft (1)

crocs Kids' Crocsfunlab Minions Clog

First Act MN705 Minions Acoustic Guitar

Despicable Me Bop It Game

Despicable Me Minions 16oz Double Walled Travel Tumbler

If you want to get the pets in on the fun, we also found a cute Minion Pet Costume! Unfortunately, it was too small for our dog, Toby, but he was content to just wear the goggles! On the other hand, Sammy the cat was not thrilled to be wearing a costume. I recommend you reserve it for your sweater-loving dogs!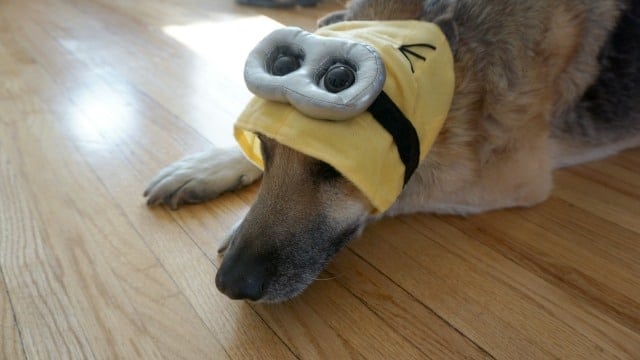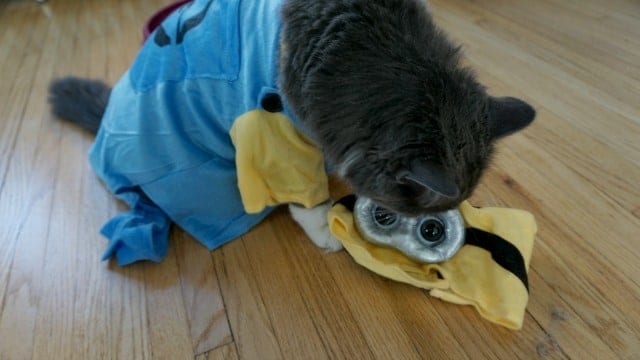 Despicable Me 3 is the #1 animated comedy of the year and the ultimate holiday gift with bonus features including an All-New Mini Movie, Minion Moments and more! The characters we all love, including Gru, his wife Lucy, their three adorable daughters—Margo, Edith and Agnes—and, of course, the Minions provide hours of family fun in this heartwarming comedy. AND, the Best Buy exclusive features a collectible, limited edition Steelbook. It has all the great features of the Despicable Me 3 Blu-ray Combo Pack including one all-new mini-movie, DVD and digital copy!
Luckily for us, there are tons of choices of fun and adorable Minions items to help us celebrate this year. Now that you have seen some of what's out there, what will you put in YOUR Merry Minion Stocking??