Whether you're a serious runner, or just serious about having great, portable, high-quality sound, you need to check out these JVC Wireless Sport Headphones!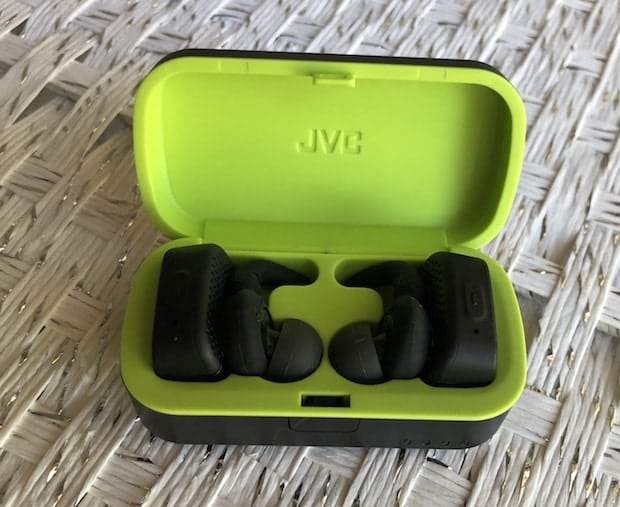 Early in the year I was given a different pair of bluetooth earbuds that I promptly passed on to my husband thinking "I don't need these". Well, as soon he started using them, the envy set in. Bluetooth earbuds are genius!
While I did have to suffer my period of envy, I am super glad that I passed on that first set of earbuds because I was lucky enough to have another set sent to me – JVC Wireless Sport Headphones and they are amazing!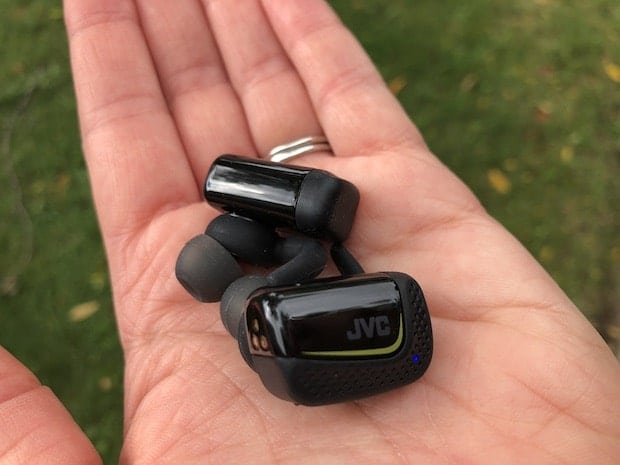 These headphones (model HA-ET90BT) are specially developed for serious/active runners, complete with Bluetooth Technology, comfortable Pivot Motion Fit and water resistance. While I wouldn't put myself into the category of serious runners, those advanced features make these completely wireless headphones perfect for my "vigorous walks" and other activities.
The headphones are surprisingly comfortable. They feature Secure Fit with 3-Point Support — which makes them suitable even for high-speed serious runners, and beyond adequate for everyday use. They fit in securely thanks to a pivot motion. It uses a rotating hook that adjusts to ears of different shapes and sizes. The headphone then fits flat against your ear, also helping it to stay in place.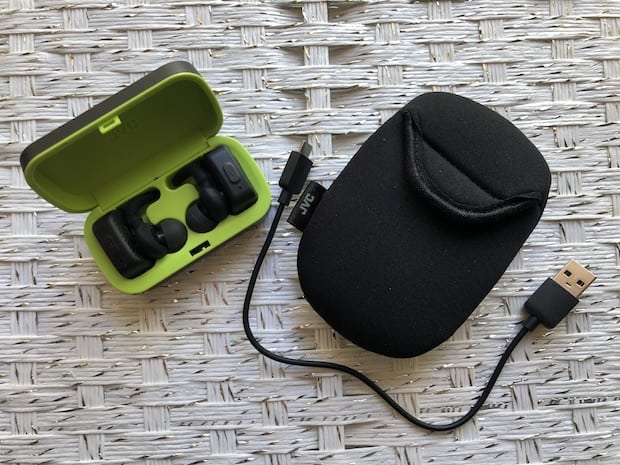 The water resistance features means that they are sweatproof and rain proof. They're even washable – which is a great feature for something that goes inside your ears.
Another BIG plus of these JVC bluetooth headphones is that they have a total listening time of up to 9 hours! And I love the way they charge. They come with a sleek-looking dedicated charging case that both gives you a place to store them and charges them up. There is also a fabric pouch for the case, which has a clip that can be attached to a belt to make for easy transport.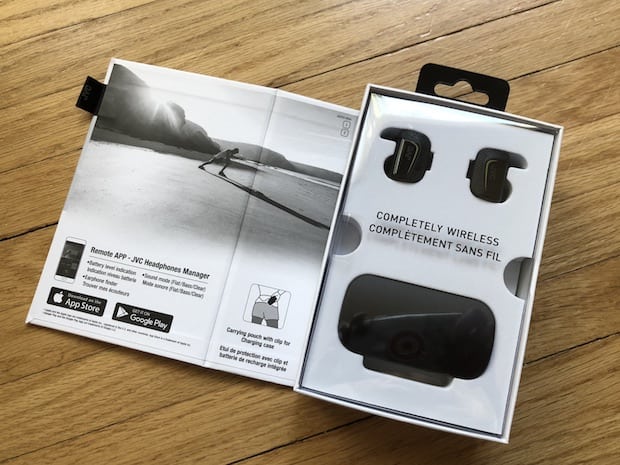 There's even an app, the JVC Headphones Manager, that gives you a battery indicator to see the remaining life of your charge, a find feature that makes your headphones shine an LED light and beep so you can find them if you drop them and a SOUND MODE that lets you set you choose from three sounds modes to choose which most fits your listening preference.
I'm a fan! You can find your own JVC Wireless Sport Headphones at Best Buy.