Last year we told you about our Jabra Solemate and how much we enjoy it. So, when we had the opportunity to check out the new Jabra Solemate Mini, we were excited to take up the challenge and share the Solemate awesomeness with our nephew, Brandon. We all traveled to Florida last month to visit my father-in-law and we brought the Jabra Solemate Mini as a belated Christmas gift.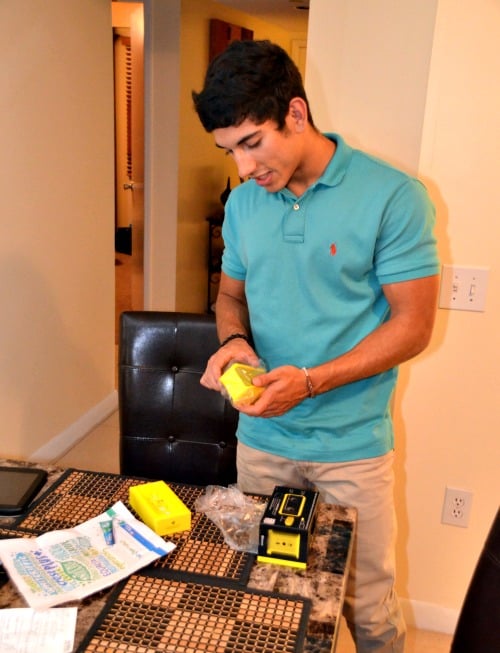 Like the Jabra Solemate, the Mini also pumps out loud, clear music from your phone tablet or laptop – – but in a much smaller size. The mini is compact at less than 5 inches long. And you can stream that music wirelessly or through an audio cable.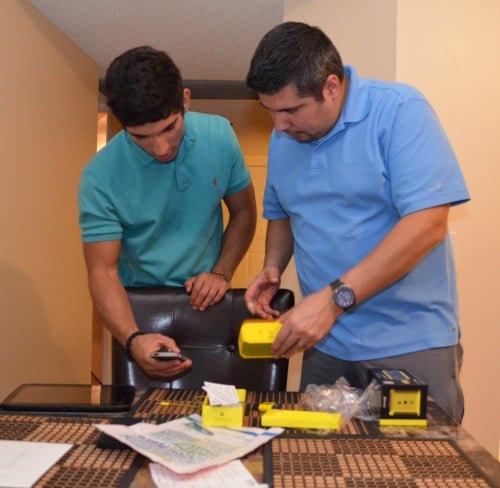 Since my husband, Mario, already has the Sole Mate and is thoroughly familiar with it, he was able to show Brandon how easy it is to use through the Bluetooth of an iPhone. Just a few seconds and they were ready to go.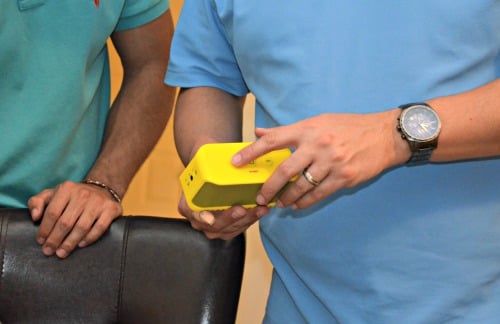 The Jabra Solemate Mini is surprisingly powerful. It weighs less than a pound, so it's super easy to throw in a backpack or gym bag. But even though it's so small, the speaker's range still extends up to 33 feet. It also has a rugged rubber casing that is resistant to dust, splashes, shocks and normal wear and tear.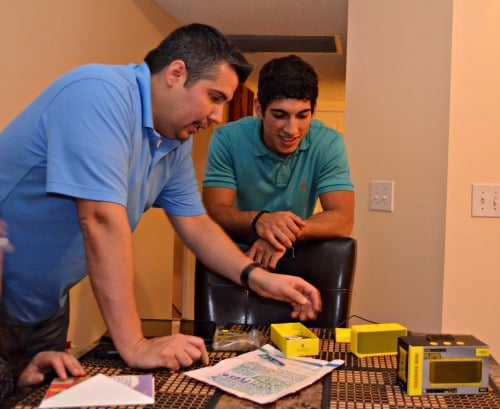 The Jabra Solemate Mini got a good workout in its very first day. In the morning Brandon went to lift weights and the speaker was handy for playing music. Then, later that same day we all headed to the beach where we all got to enjoy the music! That's another big plus about the Jabra Solemate Mini, since it's so small and light it can even be taken along on vacation.
It's official – we are now a Jabra Solemate family!
Where would you be most likely to use a Jabra Solemate Mini?