Hey coffee lovers – Aldi is introducing an all-new line of Barissimo premium coffee products made with 100% premium arabica beans. You may have formerly known these products as the Beaumont Coffee products brand, but they transitioned to the new Barissimo brand in early 2015. The taste and pricing remain the same – just the name and packaging are different.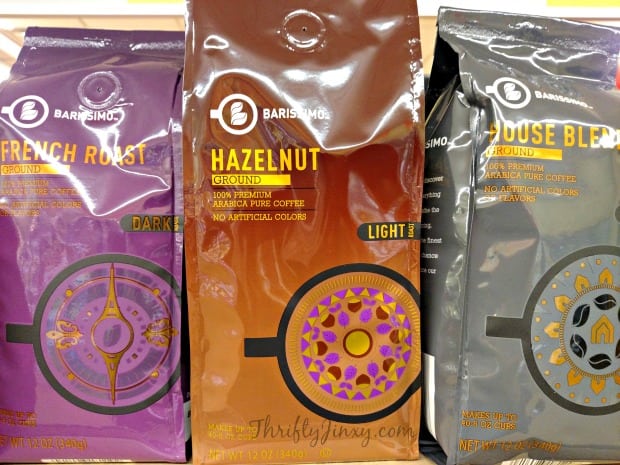 The Barissimo line features nine bagged and single serve coffee items, along with additional seasonal and Special Buy items that will be available for a limited time. These are the current items selling under the Barissimo brand:
Ready-to-drink Iced Coffees (French Vanilla, Mocha and Coffee) – $1.19
Whole Bean Coffee (Morning Roast and Donut Store) – $3.99
Fair Trade Coffee (Medium and Dark Roast) – $3.99
Donut Store Ground Coffee – $3.99
12 oz. Bag Coffee (Breakfast Blend, House Blend, and French Roast) – $3.99
Assorted Flavored Coffee (French Vanilla and Hazelnut) – $4.99
Flavored Coffee Cups (French Vanilla and Hazelnut) – $4.79
Regular Roast Coffee Cups (Breakfast and Donut) – $4.79
Specialty Roast Coffee Cups (Fair Trade Colombian and Dark Roast) – $4.79
Prices based on retails on 1/7/2015. Prices subject to change and may vary by store location.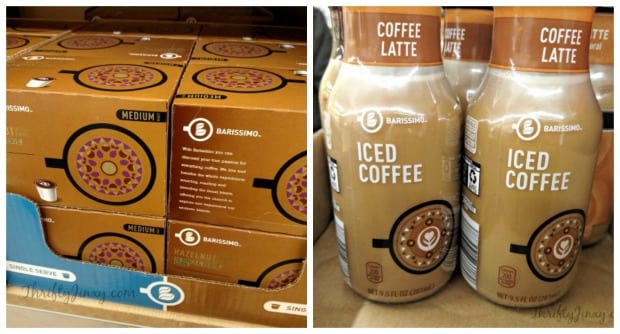 Reader Giveaway: OVER – But you can enter to win the Cross Country Cafe Giveaway below!! One lucky Thrifty Jinxy reader will win a three-month supply of Barissimo coffee. To enter, just complete the entry form below by 11:59pm ET on 3/16/15. Good luck!