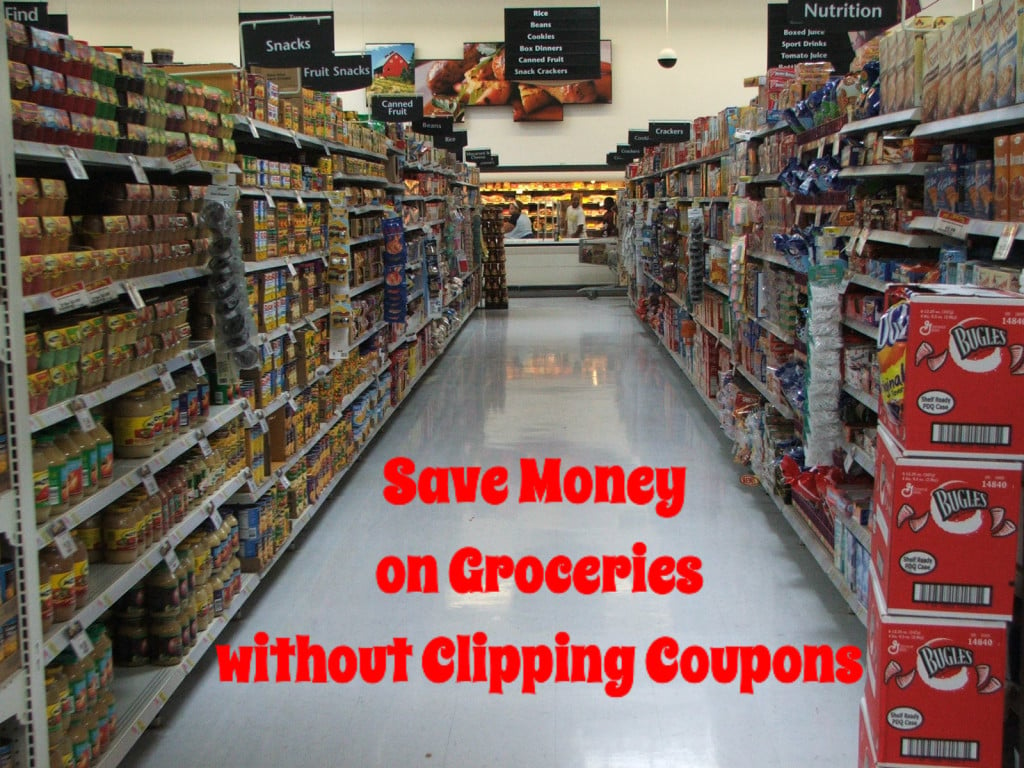 At Thrifty Jinxy we're all about saving money with coupons and we know you readers score some FABULOUS deals. But, there are more ways to save than just with coupons and Tiffany is sharing with us some ways to save money on groceries without coupons.
Coupon clipping can be a strenuous, daunting task. If you're like me, you may not have the right stores available to really get the best savings for your time. Fortunately, there are 7 ways that I regularly use to help me stick to my grocery budget and save money without clipping coupons.
Menu plan
Each month, write down 25-30 meal ideas for the coming month. Then, at the beginning of each week pick out enough meals for the week ahead. This will give you flexibility by choosing what meals appeal to you for just the week ahead, instead of the entire month.
Buy all non-perishables at the beginning of each month
At the beginning of each month, look over the list of meals you have planned and write down all non-perishables ingredients for the first trip to the grocery store. It will require you to make the biggest purchase at the beginning of the month, giving a better understanding of what is left in the budget for remaining weeks.
Buy generic
There are numerous generic brands available for name brand items, many of which are of equal value to their competitors.
Buy fresh ingredients and make meals from scratch
Buying fresh ingredients instead of pre-packaged items is not only healthy, but cost-effective. This doesn't mean you have to bake fresh bread on a weekly basis. It is merely buying the fresher ingredients and assembling the meal yourself.
Shop stores with lower prices
Certain stores are known for offering lower prices everyday. I like to shop Aldi for our everyday basics, especially baking products, dairy and produce. Their prices can't be beat and I'm always happy with the quality. Many of the products they carry are their own store brand and they offer a Double Guarantee – if you're not happy with something you buy there they will replace the product AND refund your money.
Eat new and different meals each month
By eating new and different meals each month, you can avoid getting stuck in a rut of eating the same boring meals. This can help reduce the amount of times a family may dine out, due to wanting something "different."
Grow your own produce
The great thing about growing your own produce is you only make a one-time purchase! Yes, you have to invest your time in maintaining the plants, but you will reap the rewards in the end.
Buy what is on sale
Many stores will have sales on differing products and produce each week. Use this to your advantage by planning your breakfast, lunches, snacks and side dishes around the items on sale.
Some of the ideas, if implemented, can help you from deterring from you budget and resisting the urge to dine out or make an extra trip to the store for something new. Others are sure ways to save money right at the register.
Disclosure: All opinions expressed are my own. Aldi did provide me (Chrysa) with a trip to and tour of their test kitchen, but I was already a fan before that!