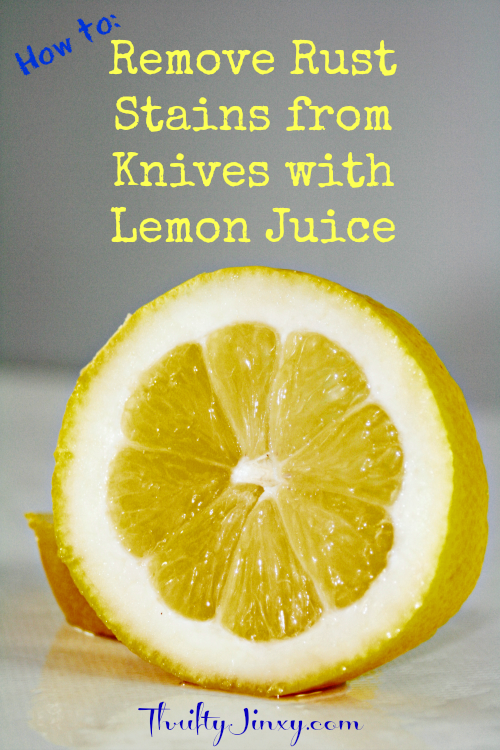 Even the nicest knives can develop rust spots, especially if you wash them in the dishwasher. The best way to prevent rust in the first place is to wash your knives by hand and dry them right away.
If you do end up with rust stains on your knives, it's possible to remove them. The easiest way to remove these spots without damaging them is by simply using lemon juice.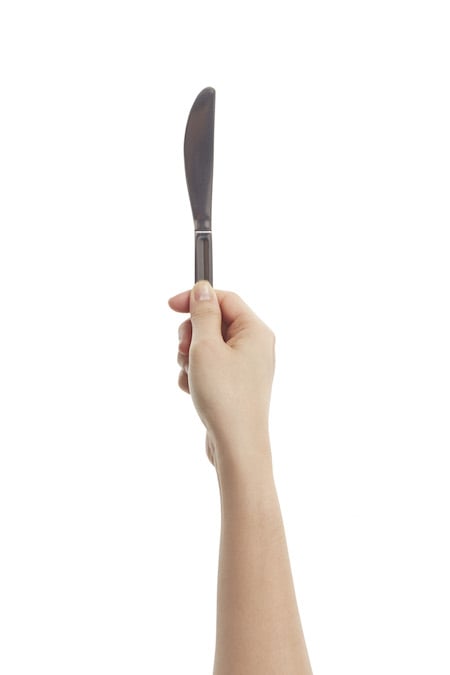 Here's how….
How to Remove Rust Stains from Knives with Lemon Juice
If you have many knives to address, you can fill a tall slender glass with lemon juice and prop the knives inside to soak for about 20 minutes. Alternatively, if you're just cleaning one or two, saturate a cloth with juice and apply it liberally to the knives. Let them sit for 15 minutes.
Once the knives are finished soaking, use a plastic kitchen scrubber/scrub sponge to scrub off the spots.
Your knives will be back to looking nice, shiny and rust free again!