Use these helpful tips to plan a sleepover that's fun for your kids while being less stressful for YOU!
"Mom, can I have a sleepover?" These six words can send fear through even the most seasoned parent. One of the only times I ever remember seeing my mom's feathers ruffled was when my sister and I spoke those six words.
Mom had raised three boys before she had us girls. She said boys were so much easier than girls. Apparently boys don't do sleepovers the same way girls do. Boys want a few comic books, a flashlight and food. Girls want a fun filled night, planned from the moment the guests arrive until they leave the next day. What a headache!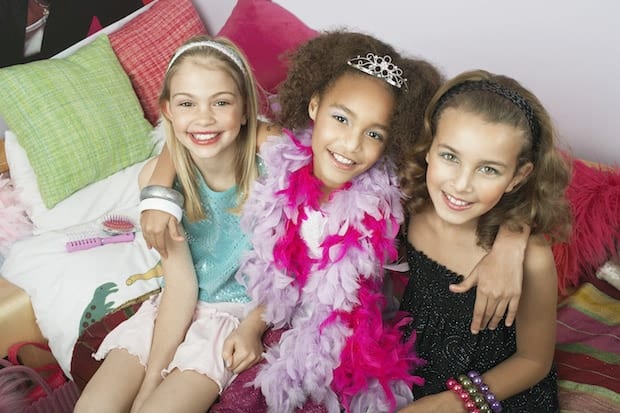 Well, needless to say, mom was a great homemaker and an A+ mom, but she stank at throwing a sleepover! I remember thinking my friends were so bored they may never want to hang out with me again! I made a decision on that day I turned 12.
I promised myself my kids would have a night filled with fun they would never forget! And you know what? I nailed it on my first try! If you want to know how to host a kids sleepover without losing your mind, here are my favorite tips:
6 Tips To Throw A Sleepover And Keep Your Sanity
Are They Ready?
This is a question you must ask yourself. A sleepover for a group of 4 year old kids will be much different from that of ten year old kiddos. A great way to test the waters is to have a half sleepover. This is where the guest will wear the pajamas, eat and play games and will go home around 9 or 10. When we had sleepovers, we always gave the child and parent the option to go home early.
How Many Guests?
The rule of thumb is for the younger kids, you want to limit the number to 1-3 guest. As your child gets older, you can add to the guest list as you and your child feel comfortable. As my daughter got older, like 12 or 13, she actually wanted less kids over then when she was 6 or 7.
What About A Bedtime?
When we had a sleepover, we had the kids go to bed at their normal bedtime. If you are inviting kids around the same age group, this should be suitable for the kids as well as their parents. As the kids hit their teens, we let them decide on their bedtime. Just be sure to clear that with the parents ahead of time.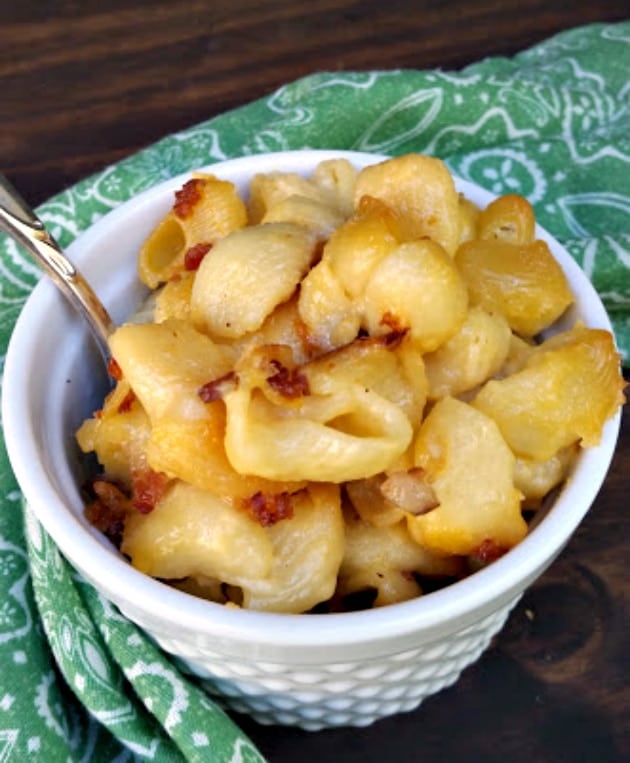 What About Food?
Of course you want to ask parents ahead of time if their child has any allergies. Nothing puts a damper on a sleepover like a trip to the ER for an allergic reaction. That aside, you want to serve foods the kids will like that won't break the bank. For me, I love shopping at Save-a-Lot for our sleepovers, parties and to stock the fridge and pantry. They have an amazing selection of high quality products that are as affordable as they are delicious. This equals a win-win in my book!
What About A Pick-Up Time?
I have made the mistake of telling parents they could pick their child up at their convenience the following day. I kid you not. We had a parent who did not pick up their child until almost two in the afternoon! So, choose a pick up time and stick with it. We found between 8 and 9 was a time we, as well as the parents were happy with.
What About Activities?
When the kids were little, we were able to pop in a few Disney movies and the kids were good to go. As the kids got older, we did plan some games and crafts. We have a lot of board games, so usually the kids will find one they want to play. We also stock up on our craft supplies in case they are feeling creative.
And yes, we still have a ton of movies on DVD the kids can choose to watch. If you have older kids and want to show a more mature movie or TV show, please clear this with the parents. You don't want an angry parent whose child watched a scary movie they found unacceptable. Ouch!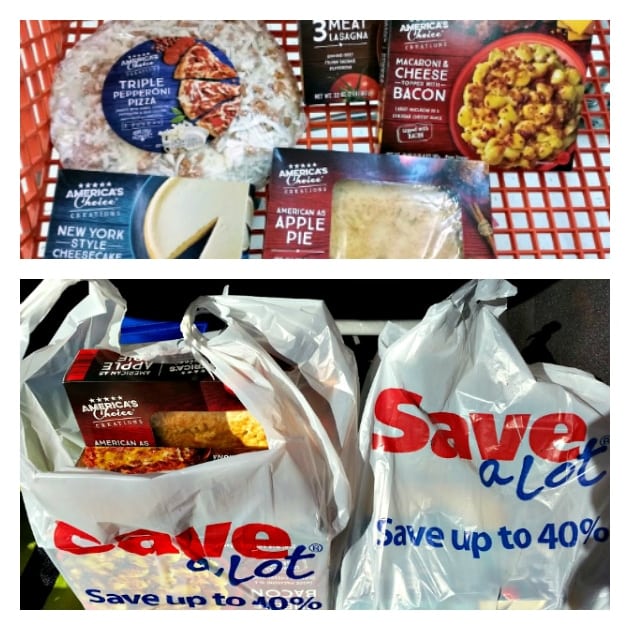 Serve Food They Will Love
Caitlin's birthday is coming up and she is having a few friends spend the night to celebrate. I headed to the Save-a-Lot here in Knoxville to stock up on all the goodies we would need. I was stoked when I came across their America's Choice® Creations product line, which is available exclusively at Save-A-Lot.
You can choose from such scrumptious selections like their Triple Pepperoni Pizza, Lemon Shandy Beer Bratwurst, Black Angus Bacon & Cheddar Burger or their Chocolate Chip Cookies or Peanut Butter Truffle Brownie. With their America's Choice® Creations, you can indulge a little and Save a lot! Find the closest store near you: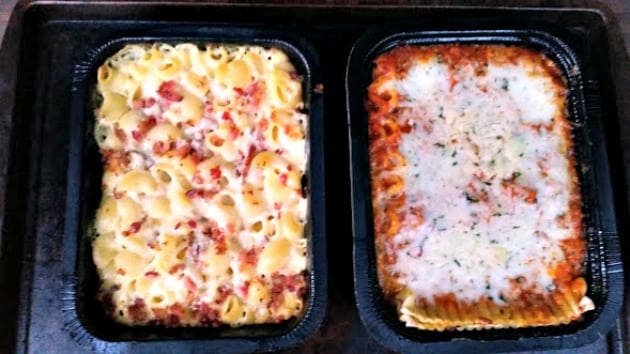 You Mean This Isn't Homemade?
For Caitlin's sleepover, we wanted to have a variety of foods to choose from. We are all about the comfort foods, so we decided on the Bacon Mac n' Cheese, 3 Meat Lasagna and Triple Pepperoni Pizza. For dessert, we chose the America's Choice® Creations Cheesecake and apple pie. Let me tell you! These products truly are absolutely delicious. The pizza was packed full of pepperoni and lots of cheese.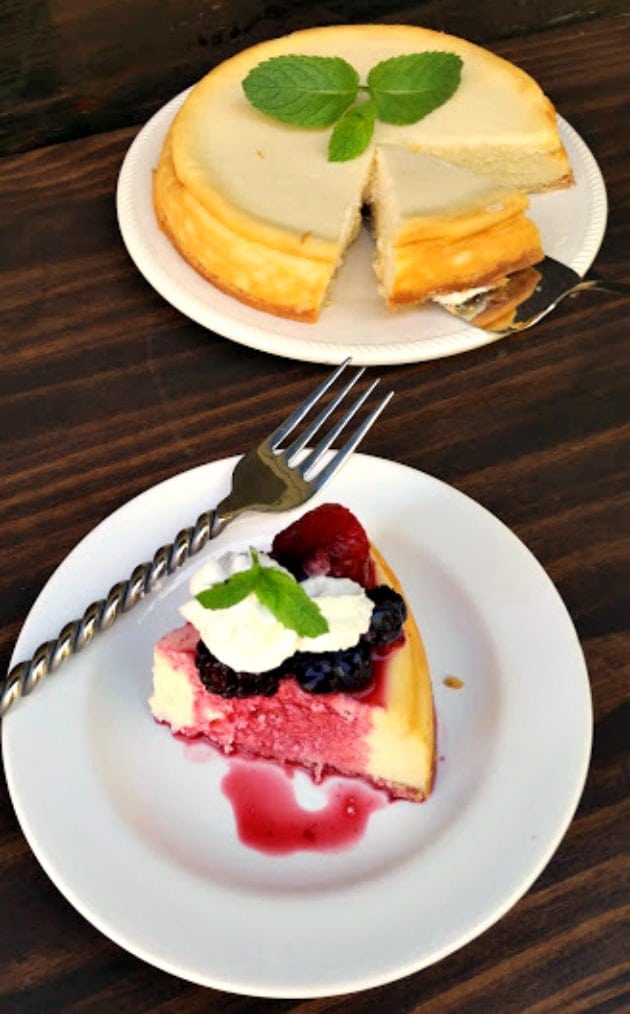 The Bacon Mac n' Cheese is creamy and pairs perfectly with a Black Angus Bacon & Cheddar Burger! And the desserts? Oh my goodness! The cheesecake is one of the creamiest I have ever tasted. My husband tried the apple pie and asked if it was homemade. He said it was almost as good as the one his Grandma Rose made. That is a huge compliment.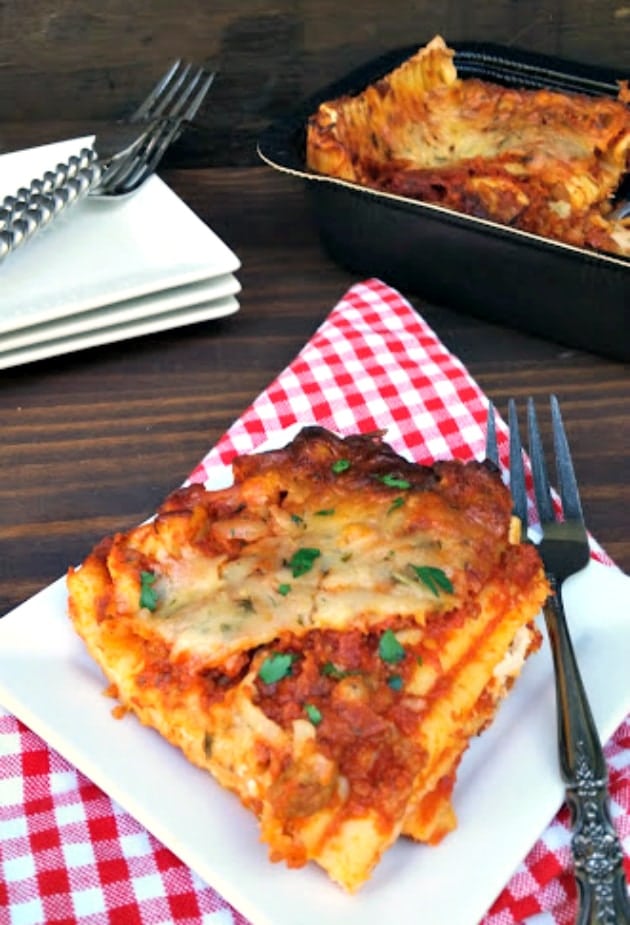 Going The Extra Mile
I wanted to share another reason I love to shop at Save-a-Lot. As I was walking in, I was greeted by a woman who was gathering up the carts. When I was in line, the cashier told me to run over and grab their flyer as there was a $0.75 off coupon for the America's Choice® Creations product line. She told me how amazing the 3 Meat Lasagna was.
She served it to her family a few nights before and it was a huge hit. Another cashier came over to tell me how delicious the cheesecake was. She told me to come back and let her know how the apple pie was. I love to shop where the employees go the extra mile, and are this nice. Honestly, I love to buy quality products at a good price. Like who doesn't? But to have employee who were this engaged? Priceless!
Which of the new America's Choice® from Save-a-Lot are you most excited to try?