This is a sponsored post written by me on behalf of Friskies for IZEA. All opinions are 100% mine.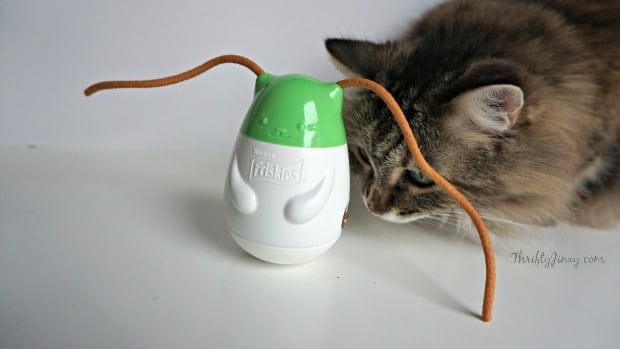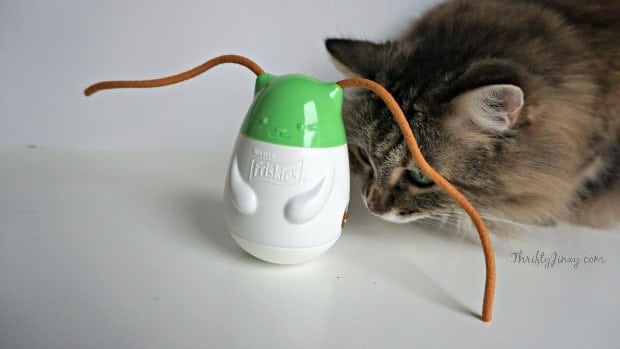 Have you made your holiday shopping lists yet? There are lots of people we need to remember for the holidays but we can't forget our animal families!!
Our cats are such a big part of our life. Each has his or her own personality and reasons we love them. My husband always says that we owe our cat, Peanut, a lot because he has made us laugh so many times that he has definitely expanded our lifespan. He is definitely on the "nice list" this year, as usual.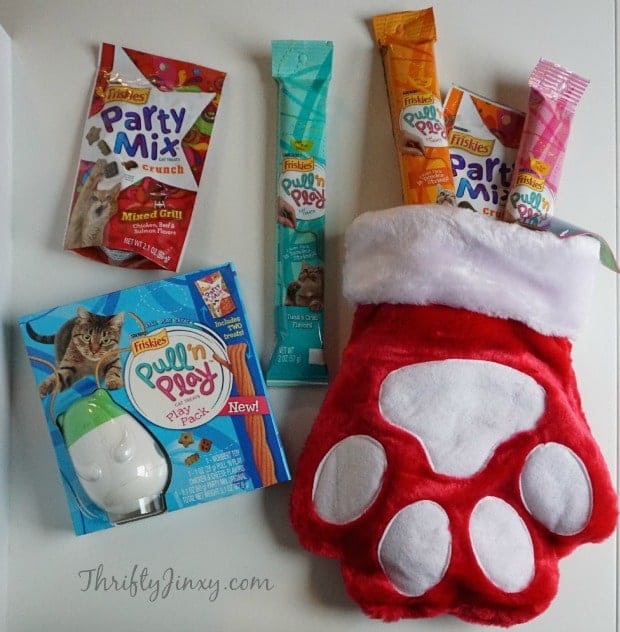 If any of our cats were to end up on the "naughty list", it would be our Sammy. He is still young and he has a LOT of energy, which he sometimes puts to not-so-good use.
The worst is when he decides to try to play cat and mouse with our older cat, Lucky – making her be the mouse. Even though Sammy can be a stinker, we still love him.
All of our cats, despite possible nice or naughty list status, got an early Christmas gift and it is definitely a hit! Friskies has a new Pull 'n Play Combo Pack that is the perfect combination of a toy and a treat all in one. That definitely fits my cats requirements for an awesome gift.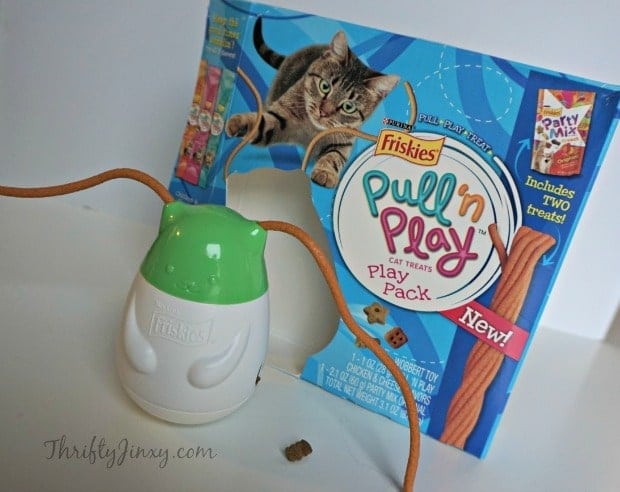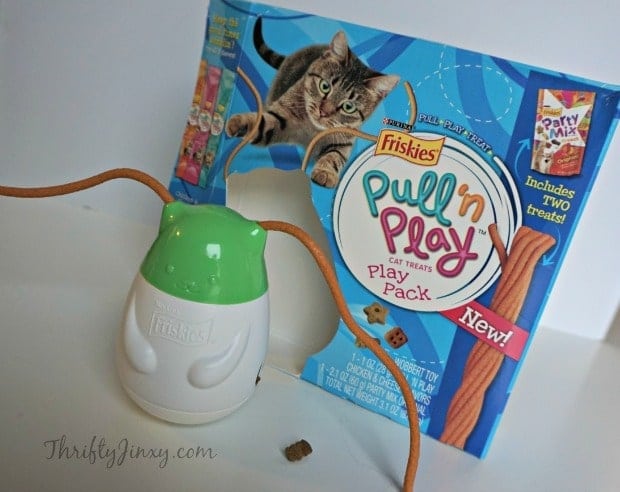 The highlight of the Friskies Pull 'n Play Combo Pack is Wobbert – the wobbly cat toy. He's seriously cool. You can open Wobbert's belly to stuff him with Party Mix cat treats and then string the all-new Pull 'n Play cat treats through his ears. When a cat bats Wobbbert and he tips to the side, the Party Mix treats fall out! The Pull 'n Play can be pulled out of the ears.
Pull 'n Play is the first ever edible string treat that can be used in Wobbert OR you can use it as a treat all by itself. It's still super fun all on its own because – well, what cat doesn't like chasing after string?? Plus it comes in three flavors: Chicken & Cheese Flavor, Salmon & Shrimp Flavor and (my cats' favorite) Tuna & Crab Flavor.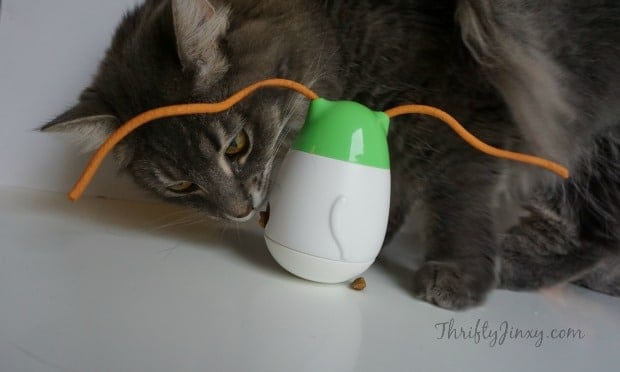 Besides playing with the "real life" Wobbert, there is also a fun Friskies Pull 'n Play online game for cats! It's a tablet-based game with fun, playful movements, bright colors and paw-able string. To play, you tap or swipe Wobbert's strings until the string meter is full. You can see Wobbert being bopped around and the Friskies Party Mix treats flying around. It's the next best thing to playing with the "real" Wobbert!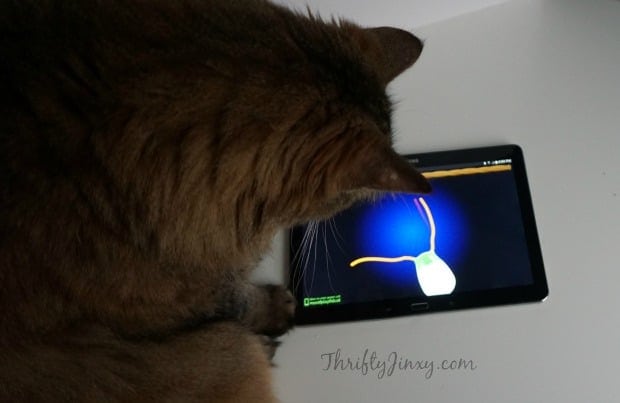 You can go to friskies.com/PullNPlay for a list of online retailers (Target, Walmart, Amazon, Kmart, Chewy, Petsmart) who carry the Friskies Pull 'n Play Combo Pack and be ready to stuff YOUR cat's stocking!