BRAVE Easter Eggs
Every film from Disney – Pixar has Hidden Gems sneaked in by the filmmakers: WALL•E's explorations uncover a Mike Wazowski antenna ball, paying homage to Monsters, Inc., and in Up, the classic Luxo Jr. ball can be seen in the girl's bedroom as Carl Fredricksen's house flies by her window.
Well, you can once again be on the lookout for Easter Eggs when you see BRAVE. Before I saw it the second time, I knew they could be found in the witch's house, but I didn't know where and missed them! Hopefully these pictures will help you to spot them the next time you see the movie.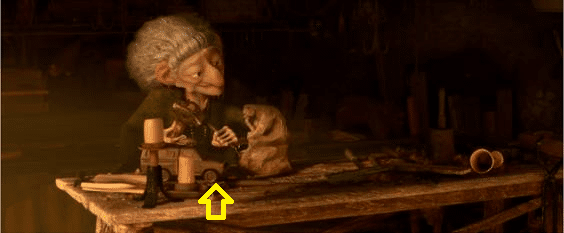 The Witch disguises herself as a woodcarver specializing in whittling wooden bear figurines, but she shows her mysterious and inexplicable knowledge of the future with a carved figurine of the infamous Pizza Planet truck, an iconic delivery vehicle that has appeared in nearly every full-length feature film from Pixar Animation Studios since 1995's Toy Story.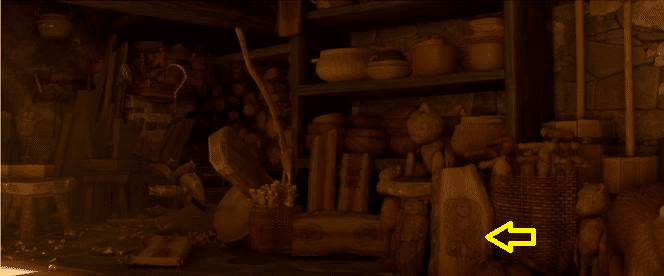 A carving of Sulley, the lovable blue monster who will be returning to the big screen in 2013's Monsters University, appears on a piece of wood in the Witch's workshop.