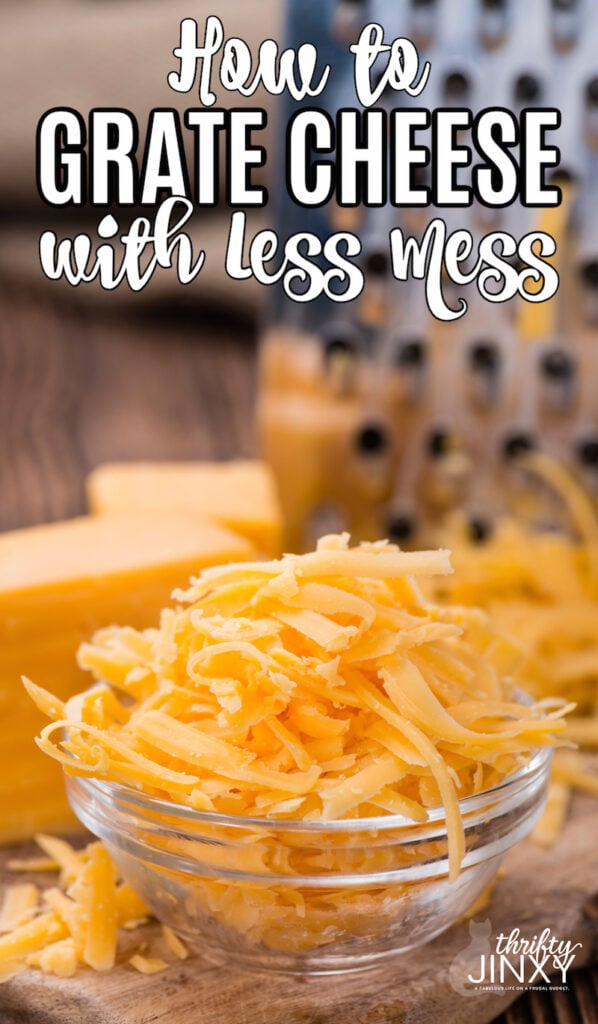 Grating cheese is NOT one of my favorite kitchen activities. It gets tiring, especially when it comes to cleaning up the mess afterwards.
But freshly grated cheese tastes way better and melts better than cheese you buy already grated in a bag. Here's why: To keep pre-grated cheese from clumping together in the bag it contains preservatives like potato starch and natamycin. These substances also means that the pre-grated cheese won't melt together as easily once it's heated.
Your freshly grated cheese will also taste better without the addition of these chemicals and preservatives – not to mention it makes it healthier.
Here are a few simple tips to help you grate cheese without the mess!
Ok! It's time to move on to the tips!
How to Grate Cheese Without the Mess
1. Freeze your cheese for 20 minutes before grating. It won't crumble as much.
2. Spray your grater with nonstick spray. The grated cheese will slide right off and make cleanup much easier!
3. Place the grater in a large shallow food container before grating. This is an easy way to catch all of the cheese without it falling off a plate, but it still gives you plenty of room to maneuver your hands. (I use one like this Rubbermaid container.)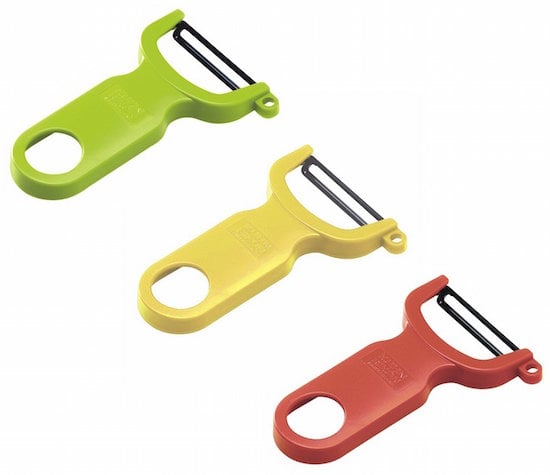 How to Grate Cheese Without a Grater or Shredder
Our tips above all refer to using a cheese grater. If you don't have a greater or shredder, you can try one of these alternatives.(Be sure to still use our tips of freezing your cheese and spraying the utensil you use.
1. Use a vegetable peeler to shave off small shreds of cheese.
2. Use a sharp knife to slice of very slim pieces of cheese (this one will take longer!)
3. Chop cheese into smaller cubes and place in a food processor. Don't overload your food processor and choose a shredding blade if you have one.
Do you have any tips for grating cheese?