Celebrate Valentine's Day by sending your special someone one of these Free Printable Glee Valentines!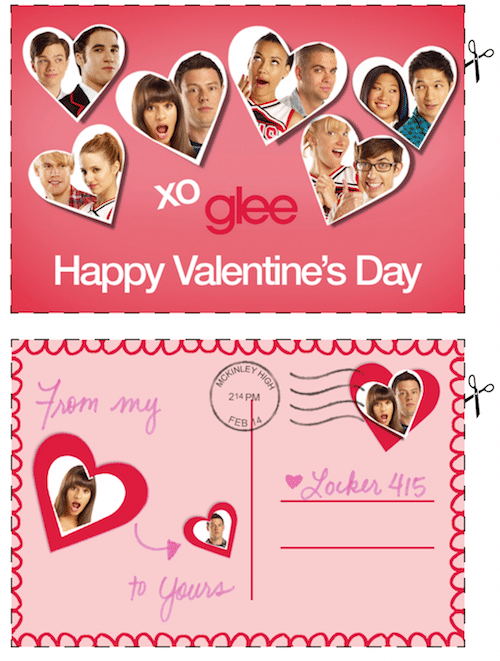 We know that love and romance is a big part of Glee and, of course, love is always a number one topic to sing about.
Combining those two facts makes Glee Valentines just the right thing to celebrate Valentines Day.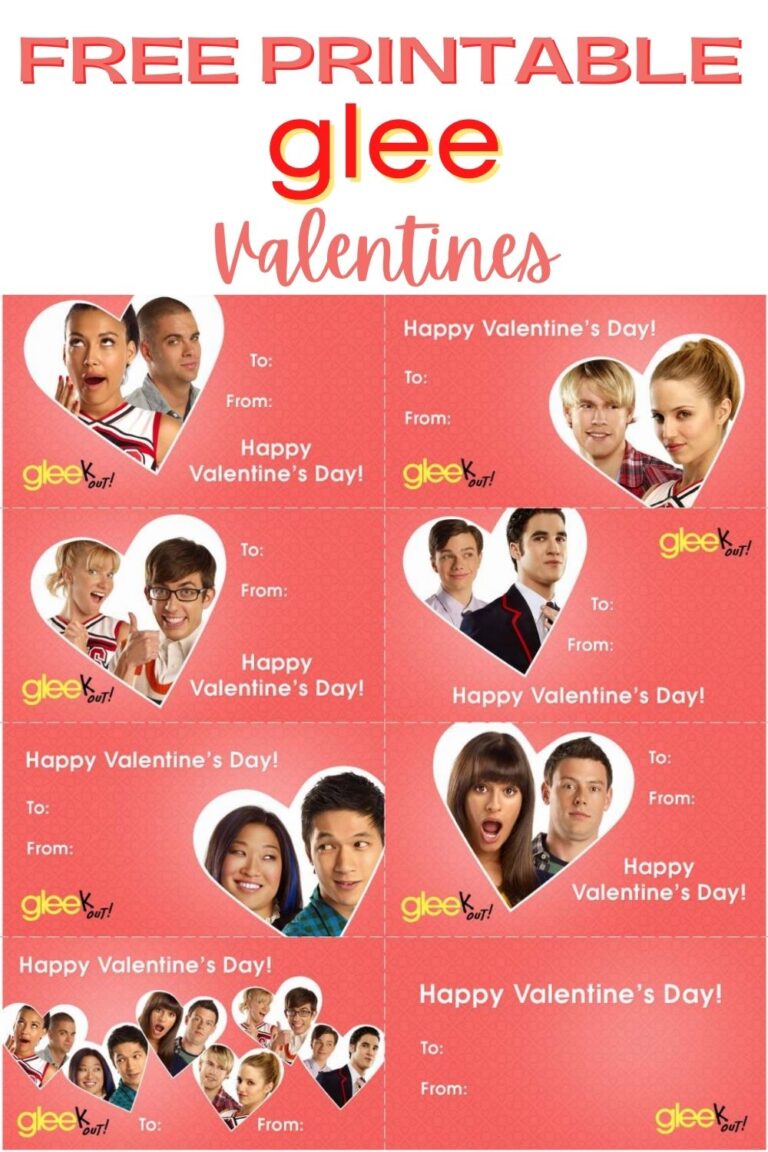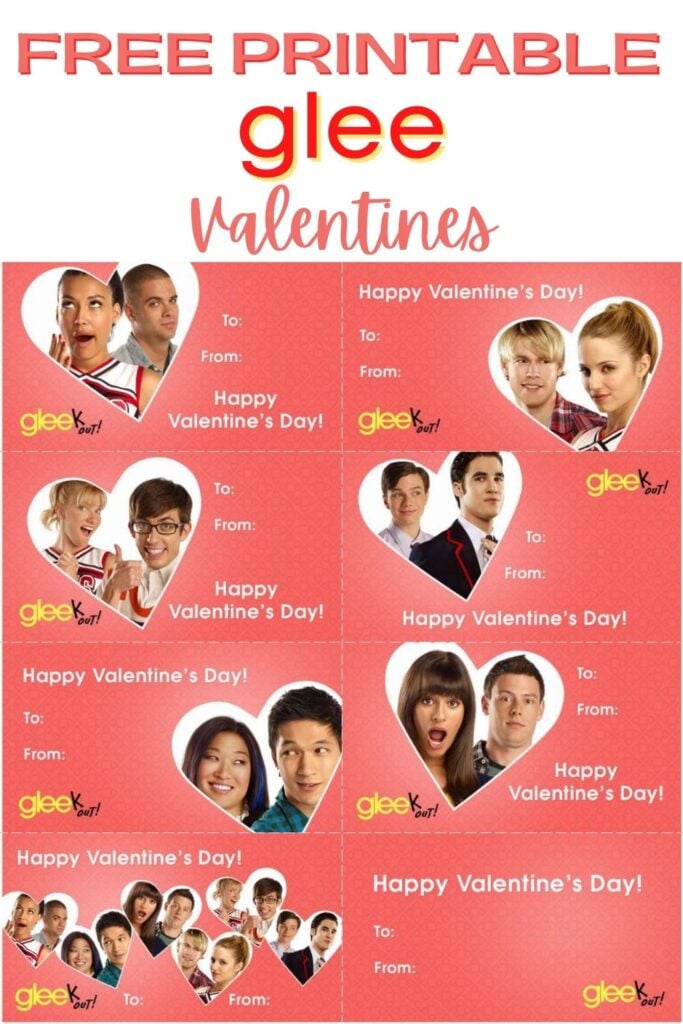 If you're a Gleek, you will want to check out these super-cute printable Glee Valentines!
There are 16 different designs featuring all your favorite cast members.
Available in two different sizes, the first 8 print out 2 or 3 per page and the last page has 8 smaller valentine cards all on one page.