It's super easy to roast peppers in the oven with only a few simple steps.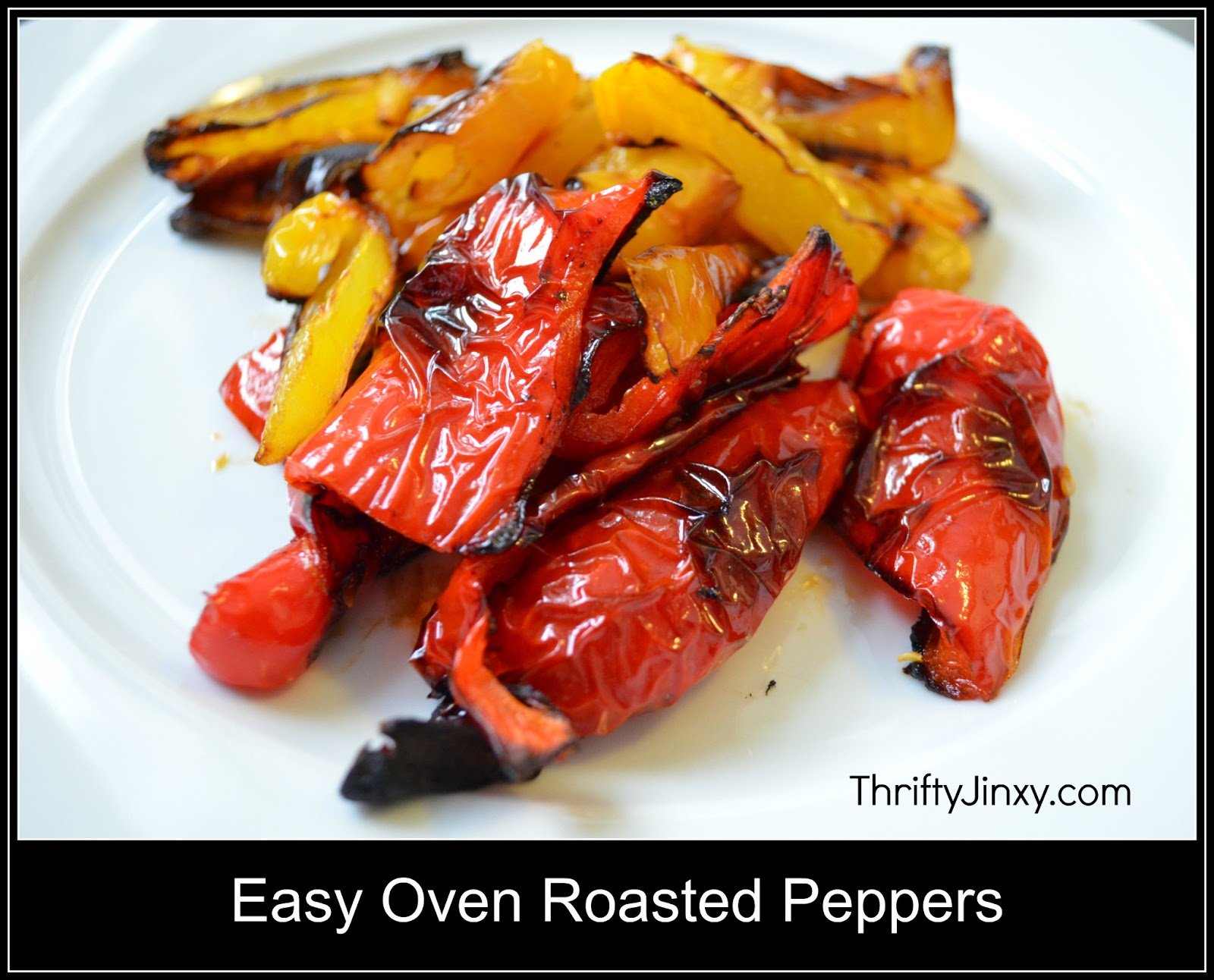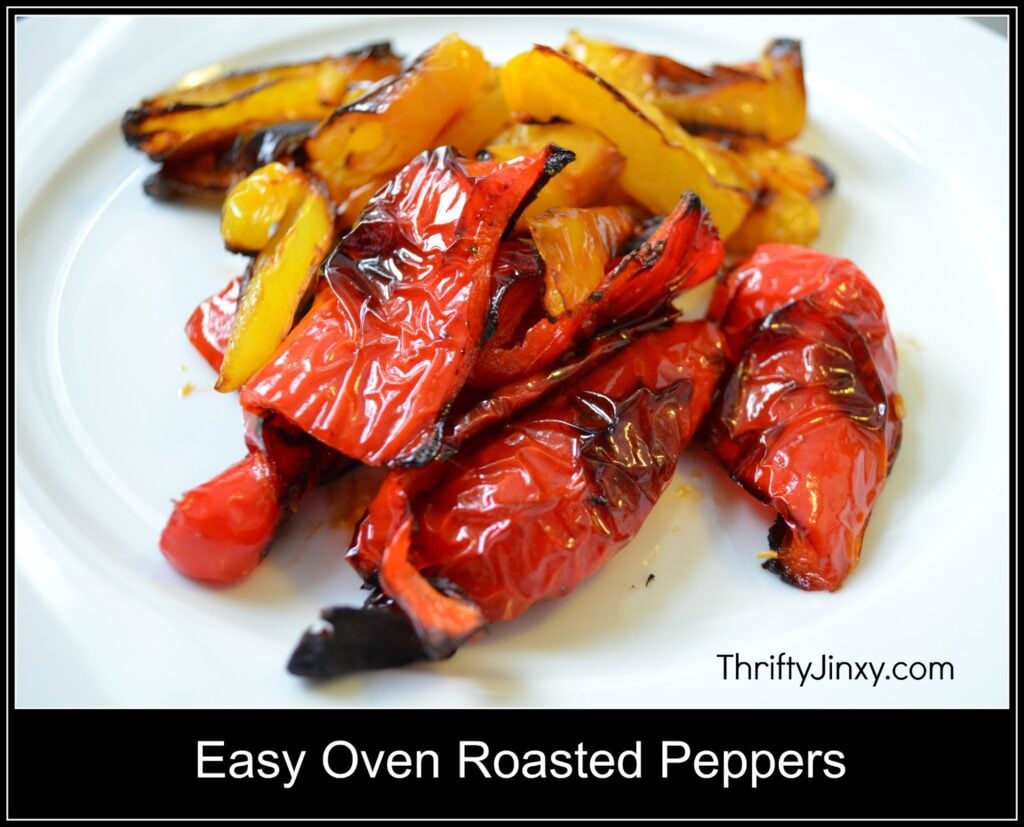 I love this recipe because it's simple to make AND it turns out delicious. I like to make a big batch of these peppers and keep them in the fridge to use on sandwiches, in burritos, as a side dish – you name it.
You can use any color of pepper and I also like to throw in onions as well. It's a great base for easy recipes at any time.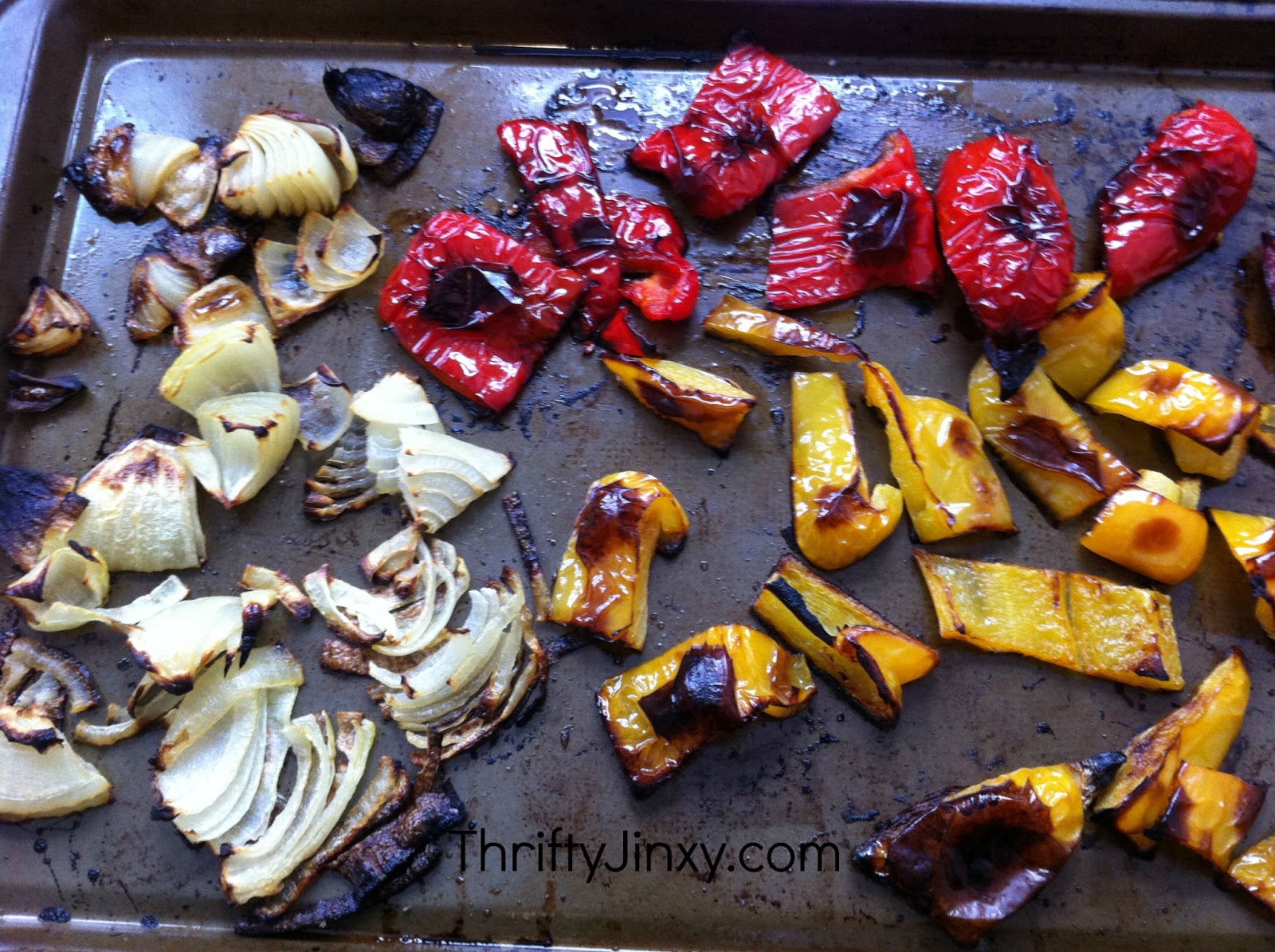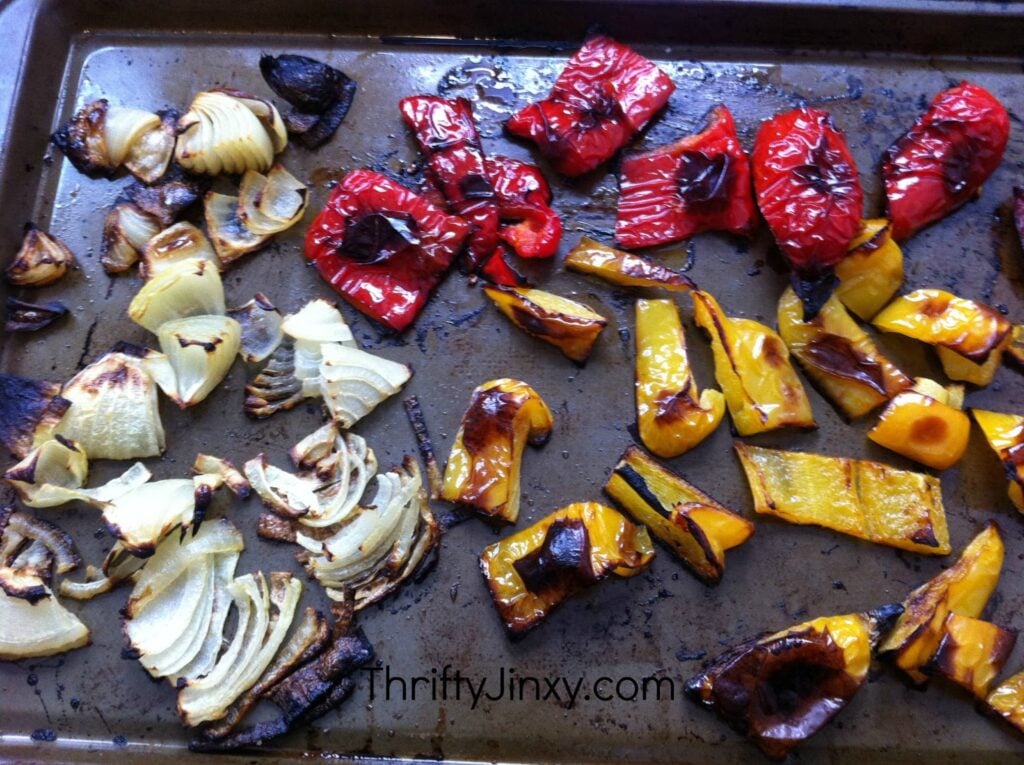 How to Roast Peppers in the Oven:
Preheat oven to 375 degrees.
Cut peppers into large chunks – about 8-12 per pepper.
Spray a cookie sheet/jelly roll pan with cooking spray or brush with olive oil.
Spread the pepper on the pan in a single layer.
Spray with cooking spray or brush with olive oil. Sprinkle with salt.
Cook 20 minutes. Raise oven temp to 425 degrees.
Turn the peppers and cook for another 20 minutes.
Remove from oven and cool.