This Easy Fist Bump-kins Pumpkin Craft is a great way to create a memory of the fall season! You can make one each year and see your family grow!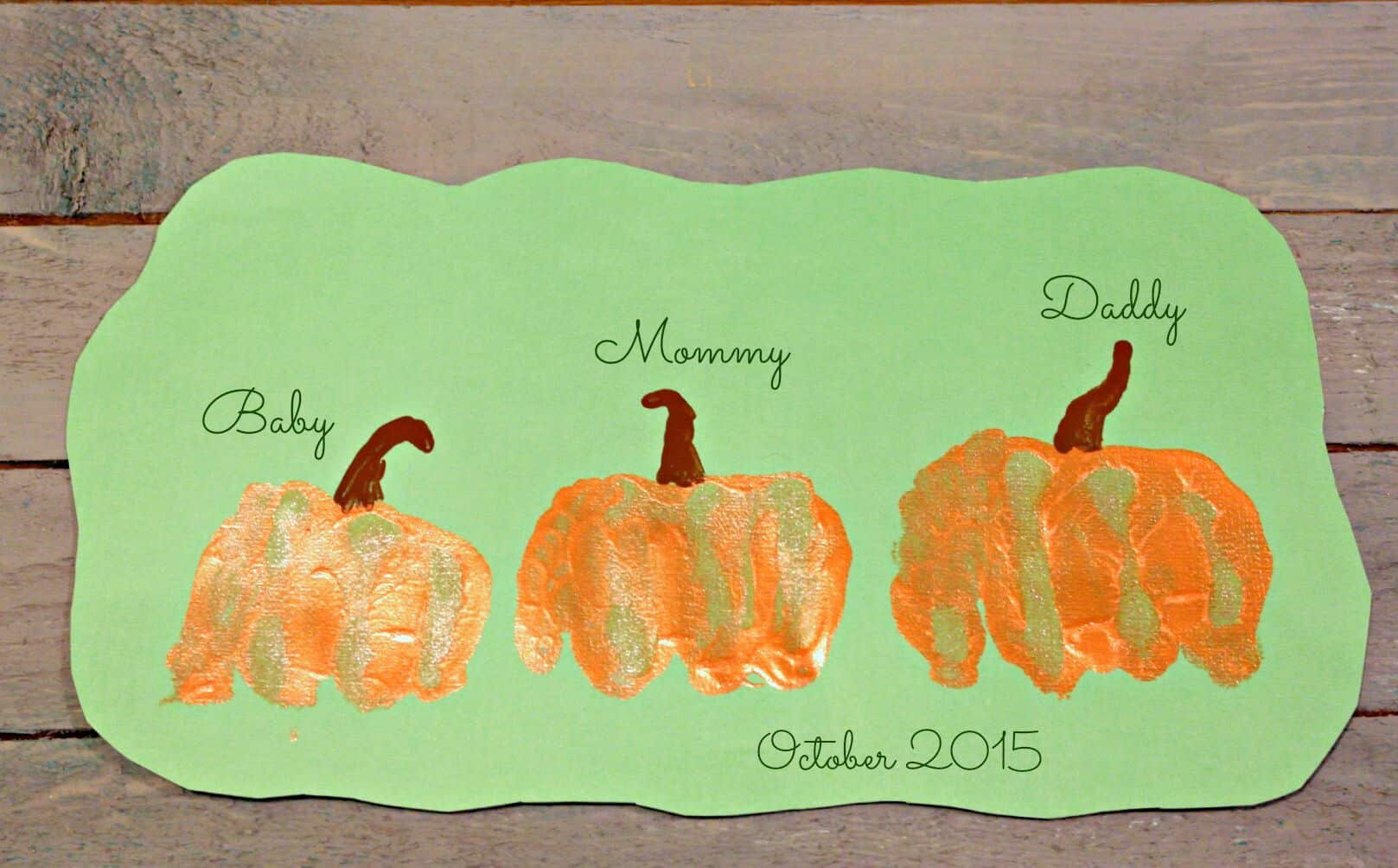 I love the fall season! The turning leaves, apples, hay rides, cooler weather that brings sweaters and boots, and of course PUMPKINS!
Pumpkins are perfect for fall decorating because they aren't just for Halloween. They represent autumn itself and are the perfect decor choice all the way up through Thanksgiving.
Along with Pumpkins, come fun pumpkin crafts and today we have a super easy one. The special thing about this craft is that it not only makes a fun and easy project, but it also creates a special keepsake.
The pumpkins themselves are made by dipping a fist in paint and "fist bumping" the paper. You can then label the pumpkins for your family members.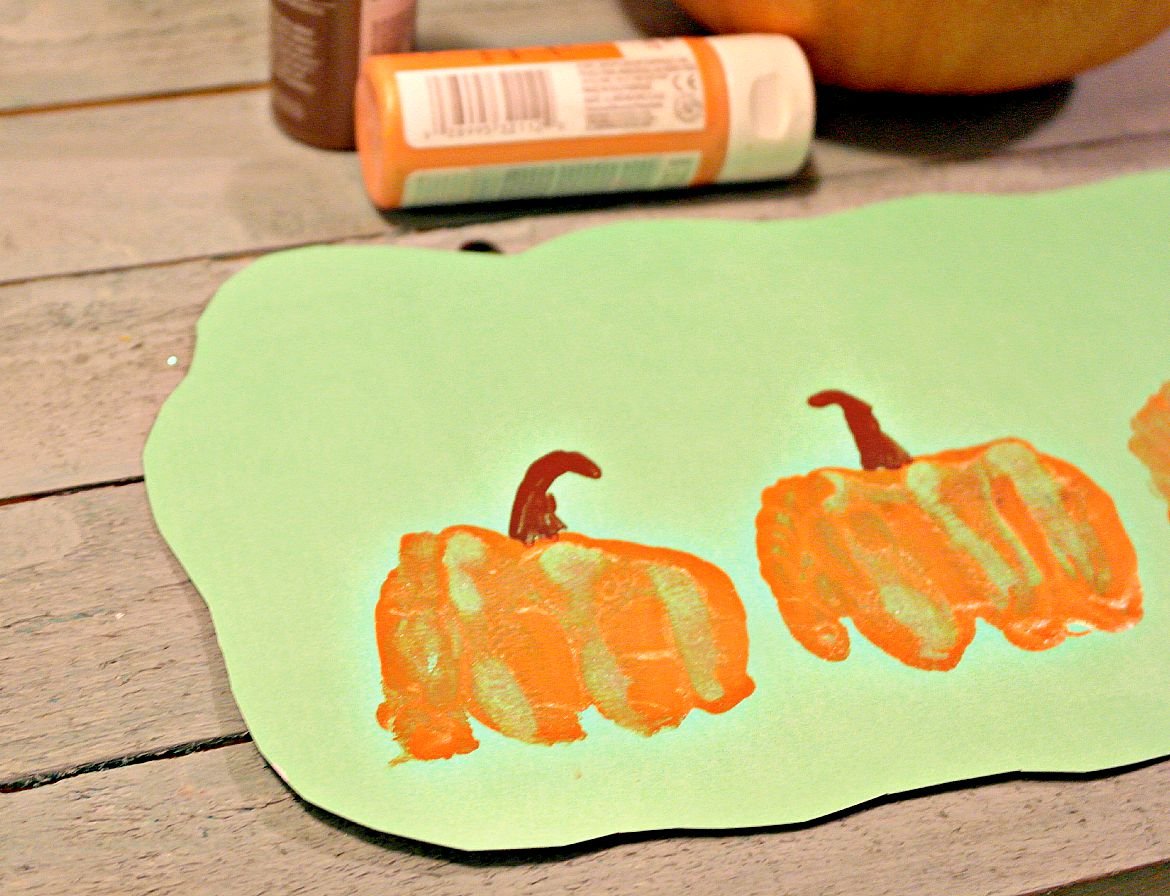 If you make this an annual project and start saving all your fist bumpkins, you'll be able to see the growth of your childrens' hands over the years. Much cuter than height markers on the back of the closet door!
This craft can be particular fitting for Thanksgiving because each pumpkin represents one family member that you are thankful for. You can take it one step further and have each member add a notation of what they are thankful for on or beneath their pumpkin.
18 Color Children's Washable Tempera Paint Set

Martha Stewart Crafts Brush Set

Springhill Colored Paper, Cardstock Paper, Green

Supplies Needed
Non toxic, washable craft paint in Orange and Brown
Paper plate
Green construction or card stock paper
Willing participants ready to fist bump… the paper! Not you, cause that would be messy!
How to Make Pumpkin Fists Art
1. Squeeze a good sized blob of orange paint onto your paper plate.
2. Have your participant make a fist.
3. Using the small paint brush, cover the front (finger side) of their fist with paint, covering all creases
4. Push the fist down firmly onto the construction paper taking care not to move or it will smudge.
5. Hold the paper while your participant quickly lifts his/her fist up off of the paper.
6. Continue the above steps until all fists have been printed.
7. Paint stems and decorate as desired!
Voila! fist bump-kins! Clever, I know. If you like, stick your completed creation in a frame to display throughout the fall season. Then you can tuck it away in a memory book or scrapbook and wait until next fall when you can do the whole thing all over again!
Don't forget to pin this project!