Creating an Easter Tree is a family tradition that has continued in our family for decades.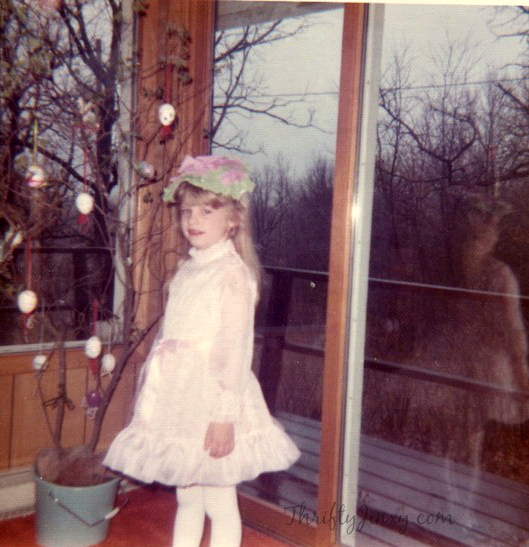 This is a Fashionista Event and a promotional item was provided to me by Coupons.com.
When I was growing up, Easter was always a BIG holiday for my family. We had so many traditions related to this special day.
About a month before Easter my Mom would cut a big branch from a lilac bush. She would fill a bucket with rocks, prop the branch inside with the rocks holding it in place, and then fill the bucket with water.
We would then decorate the branch with Easter decorations like little fuzzy bunnies and chicks and egg ornaments we would make ourselves by blowing out real eggs, decorating the shells and hanging with ribbon.
Over the month the "Easter Tree" was in place, the buds on the branches would start to sprout, giving us a beautiful green leaves to welcome Easter and spring. (Although sometimes the leaves weren't quite ready by Easter day!)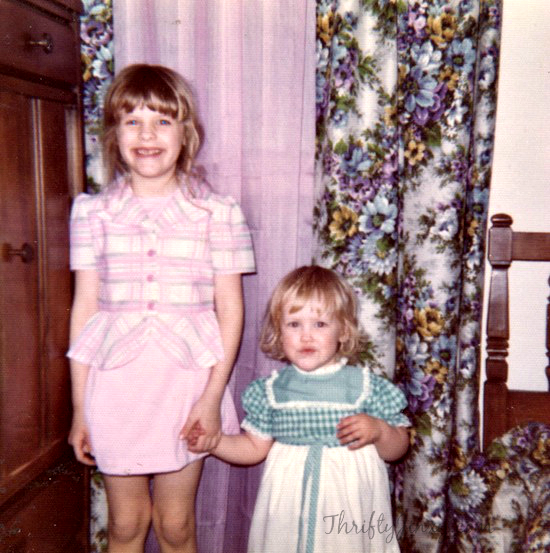 By making our own Easter tree and other decorations herself, my Mom was always able to save enough at Easter time to make sure that we had new, pretty Easter dresses.
Buy that was waaaaaaay back when I was a kid. You can still save money at Easter by doing a little DIY, but you can also save a bundle on Easter outfits just by using technology.
There are tons of Easter deals at Coupons.com. Shop your favorite stores and spend less on your purchase by using their handy listings of coupon codes. You'll find Easter deals for Kohl's, Macy's, Target.com, Sears and so many more.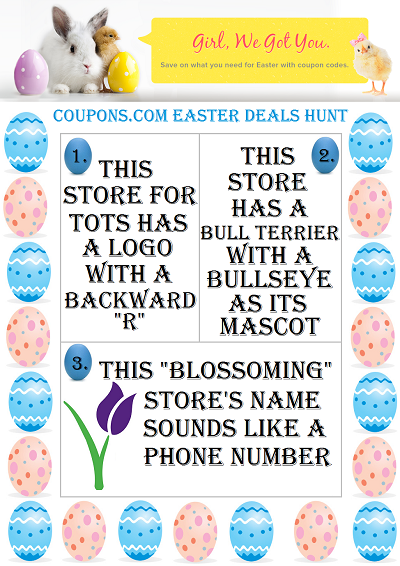 What are some of YOUR favorite Easter traditions?